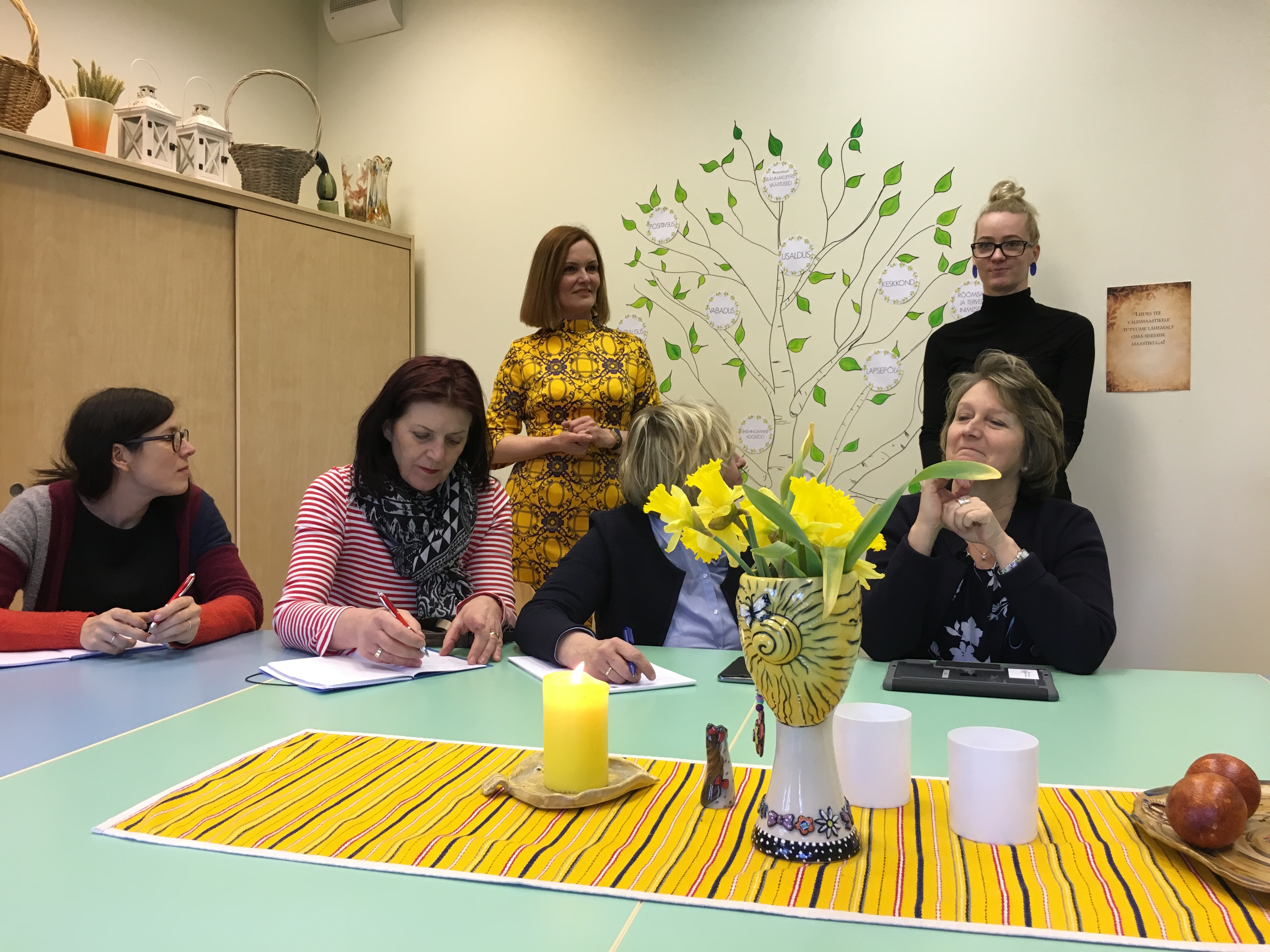 Topic(s) addressed
Strengthening the competencies in digitalisation

Promoting participation and inclusion 
Target groups
23 people (age 25-60)

management and pedagogical staff in daycare centers 

IFP staff
Methodologies
The joint learning on several levels with the existing network of daycare centres at its core

Workshops with the involvement of the participants (main topic, system, country and people, profiles) 

Using previous knowledge as a base and developing guiding questions 

Using digital learning diaries for logging goals, expectations, learning progress and personal reflections. 

Collective discussions on site

The evaluation in workshops focused on reflection and transfer. 

Creating a set of slides serving as documentation 
Environments
Regular and obligatory workshops of the network support the targeted preparation and follow-up.

Planned and informal intensive exchange in the group on site

The participants brought their experiences to the team.

The participating institutions had experience with job shadowing. 

Encouraging the participants to carry out English-language job shadowing and taking on trainees. 
Teachers
The teachers had already had experience dealing with the topics related to working with the network.

The participants contributed to a far-reaching experience and dissemination of the results.

They pursued their personal goal of further training and learning together.

They played a key role as managers in quality development and discussing the results. 
Impact
The experiences disseminated within the IFP through presentations and articles in the annual journal- received by all Bavarian daycare centres- will impact the planning of further projects.

Acquisition of robots and the spatial redesign in the Kitas

Examples generated by the project changed the attitude toward certain topics.

Increasing the understanding of other cultures and daycare systems in Europe
Reference

BY-2018-1-DE03-KA101_047070

Project locations
Project category

Early childhood education and care

Project year

2022
Stakeholders
Coordinators
Tallinna Haridusamet
Address
Tallinna Ülikooloiametiühing MTÜ, School of Digital Technologies
Address
Stockholms Stad Utbildningsförvaltningen
Address
Università degli Studi di Bergamo, Scienze della Formazione Primaria,Dipartimento di Scienze Umane e Sociali
Address
Universitat Autònoma de Barcelona,Departament de Pedagogis Aplicada Facultat de Cièncesde L'Educa
Address