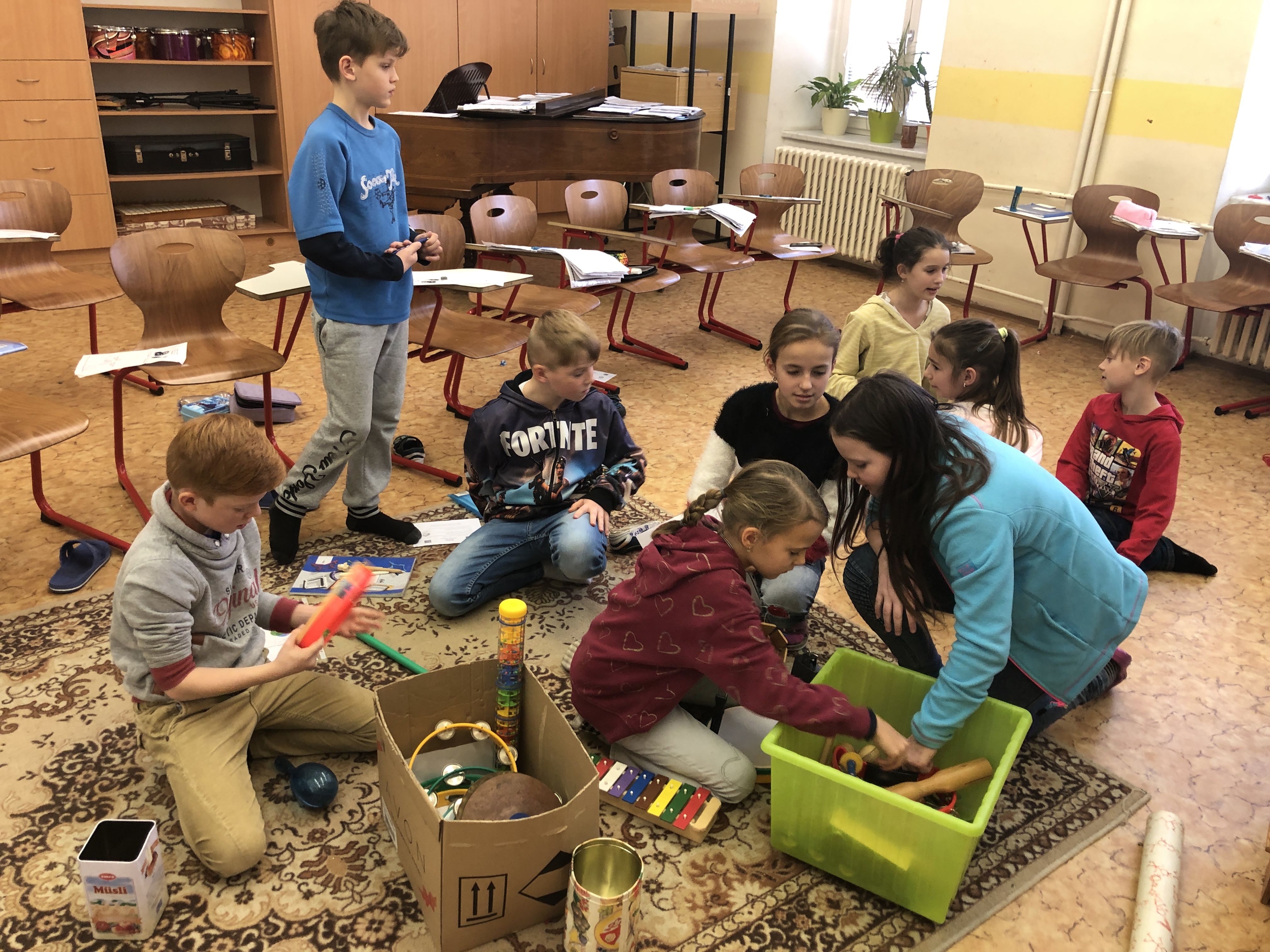 Topic(s) addressed
Improvement and innovation of methods 

Focus on learning, developing confidence and creativity through play, movement and the senses
Methodologies
The project includes new approaches and different teaching methods which are beneficial for all types of students. 

Teachers explored methods based on different approaches (art therapy, music therapy, dance therapy, outdoor activities, etc.)  
Environments
We communicated with partner schools through TEAMS, Zoom and e-Twinning 

LEARNING SMART suite became an excellent learning environment (for sharing teaching practices). 

The participants gained experience in using digital technologies like iPads, apps, electronic textbooks, interactive whiteboards, Lego Technik etc. 
Teachers
In addition to the participation in educational seminars, teachers also benefitted from job shadowing in partner schools and established contacts for planning other projects.

They brought their experience to the school and enriched their teaching.

They shared their findings with others in the school's methodological groups. 

The new skills were also used in other projects - for example, the experience from the music therapy seminar was used in the project ČF Prague - Music to schools 
Impact
Teachers implemented the methods they had learned while studying or job shadowing abroad. 

They continue to cooperate with colleagues from abroad and involve their students in the cooperation. 

The school created a subject of special pedagogical care and a circle - music therapy, Lego circle and other circles - outdoor activities, etc. 

Some teachers work together on various projects teaching in the field of music and art education. 

In the time of COVID, they used many methods in cooperation with foreign partners to better motivate pupils.
Reference

2018-1-CZ01-KA101-047530

Project locations
Project category

Primary education

Project year

2022
Stakeholders
Coordinators
JUMP - Gioventù in riSalto
Address
Istituto per la Formazione,l'Occupazione e la Mobilità
Address
GARIANO ALESSANDRO
Address
IRIS - International institute research and develop
Address
Istituto Comprensivo Marconi-Antonelli
Address
F.G.G. EDUCULTURE CENTER OF EDUCATION
Address
Základná škola s materskou školou Vývojová 228 Bratislava- Rusovce
Address
9.Amber Initiatives
Address
PAMUKYAZI TAMSA SERAMIK FABRIKASI A.S ILKOKULU
Address
11Colegio Sagrado Corazón -Corazonistas
Address