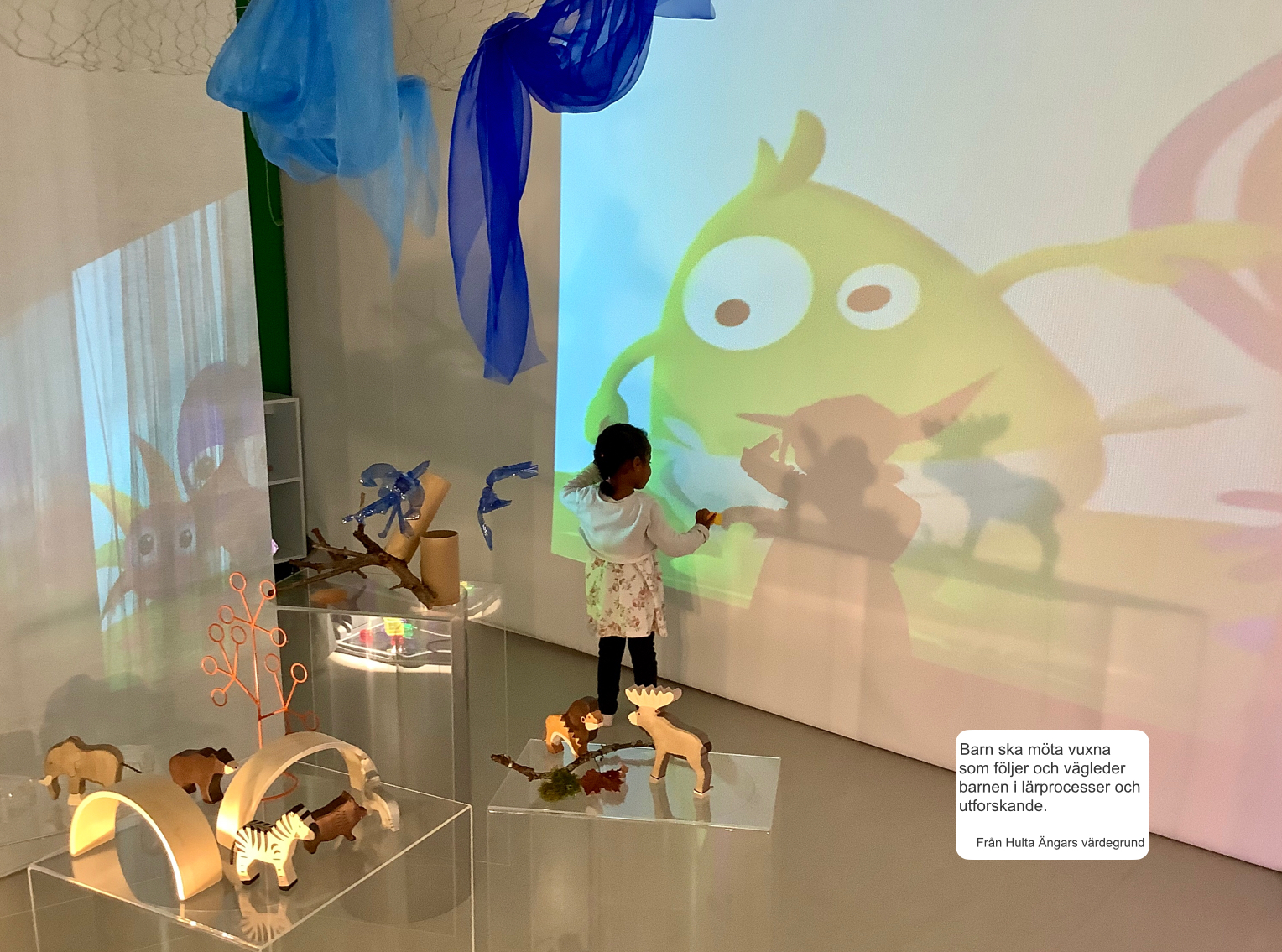 Topic(s) addressed
Pedagogy and didactics 
Intercultural/intergenerational education and lifelong learning 
Quality improvement Institutions and/or methods (incl school development)
Target groups
approx. 120 pre-school children
caretakers and the pre-school staff 
Methodologies
The children take initiative in developing their skills in new areas.
They gained self-confidence, communication and social skills.
The teachers reinforced their professional development- the new methods are documented and shared.
The mutual support among the staff has been strengthened and the educators gain more insight into their own roles and boosted their confidence in children's abilities.
Environments
The project involved the whole staff which showed in planning, preparing the mobilities and follow-up. 
Learning and development of the project was continuously shared at staff meetings. 
New learning spaces were created, installed, developed and changed according to the children´s interests. 
New co-operation with a local technical centre was established as well as with a textile museum on reusable materials.
Teachers
The project was the teachers' initiative as they wanted to develop a working method based on a common value and to support the children´s second language skills. 
Inspired by two courses in the Reggio Emilia they developed a new work plan for the organization. 
The teachers also found a more self-reflective way of working. 
The project and the experiences are shared at monthly meetings at the preschool and with all the preschools in the municipality every semester. 
The project was shared via social media, created for the project.
Impact
The children´s motivation to learn the second language grew noticeably, 
Peer learning among the children was established. 
A proactive attitude was promoted– choosing the subject of the current project and influencing the process. 
The staff built a common value base for understanding their work and an ongoing exchange of experiences and insights. 
They developed a more reflective and self-critical work method. 
The caretakers were involved in the project and constantly kept up to date about the current projects and 
They were encouraged to take a more active role in teaching their children. 
The preschool started co-operations with local organizations and welcomed visits from other preschools, implemented teacher training programmes and invited politicians.
Reference

2018-1-SE01-KA101-038935

Project locations
Project category

Early childhood education and care

Project year

2022
Stakeholders
Coordinators
Associazione Progettinfanzia Bassa Reggiana
Address