Topic(s) addressed
Circular economy

Zero waste society

Sustainability

Rational use of natural resources

Environment and climate change issues
Target groups
1-12 grade students (approx.1400)

Teachers (approx. 100)

Teachers and authorities of other schools pursuing to implement STEAM model 
Methodologies
Using multidisciplinary approaches- coupling the subjects (e.g. English+Geography, PE+Music, Math+Lithuanian etc.) to foster creative problem solving and proactive attitudes

Facilitating peer collaboration and students' engagement, improving personalized learning through the use of a wide range of IT technologies e.g. Classflow, Nearpod, Mentimeter, Quizizz, Answer Garden etc.

Taking advantage of thinking maps and other graphic organizers

Prioritizing group working
Environments
School activities in STEAM learning surroundings such as Bio Lab, IT classroom, Engineering Lab, Science Lab, etc.

Visiting Vilnius tech university, its laboratories, libraries, and other facilities and workshops at Panevėžys STEAM center

Numerous activities carried out abroad:

Portugal– visiting a plastic factory with a focus on recycling of collected used plastic

Turkey– visiting recycling factory, learning how biomass from household waste can be used for heating homes

visiting The Green House in Turkey to explore innovative solutions facilitating plant irrigation, and the production of electricity from solar panels.
Teachers
The teachers' active participation involved:
creating and implementing lessons based on STEAM methodology,

visits to partners' educational institutions (Turkey, Portugal, Lithuania),

cooperation and peer learning.

sharing best practices
By being actively involved in STEAM model project our teachers had a possibility of updating and augmenting their skills and competencies.
Impact
The students benefited considerably by actively participating in the STEAM-based lessons. 

The students were encouraged to reconsider their attitudes, dispositions and behaviours. They increased their motivation, self-assessment, self-efficacy and autonomy, as well as communication, collaboration, engagement, and learning productivity.

Easy access to the created project website STEAM model enables 

The whole community has the access to and makes use of the outcomes of the project and other useful resources via the STEAM model project website.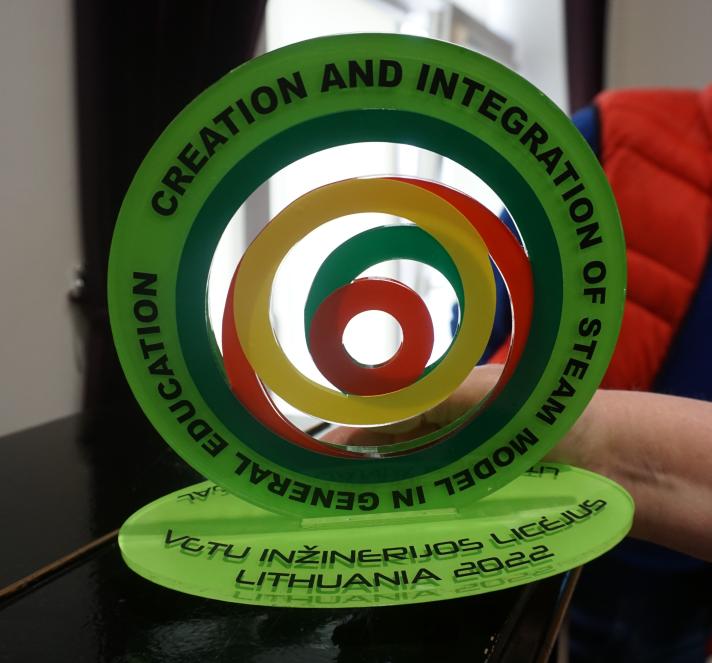 Reference

2019-1-LT01-KA229-060526_1/1

Project locations
Project category

Secondary education

Project year

2022
Stakeholders
Coordinators
Escola Secundária Campos de Melo
Address
Gaziantep Kolej Vakfi Ozel Fen Lisesi
Address