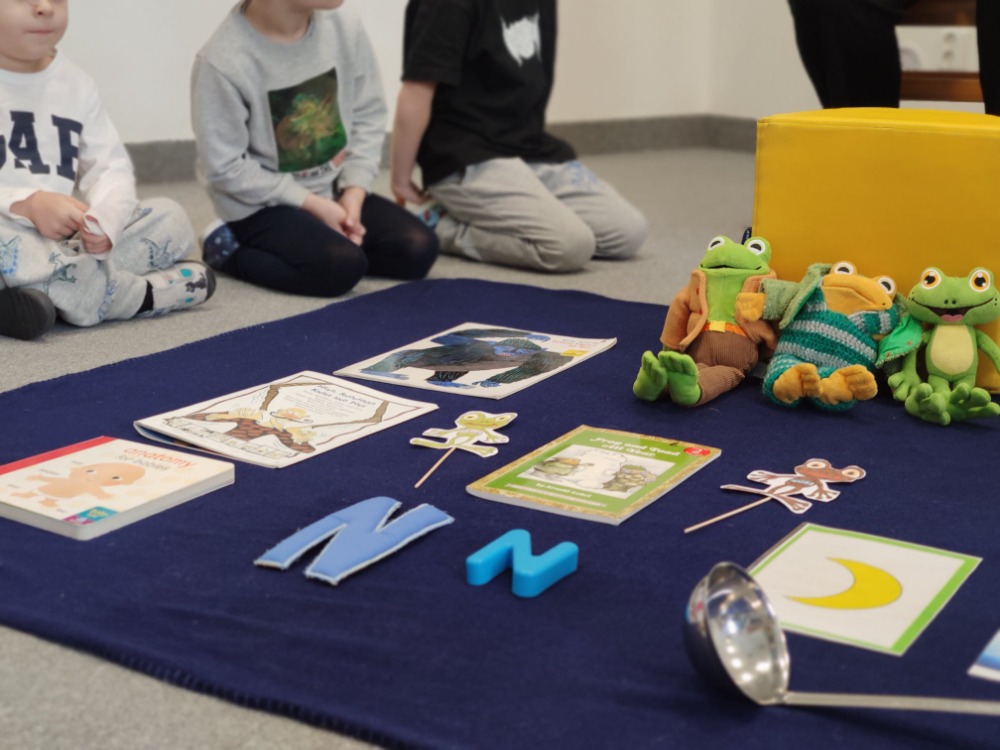 Topic(s) addressed
Supporting pupils' creativity– new school education programme 

Improving English Lang. skills - better opportunities in the EU market
Methodologies
Providing engaging activities and inspiring activities for students

Creating a complex package of worksheets, a comprehensive combination of flashcards and games.

This methodology applies to Czech and foreign children alike. It is a unique methodology not commonly used in our country. 

This project also complements and underlines education on a daily basis, especially for preschool-level students.
Environments
In order to share good practices, we demonstrated the project to the primary school in our town and participated in the introduction to their students. 

Our English teacher presented the project at a dissemination seminar and the principal of the school introduced the project to students at the secondary school of pedagogy. 

Teachers learnt new creative methods (nursery rhymes, storytelling).
Teachers
We feel that educators must have passion for the subjects they're teaching. The students will then follow their enthusiasm.

The teachers involved in the project were motivated and sought to bring joy and meaning to children's learning experience. They also understood the importance of creativity.

Teachers and directors discussed also SEN activities and included them in their teaching
Impact
School sent 4 participants for courses abroad.

Their experience and knowledge were then implemented in the new school's curriculum.

Parents gave enthusiastic feedback about their children´s language improvement through the books Frog and Toad. 

The reputation of the school in the Vysocina Region was enhanced.

The school became more attractive for pre-school students and their parents.
Reference

2018-1-CZ01-KA101-047011

Project locations
Project category

Early childhood education and care

Project year

2022
Stakeholders
Coordinators
Kindergarten At The Castle -Materska skola Na Hrade, z.s
Address
InterEducation IEI Ltd
Address
Maltalingua Limited
Address
Gateway School of English - GSE - Netz Educational Services Ltd.
Address
The Lake School of English Oxford Limited
Address