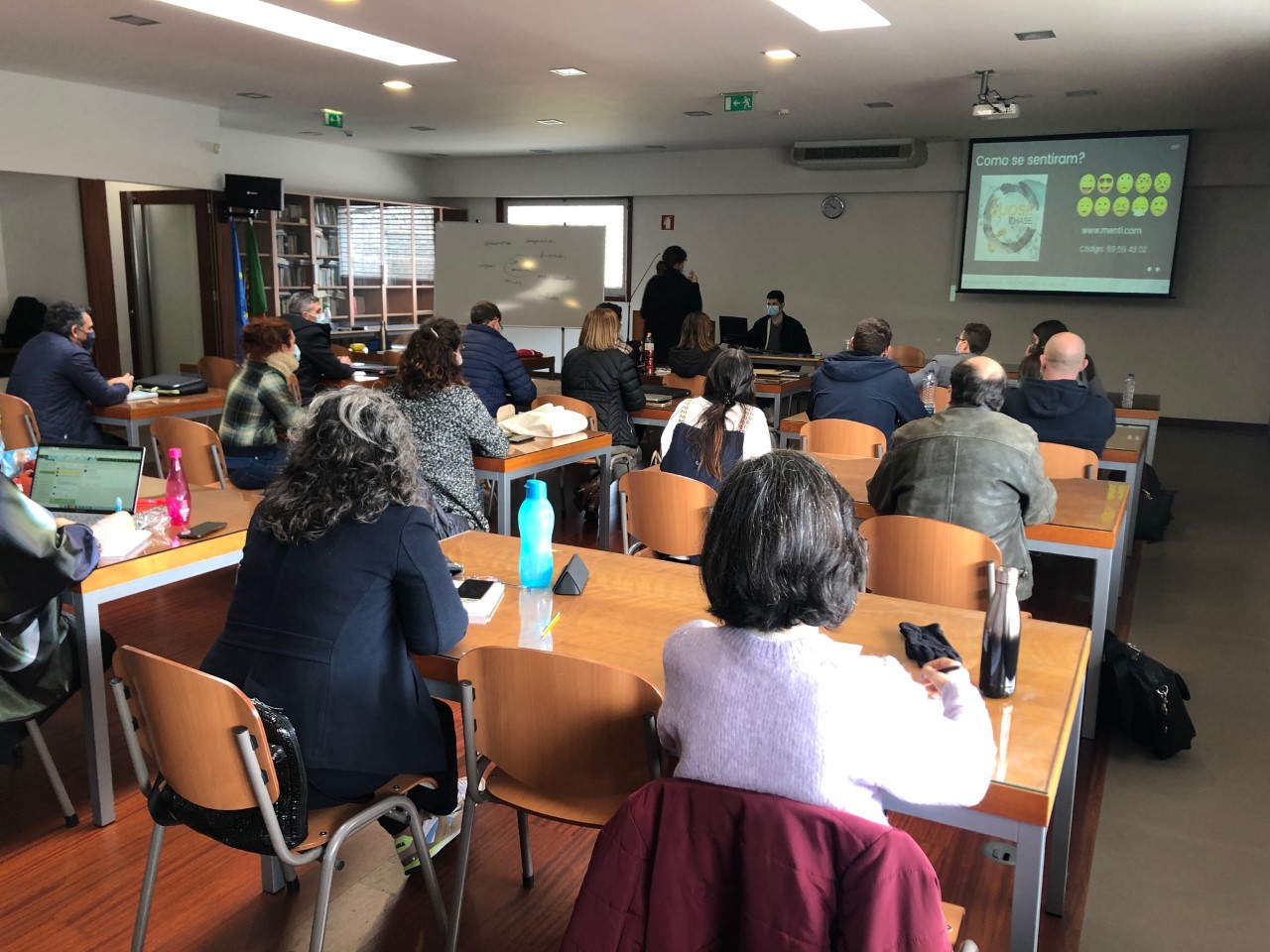 Topic(s) addressed
The two main topics were education and innovation, encompassing various aspects, including student-cantered classrooms, creativity and innovation in teaching, game-based learning, and collaborative learning strategies.
Target group(s)
The primary target group was the teachers, but the students also benefited from the new methodologies introduced during the project.
Methodologies
Thirteen teachers attended six-day training courses in partnership with Europass Teachers AcademyCADEMY, focusing on various practical and collaborative methods. These courses were chosen individually to address specific teaching needs and promote active, inclusive education. Teachers shared their experiences via digital platforms, applied what they learned in two classes, and organised sharing sessions with colleagues.
Innovation environment
This project offered teachers ten pedagogical innovation courses, promoting an innovative environment where teachers shared and implemented student-centered methods. Students benefited, and families embraced these innovative teaching approaches.
Teachers' role
This project primarily focused on teachers as the target group, engaging them through course selection and participation in mobilities. Teachers opted for multidisciplinary courses to enhance their skills and create dynamic and inclusive classrooms, including topics like the student-centered classroom and bullying prevention. Throughout the courses, they learned and exchanged methodologies with educators from various countries. Upon their return, teachers promptly implemented these methodologies in at least two classes and organized sharing sessions with their peers, becoming innovation drivers for the entire school community.
Impact and output
The overall experience was highly positive, with participants meeting their objectives. An impressive 92% of teachers expressed satisfaction and a willingness to recommend and participate again. This project significantly improved students' academic success through dynamic classes and innovative teaching methods. It also enhanced the school community's European identity through various activities and collaborations.
Reference

2020-1-PT01-KA101-077869

Project locations
Project category

Primary education

Project year

2023
Stakeholders
Coordinators
Centro de Educação Integaral
Address
Participants
Teacher Academy Ireland Limited
Address
European Academy of Creativity
Address