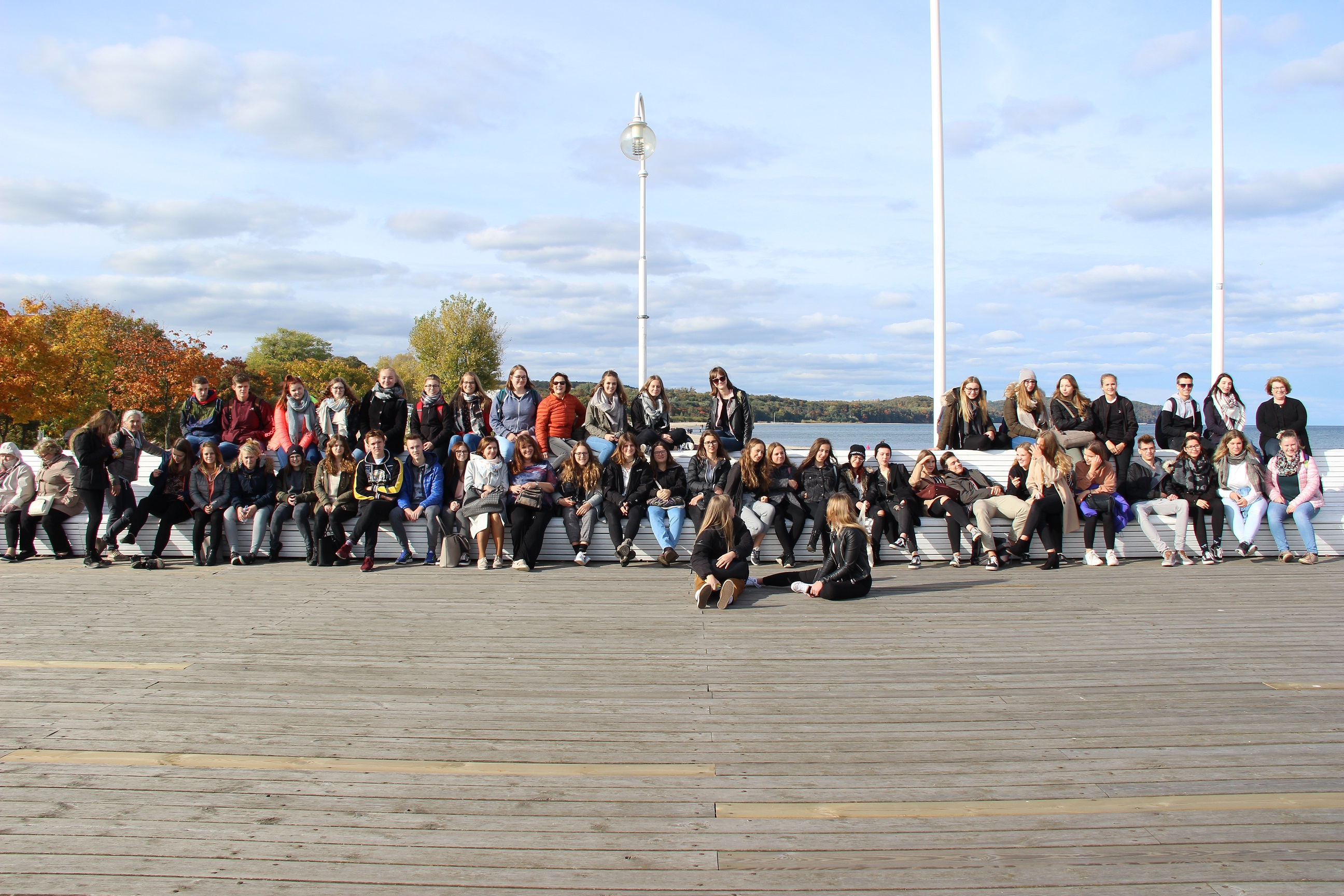 Topic(s) addressed
The importance of water (supply, transport, recreation, well-being)

Sustainability

Human influence on the local environment

Consequences of the interaction between man and nature

Water pollution

Biodiversity, ecology, protection of natural treasures
Target groups
two classes of students aged 16-18

the Austrian group consisted of 27 students.
Methodologies
Various innovative methods of teaching and learning were used in the project:
ICT tools different to those used in regular classes were applied to explore the topics and to present the findings (movie making, photography). 

eTwinning was used for communication between the students (e.g. video conferences). 

Students helped each other, gave tips and taught each other how to use new tools. 

Activities encouraging communication and cooperation: pair work assignments, group discussions, games, acting, singing, music making, cooking, free time activities (without being constantly supervised by teachers). 

Different decision-making methods were used.
Environments
One basic concept was the involvement of the whole school and the cooperation with external experts, stakeholders, authorities and local businesses. 
The community of Türnitz offered guided visits to the natural outdoor swimming pool and water supply of the community. 

A captain of a historic paddle steamer on the river Danube explained the hydrographic and technical details of river navigation during steamboat travel. 

The students met with experts from the second Viennese High Spring Water Pipeline as well as scientists from the University of Gdańsk (Institute of Oceanography, Geography, Biology). 

Local politicians were invited to make students aware of the international activities of the partner schools.   
Teachers
The project contributed not only to the knowledge gained by the students but also to the professional growth of the participating teachers. 
The teachers learned about the school system in another European country. 

They could experience and compare different approaches to teaching and dealing with students.

They exchanged good practices and gained insight into the teaching methods of their colleagues. 

They improved their languages and ICT skills which helped them to fulfil the requirements for teaching CLIL classes. 

The teachers received direct feedback from the students while accompanying them during their travels

They learned to be flexible, offered differentiated instruction and tried to support each student individually.
Impact
The project left a lasting impression on the participants and positively influenced the students.
It promoted open-mindedness and helped fight prejudices. 
Notably, the Austrian students reacted reluctantly at first to the idea of applying for an Erasmus project with a Polish school due to the prevailing prejudices towards Eastern European countries. However, in the end, they admitted in a final feedback statement that they had learned to overcome their bias.
Erasmus+ projects establish a unique selling point for Austrian schools. They bring the European dimension not only to the school but also to the entire region.
Reference

2017-1-AT01-KA219-035059_1

Project locations
Project category

VET schools

Project year

2022
Stakeholders
Coordinators
Zespół Szkół Ogólnokształcących nr 12 w Gdańsku
Address