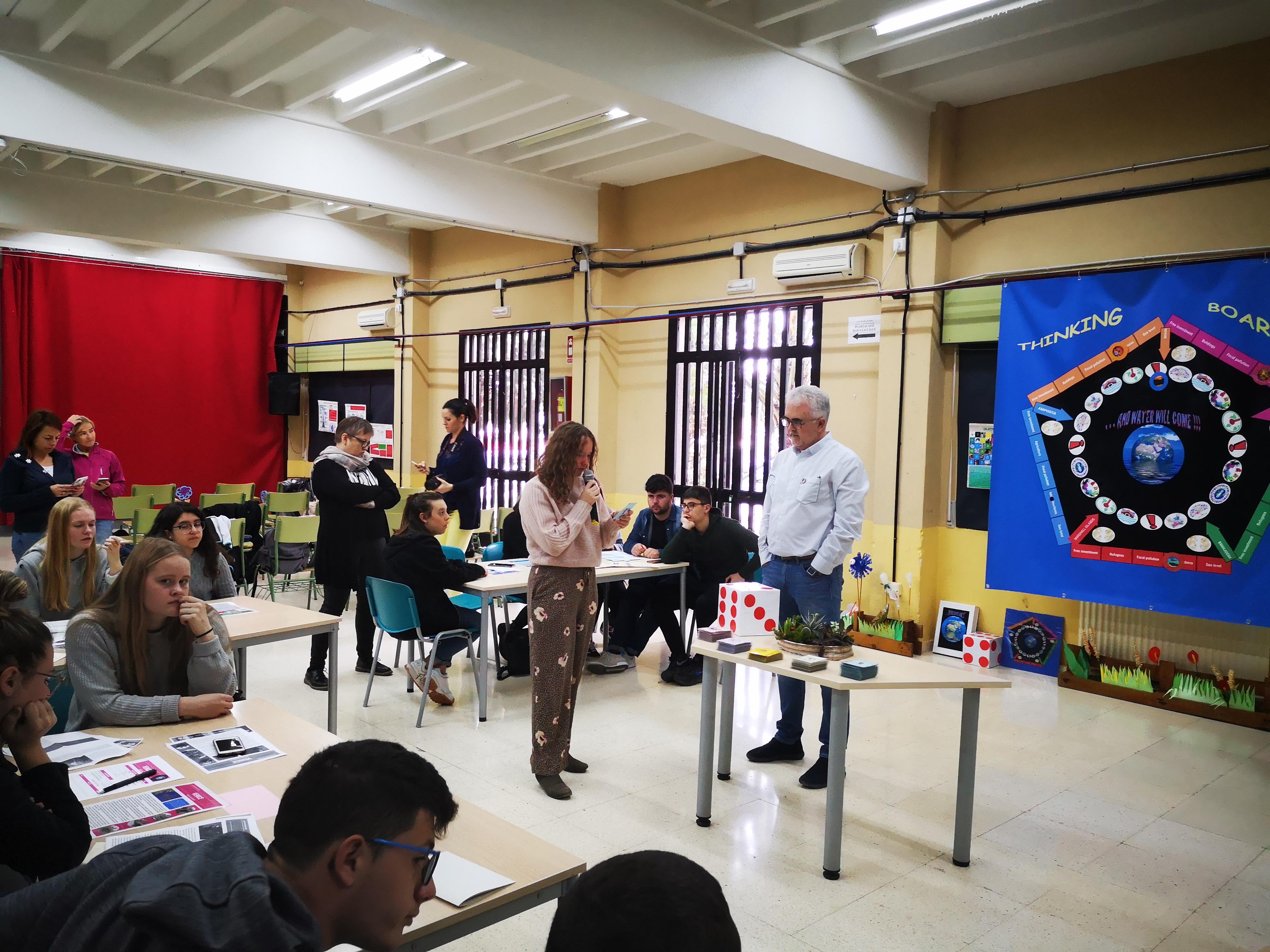 Topic(s) addressed
Sustainability: sustainable solutions and consciousness of sustainable behaviour.

Learning together: To develop equality and shared values. 
Target groups
The project focuses on the students. 
Methodologies
The methodology is based on interdisciplinary teaching to enhance the quality of education. 

Key issues are approached from the perspective of different subjects, cultures and languages providing a better understanding of environmental issues in a European context.

The methodologies include: brainstorming, case studies, creative expression, field trips, interviews, journal writing and media production.
Environments
Teachers and pupils work and exchange teaching/learning methods/ideas in chatrooms and at video conferences. 

Results are presented digitally, and creative work is performed not just with the school partners, but with local authorities/institutions as well. 
Teachers
The teachers use new teaching approaches. 

All the learning processes are organized as non-formal teaching based on the place-based educational concept, which includes an experiential and cooperative learning approach, a project-based learning approach and ICT tools. 

The teachers are not only the providers of knowledge, but they are also moderators. 
Impact
The project has been of multidimensional significance for all participating schools at local, regional, national and European levels. 
In local communities: increasing support and commitment for school activities, a positive attitude towards environmental and sustainable issues, better communication between schools, and social and environmental movements.

Impact on the organisations– those already involved and those willing to participate in future EU projects. 
Reference

2018-1-DK01-KA202-047076

Project locations
Project category

VET schools

Project year

2022
Stakeholders
Coordinators
Asmildkloster Landbrugsskole
Address
ASOCIACIÓN PARA LA PROMOCION DE LA FORMACIÓN AGRARIA, ALIMENTARIA Y MEDIOAMBIENTAL
Address
Istituto professionale di Stato per i servizi alberghieri e della ristorazione PAOLO BORSELLINO
Address
Escola de Capacitació Agrària d'Amposta
Address
SREDNJA GRADBENA, GEODETSKA IN OKOLJEVARSTVENA ŠOLA LJUBLJANA
Address