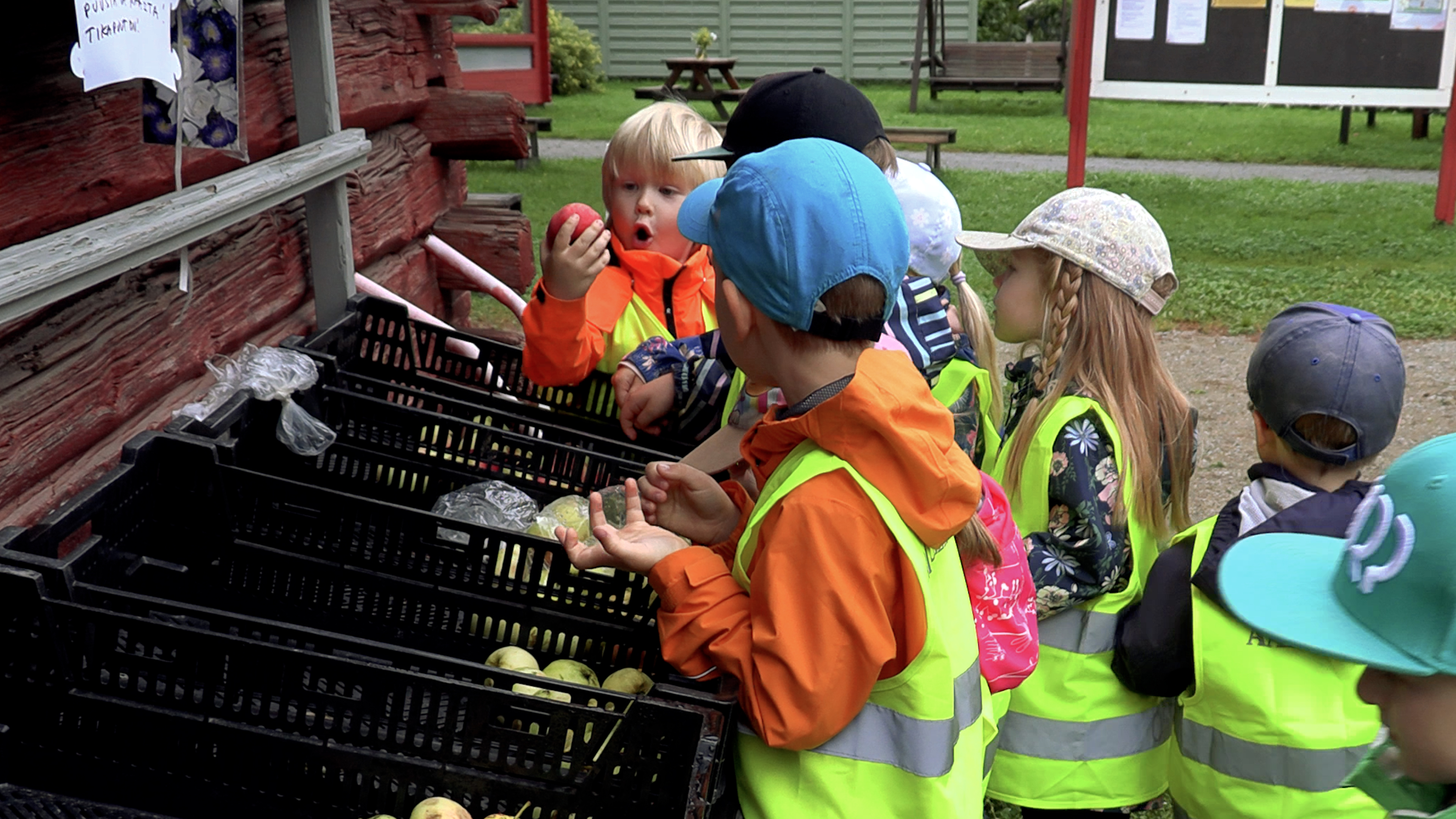 Topic(s) addressed
There were six themes that the project dealt with: food education, recycling and sorting, waste handling, energy production and saving, water and global warming.
Target group(s)
The focus group was both teachers and children and indirectly, also their parents in five participating schools and kindergartens. Approximately 880 children and 150 personnel benefited from the activities organized by the project.
Methodologies
The core activities comprised six transitional meetings in which participants collectively planned the activities and shared previous experiences. The gatherings centred around professional discussions and debates. For recording the project's development and sharing the results we used the eTwinning platform and SWAY presentations.
Innovation environment
The indoor and outdoor spaces of schools and kindergartens were used in a variety of ways. All facilities were put into use, for example, a tree was painted on the wall of the dining room, whose leaves number increased as the food waste produced decreased. School principals, teachers and other staff, kindergarten managers, teachers, nannies and partially also kitchen staff and cleaners participated in the project activities.
Teachers' role
The teachers learnt how to deliver various subjects to the children according to their age level. In this case, abstract topics were discussed with very young children using new, concrete methods that are appropriate for their age. The educators fed new ideas to each other during the visits when they could follow each other's teaching. Through the visits to different countries, they gained a new perspective on how issues of a sustainable future are managed in Europe.
Impact and output
The most important achievement of this project was the establishment of a sustainable lifestyle for all employees, children and families who were present during the project. Although the values ​​of sustainable development were important to all the participating countries before, they became even clearer during the project. We all gained a deeper understanding that small, concrete things really matter.
The benefits of the project will also be visible in the future. Green thinking and lifestyle will continue in every school and kindergarten. Teaching children about sustainable future has become a permanent operating method.
Video
Reference

2019-1-FI01-KA229-060684

Project locations
Project category

Early childhood education and care

Project year

2023
Stakeholders
Coordinators
Muotialan päiväkoti
Address
Participants
Kämmenniemen päiväkoti
Address
Materska skola Nad Parkem
Address
Osnovna sola Brusnice
Address
Washingborough Academy
Address