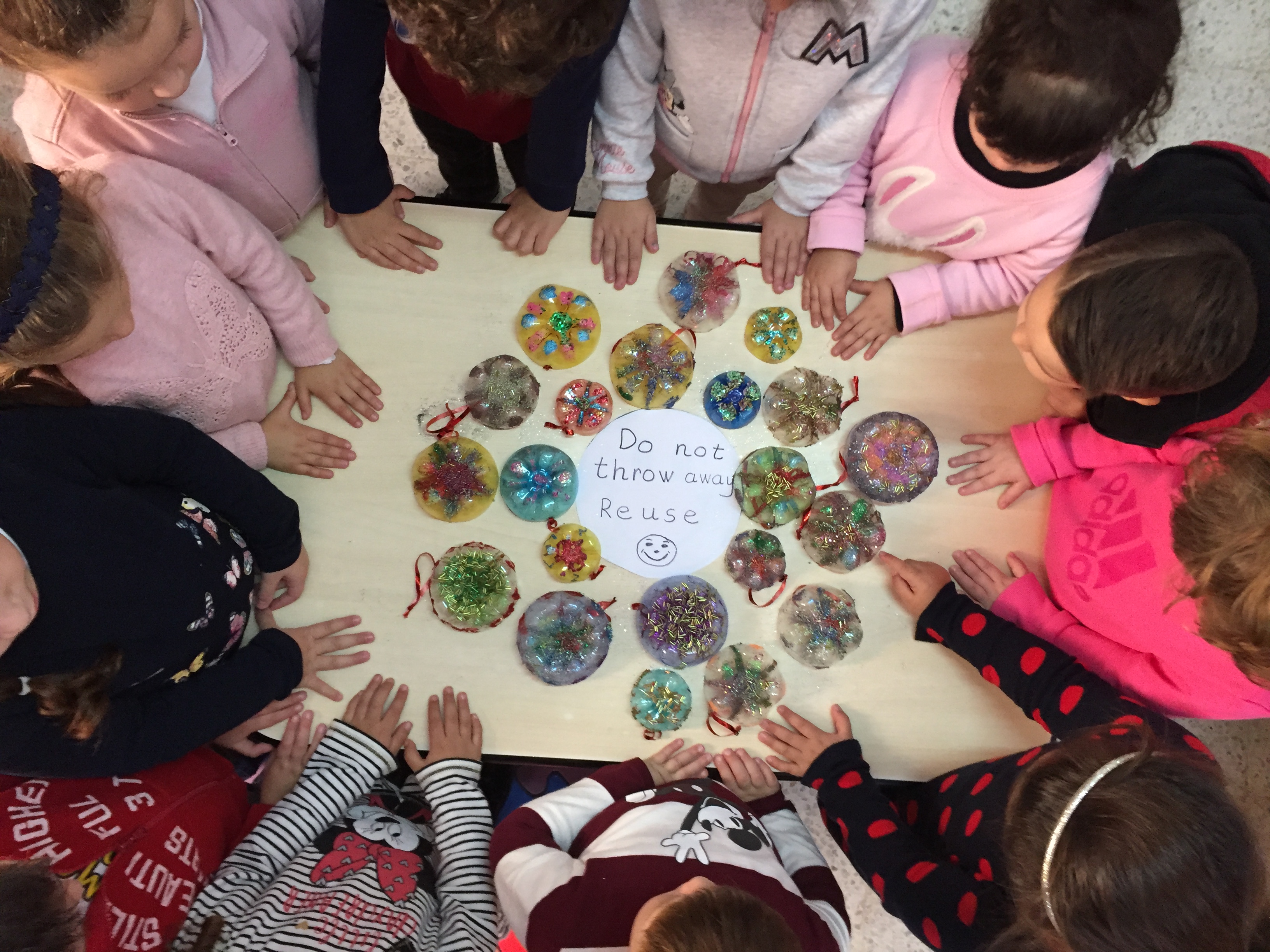 Topic(s) addressed
The initiative addressed a wide array of topics including innovation in education, the outdoor classroom, entrepreneurship and collaboration as well as sustainable living. Time was also dedicated to public speaking and the whole school approach used.
Target group(s)
The project involved schools and broader communities including families, relatives and friends extending its reach to Gozo residents and visitors as well as eco-schools international network.
Methodologies
The methodologies involved collaboration, stepping out of one's comfort zone, sharing, empowerment, and adopting a whole-school approach. Learning opportunities included effective communication, discussion, presentation skills, and understanding human impact on wildlife.
In-class lessons covered planning, research, and exhibit construction. Outdoor activities involved promoting reusable bags, conducting clean-ups, analysing collected waste, studying microplastics using digital microscopes, and managing exhibits, all made possible through specialized teacher training.
Innovation environment
The project's main priorities were creating outdoor classrooms and incorporating technology, including digital microscopes and screens, in outdoor learning. Students and educators collaborated on 3D murals addressing litter and waste issues in their school.
Efforts were made to reduce resource usage and promote sustainable practices across the school community, including involving older students in teaching younger classes and engaging family and friends in sustainability initiatives.
Teachers' role
19 educators from 9 schools attended MIO-ECSDE training and shared knowledge with colleagues. 2 schools even included another school in this exchange.
The program provided diverse teaching resources, fostering resource creation. Despite teaching different age groups, including a special school, all participants adapted content effectively, supporting each other and sharing resources.
Impact and output
Eco-Schools committee data showed a significant reduction in disposable water bottle use, including complete elimination in one school. Awareness also increased among families and friends.
Students promoted sustainability by distributing reusable items. Two educators in the program focused on including students with disabilities in the learning process.
Reference

2020-1-MT01-KA101-074146

Project locations
Project category

Primary education

Project year

2023
Stakeholders
Coordinators
Gozo College Rabat Primary
Address
Participants
Gozo College Sannat Primary and Special Unit
Address
St. Theresa School
Address
St Francis School Gozo
Address
Gozo College San Lawrenz Primary
Address
Gozo College Qala Primary
Address
Laura Vicuna School
Address
Gozo College Boys' Secondary School
Address
Gozo College Xewkija Primary
Address
Mediterranean Information Office for Environment, Culture and Sustainable Development Association
Address