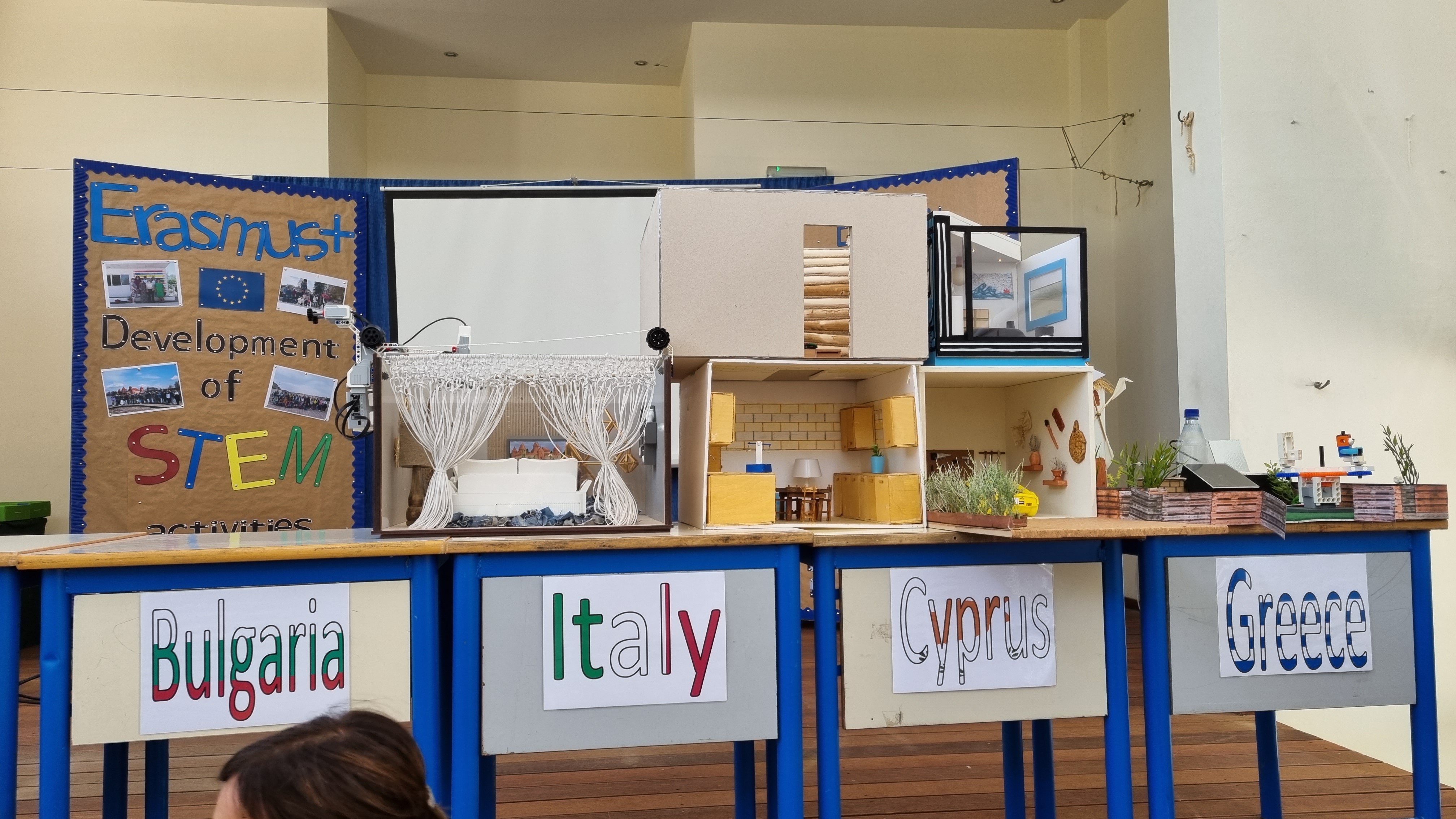 Topic(s) addressed
The project dealt with the existing and emerging technologies e.g. robotics and coding, as well as with lifelong learning, team work, leadership and decision making. There was also room to touch upon environmental and digital changes and developing skills needed to keep up with the changing world
Target group(s)
The participants were students 10-15 years old with fewer social and economic opportunities, and with special education needs.
Methodologies
Teaching and learning involved diverse school subjects and their relevant curriculum (mathematics, technology, science, art). Formal and non-formal teaching was applied,inclusion and teamwork proved crucial e.g. each student had an active role in the activities developed. Working in groups on project design and implementation, explanation of the results and feedback, were important within the learning process. Collaboration skills and communication attitudes were further developed. Practices were enhanced by the use of social media, mathematics and science apps and robotics software.
Innovation environment
In the experimental learning employed by the project, the use of all available spaces in the school proved essential and productive. Hands-on activities were highly engaging. To create the eco-smart house the fusion of technology and the topic of environmental issues was used to satisfying effect.
Teachers' role
Teachers involved in the project became the driving force for the project activities and then promoted new skills and experience. They eagerly worked on upgrading their own competencies and then happily shared their knowledge with their peers helping them with upskilling. It should be emphasised that the project's success was the result of the teachers' enthusiasm and hard work.
Impact and output
There has been a significant change in the approach to learning. The target groups became more open to project-based learning. The activities are now more student-centred. The awareness of diversity has increased regarding other cultures and groups with different educational needs. Thanks to the inclusive character of the activities also students with fewer opportunities were given the chance to travel and meet their peers from other European countries and take part in innovative workshops. The project's results were presented and explained in a final conference that included parents, teachers and the local community.
Reference

2020-1-CY01-KA229-065945

Project locations
Project category

Primary education

Project year

2023
Stakeholders
Coordinators
Mandria Primary School
Address
Participants
SU Konstantin Konstantinov
Address
Szkola Podstawowa im. Oskara Kolberga w Ciechocinie
Address
Radviliškio Gražinos pagrindinė mokykla
Address
Istituto Comprensivo Statale "A. R. Chiarelli"
Address
Gymnasio Valtinou
Address