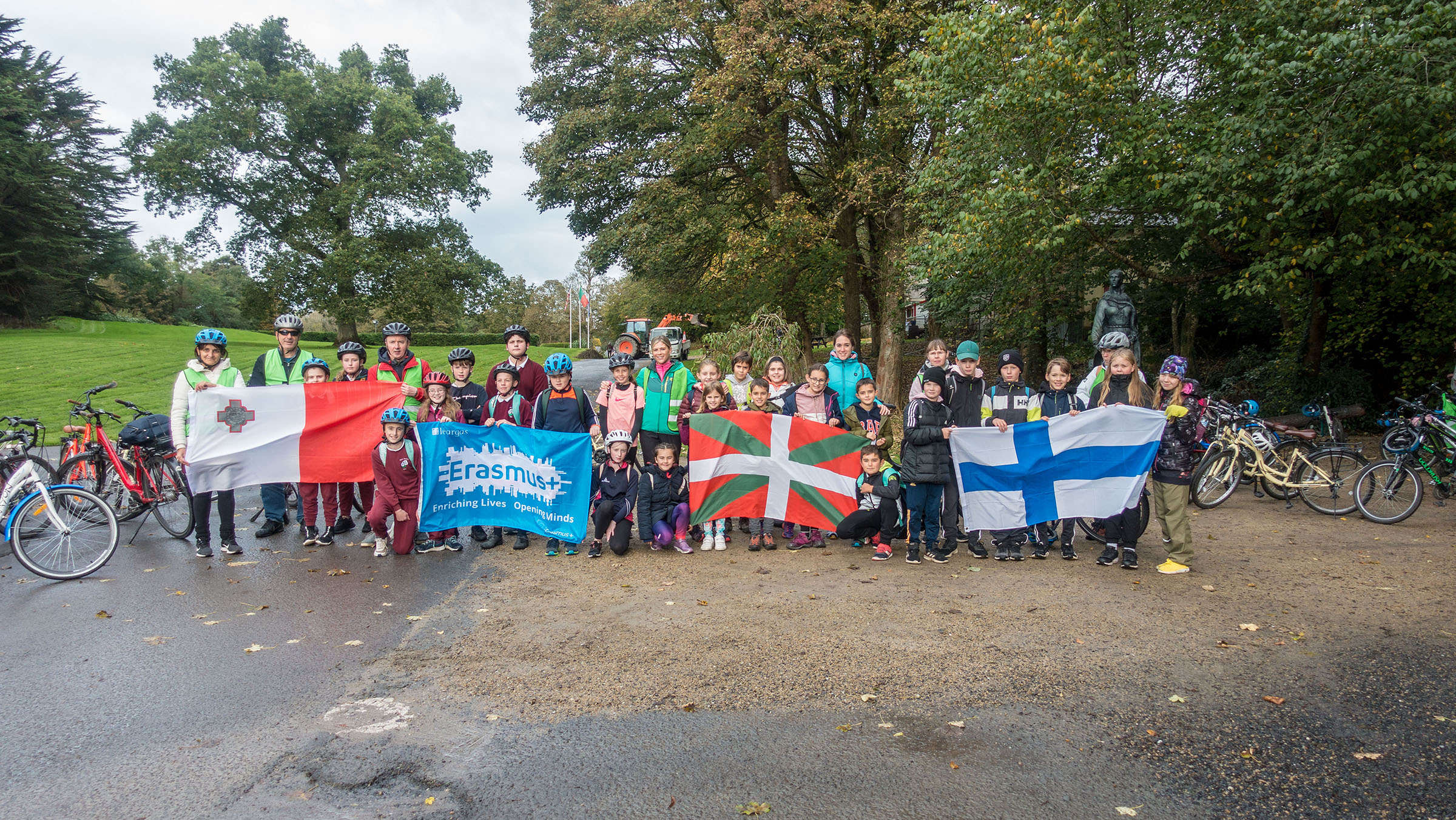 Topic(s) addressed
The project emphasized linking minority languages to "place identity," fostering emotional bonds among all students, including immigrants/non-natives.
Target group(s)
The initiative was aiming to involve school-coordinators, principals, teachers, special needs assistants as well as pupils and their parents.
Methodologies
The schools were inspired by the European VIDEOforALL project, which employs innovative methodologies for language education using digital video. Students created videos for different occasions and used tools like Actionbound, digital animations, and Google Virtual Tours to promote minority language use and place identity through a multidisciplinary approach. Schools also developed language-learning computer games. Video tutorials were used for dissemination via various platforms. 
Innovation environment
The group consisted of organizations with significant experience in eTwinning and Erasmus+. They were eager to guide less experienced partners in utilizing the eTwinning platform, especially those for whom this was their inaugural Erasmus+ project.
From the outset, a whole-school approach was adopted within each organization. This approach facilitated the sharing of innovation and knowledge, resulting in the resources we created being readily shareable and sustainable.
Teachers' role
The project brought together a blend of organizations with the requisite profile, experience, and expertise needed to effectively execute all project components.
Teachers' enthusiasm and skill sets in each school were successfully shared and leveraged to empower our students in creating their own digital content in the target/minority language. Additionally, mobilities allowed teaching staff to exchange skills and knowledge, which they subsequently applied within their own school settings.
Impact and output
The project expanded pupils' horizons through exposure to new cultures and experiences, leaving a lasting impact on their development.
It also enhanced linguistic, ICT, and interpersonal skills for both teachers and students, including those with fewer opportunities.
Knowledge and skills were shared among schools, and innovative teaching methods were introduced in language learning. Additionally, a European dimension was integrated into our school plans, fostering enthusiasm for future European opportunities.
Video
Reference

2020-1-IE01-KA229-065988

Project locations
Project category

Primary education

Project year

2023
Stakeholders
Coordinators
Scoil Náisiúnta Ghort Sceiche
Address
Participants
St Joan Antide School
Address
Keskustan alakoulu
Address
Bidaide Fundazioa - Amaurre Ikastetxea
Address