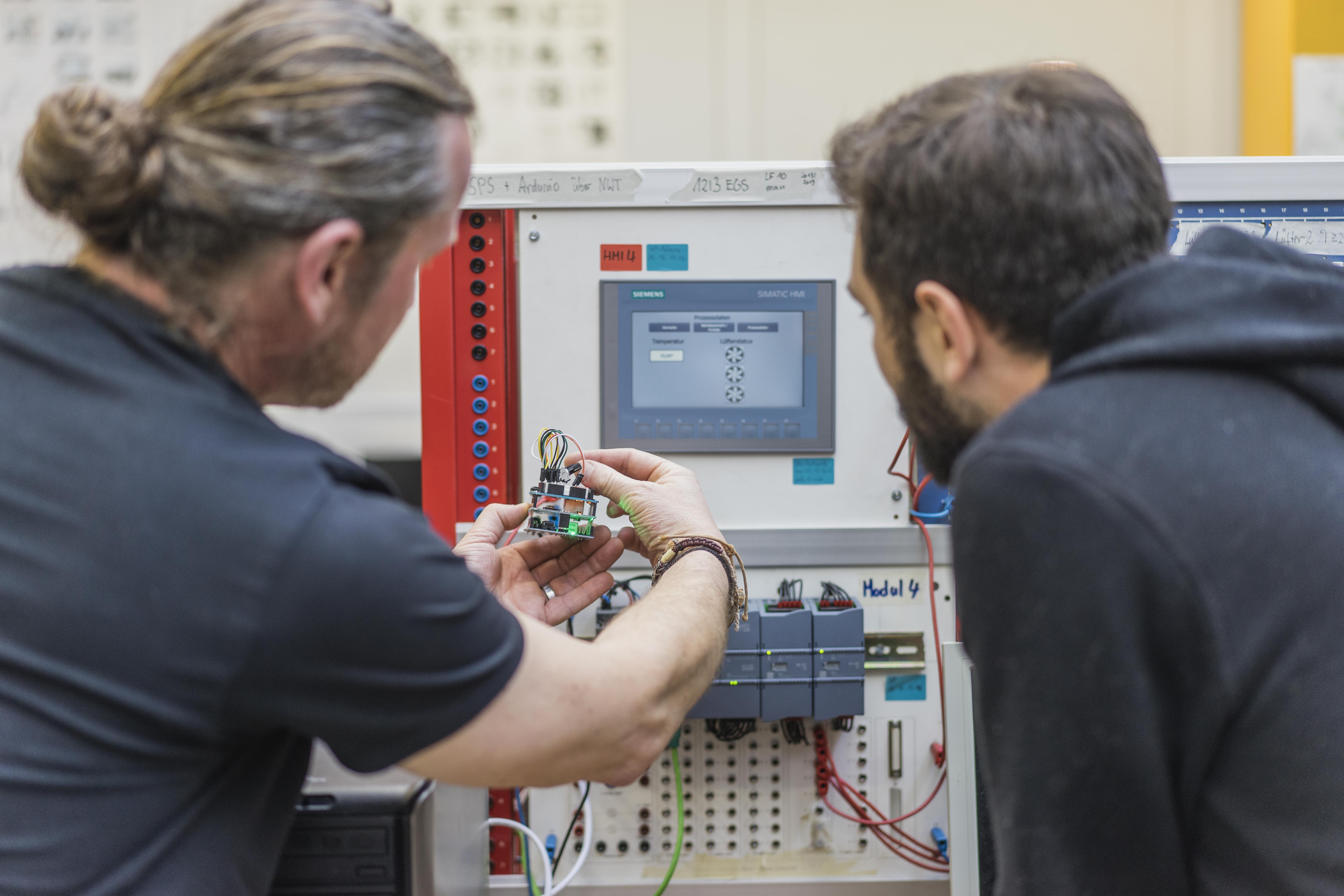 Topic(s) addressed
The project focused on creating and assessing a smart grid teaching module while expanding the VET network for international collaboration among learning venues. It also involved the exchange of competence-oriented teaching methods and web-based learning through various initiatives. 
Target group(s)
A wide range of participants, including trainees, trainers, teachers, and representatives from sectors like business, politics, municipalities, universities, and chambers of commerce, worked together in a comprehensive and inclusive learning environment.
Methodologies
The smart grid, from a multidisciplinary perspective, promoted innovation and prepared learners for future European energy sector demands. It combined electrical engineering and IT skills, motivating self-organized, active learning with expanded curricula.
The project encouraged design-oriented vocational training, enabling trainees to shape society responsibly. Digital tools facilitated location-independent learning with simulations, apps, and materials, engaging learners in a competence-oriented concept.
Innovation environment
Initiated by vocational schools, cross-sectoral cooperation in energy and IT fostered innovation. Collaboration with the energy industry and training companies, using education-business forums, integrated real-world company practices into education. It facilitated practical projects at universities and businesses while also establishing and expanding modern learning centres focused on "Renewable Energies - Smart Grids" within schools. The centres promoted innovation in an enriched learning environment with practical laboratories and diverse learning venues.
Teachers' role
Company practices enriched education. Diverse learning modules, including simulations and hands-on tasks, fostered self-organized learning. Teachers promoted digital education. Materials bridged theory and practice, improving curricula and cooperation.
Equal EU-level participation added value. Teachers from project partners enhanced smart grid competencies through collaborative training and cross-country comparisons.
Impact and output
The project had a significant impact, establishing "Renewable Energies - Smart Grid" learning centers and a vocational training network. It enhanced learners' skills and promoted important values like democracy and tolerance while fostering cultural understanding. The creation of cross-border partnerships amplified its positive influence, ultimately enhancing professional prospects for all participants.
Reference

2018-1-DE02-KA202-005075

Project locations
Project category

VET schools

Project year

2023
Stakeholders
Coordinators
Heinrich-Emanuel-Merck-Schule
Address
Participants
Berufsschule für Elektrotechnik und Mechatronik Wien
Address
Darmstädter Kreis für Berufliche Bildung DKBB e.V.
Address
Industrie- und Handelskammer Darmstadt Rhein Main Neckar
Address
Landesberufsschule Bregenz 2
Address
Landesberufsschule für Handwerk und Industrie Bozen
Address
Stredni skola elektrotechnicka a energeticka Sokolnice
Address