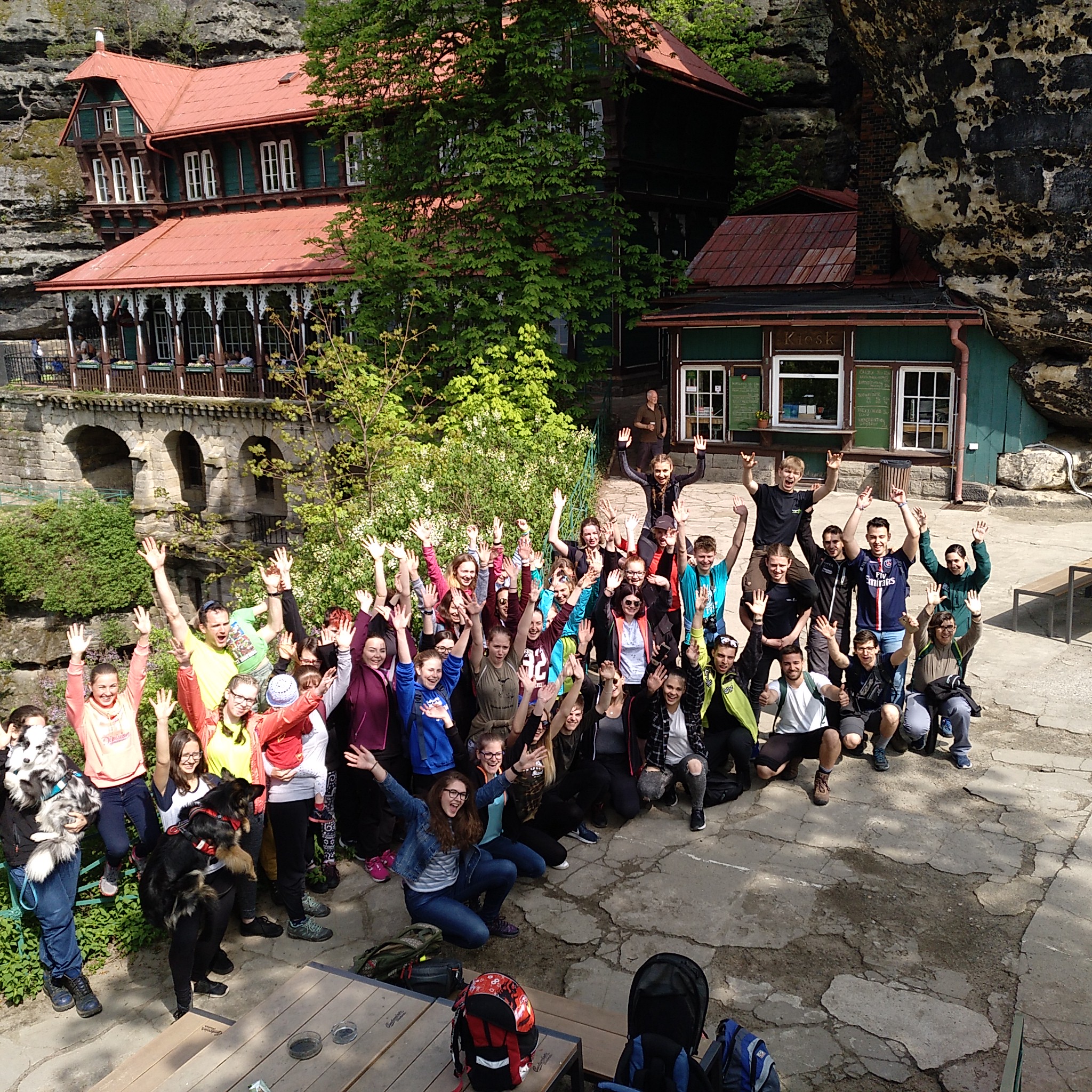 Topic(s) addressed
The project aimed to identify contrasts and balances among various European countries with regard to nature conservation and intensive agricultural production, with its primary objective being to provide Czech, Spanish, and Danish students from agricultural secondary schools with new experiences and knowledge through the use of virtual and educational activities across various national parks and farms. During the project's implementation, students, together with experts from national parks and farms, worked together to produce learning materials and virtual activities in English through the use of various communication tools such as social media networks and mobile phones, with addressed topics being agriculture, forestry and fisheries, the environment and climate change, and the teaching and learning of foreign languages.
Target groups
The project's target groups consisted of approximately 90 upper-secondary students and 15 teachers from agricultural study programmes.
Methodologies
The project allowed student participants to view the matter of nature protection from two different perspectives – the first being that of national parks and conservation areas, and the second those of intensive agricultural producers, with both student and teachers having attempted to identify synergies and a sense of balance between the two contrasting perspectives. Learners drew on knowledge that had been acquired during formal lessons, with the project's activities combining both non-formal and informal ways of learning. Participants were requested to study the subject matter, create presentations and videos, meet their peers during learning, teaching, and training activities, and when they participated in social activities that used English as the medium for communication.
Environments
Project participants were learners from various agricultural fields of study, teachers of related subjects, and experts from collaborating companies, national parks, and farms. All learners benefited from the project's results through the sharing of experiences with other project participants. Each partner organisation held activities within various learning environments such as schools, national parks, farms, or agricultural companies, with learners not only visiting these locations, but also having worked there, which allowed schools to establish new contacts for future cooperation on the topic of environmental protection. Moreover, learners improved their digital skills through the creation of materials that were incorporated into lesson plans.
Teachers
Teachers played a crucial role throughout the project, and devoted much of their efforts to the planning and implementation of the project's activities. Furthermore, they had to work as a team at their school, cooperate with teachers from partner schools, and work with experts from partner institutions in English. Teachers also had to approach their respective field of expertise and the project's subject matter using a fresh perspective, which proved to be a challenging (albeit enjoyable) experience.
Impact
The project produced an abundance of benefits for both students and teachers, with learners having acquired new knowledge in their field of study, new information on national parks and agricultural companies within their regions, and learning about the ways in which environmental protection and agriculture is carried out in other countries. Teachers on the other hand had the opportunity to collaborate with local companies, national parks, and farmers. Materials and information that had been created and gathered during the project, such as various approaches to fire prevention and the fight against invasive plants have further enriched the curricula. Moreover, participants had the opportunity to practice their English language competencies, and developed an appreciation for the learning of languages. In the long run, the project is envisioned to influence learners' understanding of the need to protect the environment, even in the face of economic and social pressures.
Reference

2017-1-CZ01-KA202-035515

Project locations
Project category

VET schools

Project year

2021
Stakeholders
Participants
Federación de Escuelas Familiares Agrarias de Andalucía Penibética
Address
Roskilde Technical College
Address