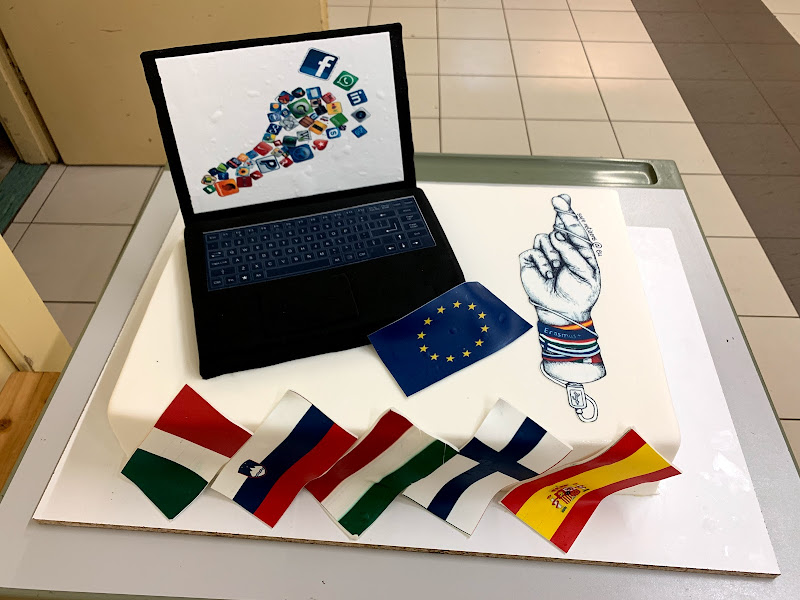 Topic(s) addressed
EU citizenship  
Digital competencies
Social, linguistic and cultural diversity
Teaching best practices and an inclusive approach
Target groups
Students aged 16-17 from different backgrounds
Methodologies
Extracurricular classes involving teamwork techniques under teachers' supervision or field trips 
Using non-formal learning and the learning by doing method. 
Sharing acquired knowledge through mentoring, peer-teaching and workshops, regular and combined classes through the cross-curricular approach. 
The exchange meetings complemented by online tasks, with the use of digital tools e.g.TwinSpace. 
Environments
The project strengthened relationships within the school community. 
Exhibitions and project-related activities such as Europe Day or Erasmus Days helped raise European awareness. These events are held every year.
International cooperation and the European dimension created new synergies with other organisations
Teachers
The teachers revised and strengthened their skills by sharing their best practices in multicultural classes. 
They took part in peer learning activities and team-building drama activities with students working in mixed-nationality groups. 
Strong cooperation between teachers of different subjects
Impact
Increased awareness of social, linguistic and cultural diversity and building multicultural relationships.
The exchange meetings were open to other students and teachers to extend the impact of the project. 
The dissemination events of the project held in each school were arranged not only for the school community but also for local and regional authorities, partners and foundations involved in the activities directly or indirectly. 
Reference

2017-1-ES01-KA219-038003

Project locations
Project category

Secondary education

Project year

2022
Stakeholders
Coordinators
IES Santiago Apóstol
Address
Százhalombattai Arany János Általános Iskola és Gimnázium
Address
Novida- ammattiopisto ja lukio
Address
IIS "Via Dell'Immacolata 47"
Address
Solski Center Slovenske Konjice-Zrece
Address