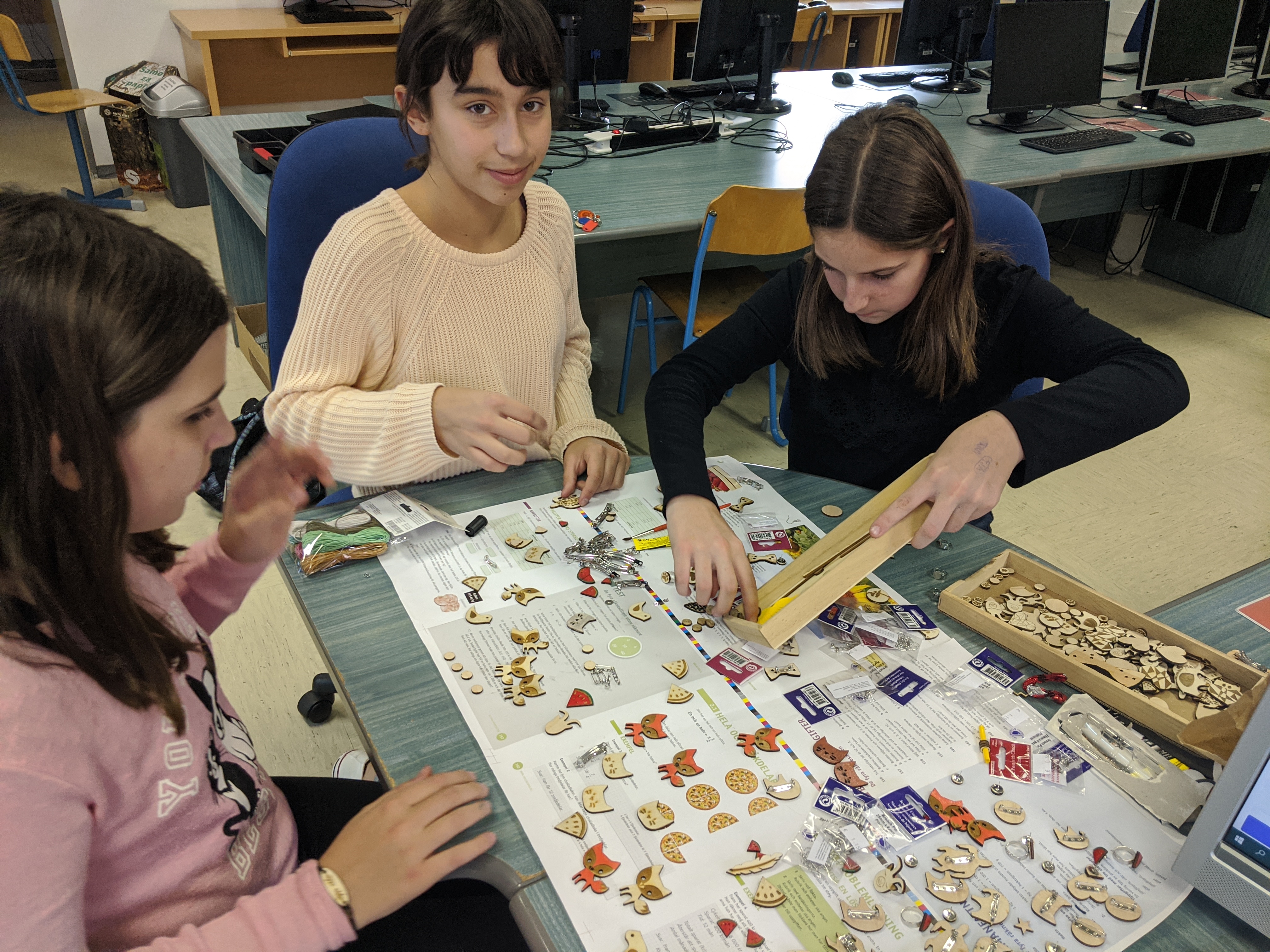 Topic(s) addressed
The project effectively dealt with STEM subjects, programming and technology. It also addressed innovation and entrepreneurship.
Target group(s)
The focus of the initiative was on the involvement of female students aged 10-14 as well as female teachers.
Methodologies
The project successfully improved the programming and computer modelling skills of female teachers and students. It utilized a school club format, focusing on programming with Micro:bit using Python, and the use of software like Inkscape and RD Works for laser applications. Students actively engaged in the entire process, from idea generation to creating final products. This approach emphasized hands-on learning and innovative methods for education.
Innovation environment
The project initiated an innovative environment where schools led the way in inspiring students to engage in creative product design. The introduction of laser engraving machines and Micro:bit programming brought new perspectives to both educators and students. Even students aged 6-15, not directly involved in the project, served as "testers" for educational materials. This showcased the school's commitment to fostering innovation and digitalization, with teachers readily embracing new activities and approaches.
Teachers' role
Teachers guided students and selected appropriate software for the project, empowering female educators to lead in the learning process. This increased the number of female mentors for ongoing impact. Actively involved teachers developed teaching units to benefit peers, sharing successful practices and expanding tech integration in schools.
Impact and output
Teachers gained valuable teaching methods to inspire and guide students in STEM activities. The project substantially improved digital competencies for both students and teachers, including programming, software use, and operating the laser machine. It promoted inclusivity by involving a student with special needs and encouraged the use of guided teaching units by other educators.
Video
Reference

2019-1-SI01-KA229-060562

Project locations
Project category

Primary education

Project year

2023
Stakeholders
Coordinators
Osnovna šola Radlje ob Dravi
Address
Participants
Elementary school Branko Radičević
Address