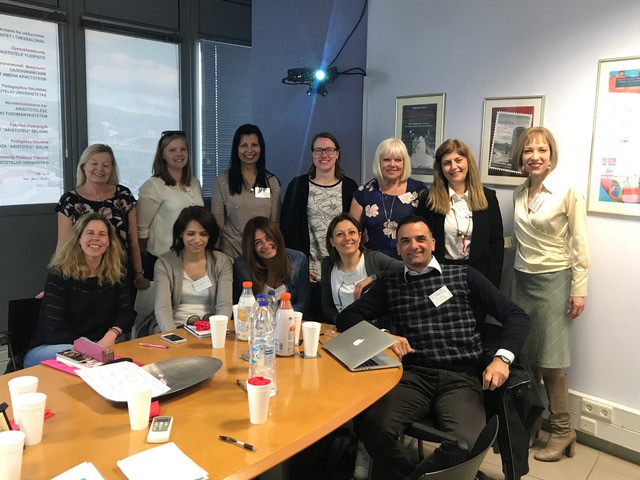 Topic(s) addressed
the holistic and multi-sensorial idea of well-being 

creativity- self-expression 

healthy food and relationships, living together

the school environment- the "setting" as an essential element to feel good at school 

structured path of Mindfulness
Target groups
Kindergarten teachers: 
5-8 from Italy 

3-5 from Sweden 

2-3 from Portugal 

2 from Greece
Methodologies
Every T&L activity meeting focused on a different topic. 

"Live" presentations of the hosting country's system, tools and strategies (or by recordings, in the online meetings) 

Discussions, exchanging materials and ideas. 

At every meeting, we planned the next one.

Using ITC– for communications 

Updating the website for keeping up documentation and dissemination

Close progress monitoring
Environments
The learning environments support innovative teaching and learning activities– all the partners ensured functional "settings" 

Enabling the children to stay all the time together

Facilitating outdoor activities "in natural surroundings" 

The use of self-made tools to foster creativity and relationships
Teachers
Teachers responsible for involving their colleagues and the pupils' parents in the project

Exchanging methods with European partners to try out new practices
Impact
The activities resulted in reaching the project's objectives.

The outcomes were then disseminated through meetings with teachers and parents.

Each partner organised an academic lecture during the initial meetings, e.g. an Italian academic teacher about dealing with creativity in childhood.
Reference

2018-1-IT02-KA229-048034

Project locations
Project category

Early childhood education and care

Project year

2022
Stakeholders
Coordinators
IC Guatelli Collecchio
Address
2nd Experimental Kindergarten School AUTH
Address
Colégio do Sardão, Oliveira do Douro Porto
Address
Armbandet and KäVsäVers förskola
Address