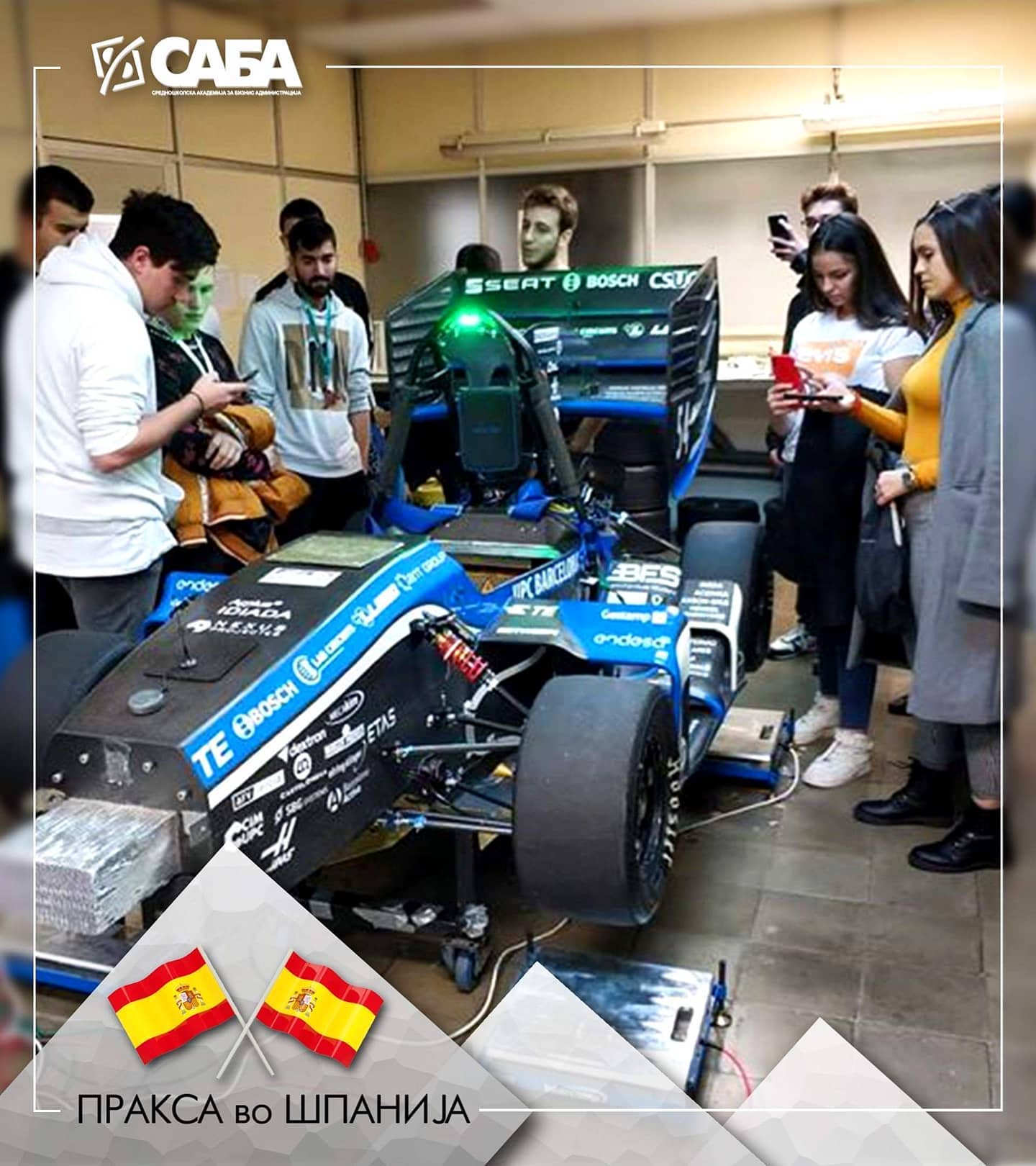 Topic(s) addressed
The project provided participants with an opportunity to utilise gained competences, and to learn new skills. The project's main activity was VET learner mobility, where 16 students from the school's IT department were sent to some of the world's best companies for a learning experience that offered them a European experience toward future-building in an increasingly interdependent world.  Participants underwent a two-week traineeship period at automotive companies in order to understand how digital technology was being used within the industry. A total of 8 students were sent to Leipzig, Germany, and another 8 to Barcelona, Spain. The aim of the traineeship was to provide students with an opportunity to not only undergo a European training experience that will assist them in the use of IT skills learnt at school, but to also help them acquire new experiences – particularly those that may not be readily-available in North Macedonia. Students had the opportunity to observe IT application in i-car production, intelligent programming, and technologies of the future. Having worked at the BMW and Porsche centres in Germany, and SEAT in Spain, students had the chance to see how digital systems were used, as well as robotics application and intelligent machine programming. Primary topics addressed by this project were ICT, new technologies, and digital competences.
Target groups
A total of 16 students (aged 16-18) were selected, who were in their third and fourth year of high school at SABA's IT department (with branches in Skopje, Bitola, Stip and Kumanovo), accompanied by a SABA teacher to each country. All participating students were from North Macedonia.
Methodologies
Being a VET school, the focus was on improving students` skills and better preparing them for future work in the real world. In addition to everyday classes, students were also given practical placements within companies in the interest of enabling them to gain skills and competences that would be needed for the real labour market. A deeper emphasis was to provide students with a European and international experience that would be of increased value, as opposed to a purely local perspective, a particularly important consideration given the high emphasis many employers place on high-value competences such as curiosity, productivity, and resilience – all of which are competences that are strong associated with international experience. This was also crucial given that employers often expect VET students to have at least some form of international competences (languages, knowledge of other cultures, work experience in other countries, and so on) when entering the labour market. By sending SABA students on such European mobility programmes, students are assisted towards the gaining of in-demand competences and skills; thus, following graduation, they leave not only with theoretical knowledge, but also practical skills and competences that were gained at Macedonian and European companies. This ultimately prepared them for future work, and gave them an advantage over other students in the work force. This project enabled 16 VET students (from SABA's IT department) to undergo two-week mobility traineeships in companies that provided them with experience of both the real labour market, and of working in a team. Under the mentoring and supervision of an experienced tutor, students performed daily tasks related to their future professions, thus providing them with valuable practical skills and references that will support them with labour market integration.
Teachers
Only students were involved in this project.
Impact
The project provided an excellent opportunity to build stronger relationships with schools and institutions from other EU countries, help SABA further develop its intercultural awareness through insights into the culture of the project's host countries, improve participants' use of English and develop their key competences as European citizens, improve SABA's management skills and internationalisation strategies, as well as increase the quality of EU project preparation, implementation, monitoring and follow up exercises.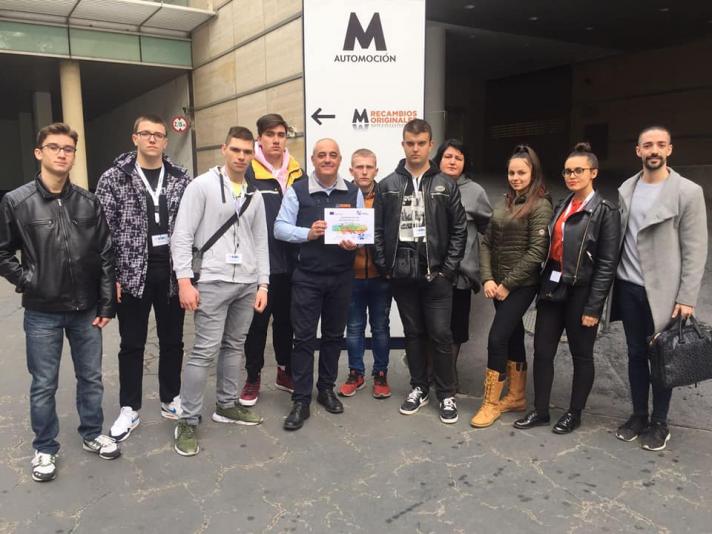 Reference

2019-1-MK01-KA102-060054

Project locations
Project category

VET schools

Project year

2021
Stakeholders
Participants
M&M Profuture Training, S.L.
Address
Wisamar Bildungsgesellschaft gemeinnützige GmbH
Address