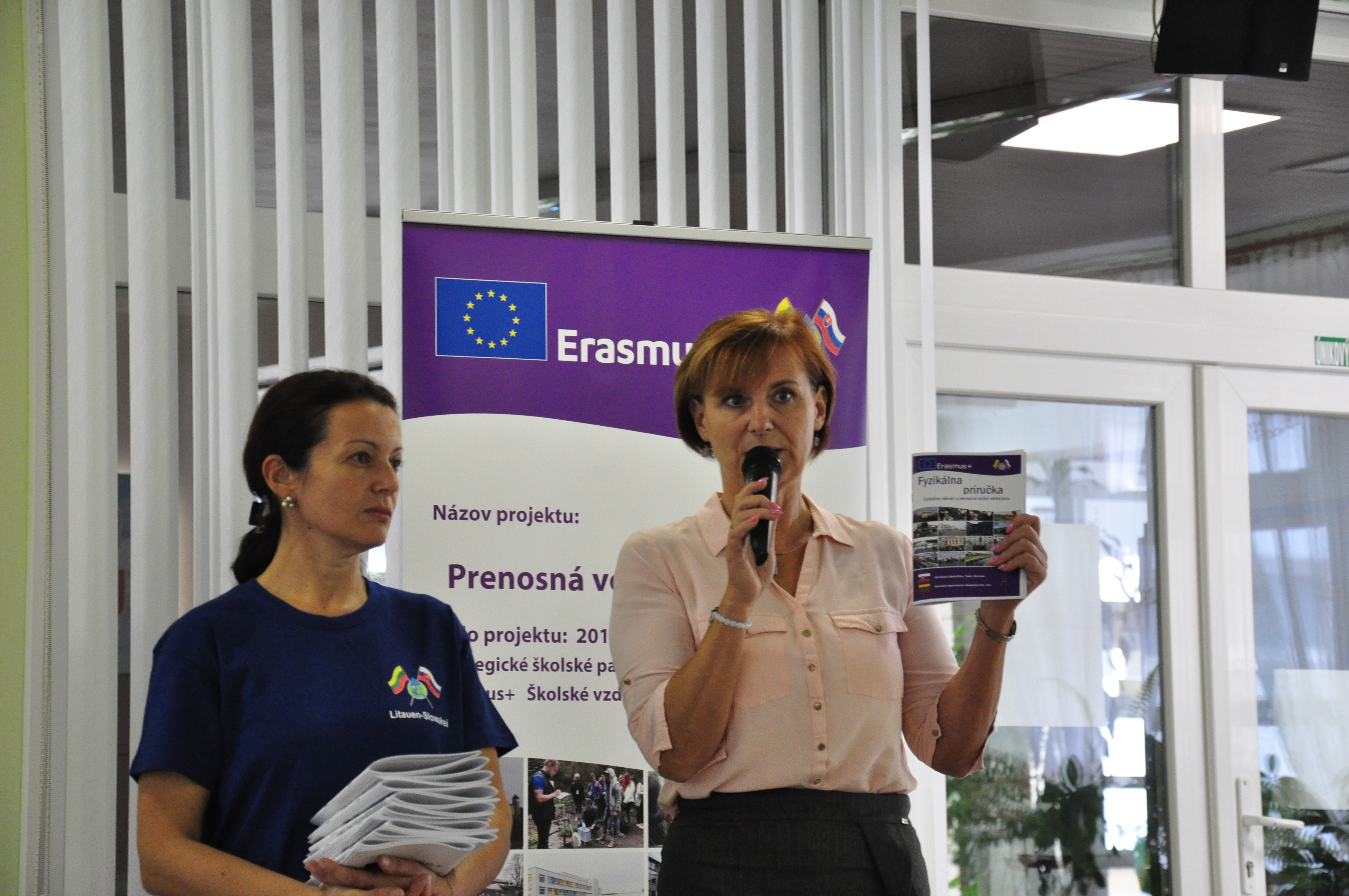 Topic(s) addressed
Natural Science

Peer learning 

Creativity support 

Sustainability 

Sustainable energy sources
Target groups
12 students from the local 

12 partner school students aged 16-18.
Methodologies
Students were provided with primary materials and had to find solutions on how to build a portable water power station.  

The students took the role of teachers. 

During the project meetings, they discussed the laws of physics, rules and information about inventors. 

They set the tasks to be solved by applying the laws and theory.

Solving the tasks served as proof that they correctly grasped the theory.
Environments
Our school supports environmentally based activities, exploratory teaching methods and linking theory and practice.  

Students worked not only in class building the model of the water power station but also tested it outdoors on water courses and rivers. 

Publishing a Handbook of Physics presented at the conference for teachers and students of basic and secondary schools which is still used in teaching Physics.  
Teachers
The teachers' role was mentoring, coordinating and organizing project meetings.

The teachers of Physics from partner countries had a chance to compare teaching methodologies. 

Teachers of the German language - project coordinators- improved their organizational and digital skills and learned a lot about the partner country's history, culture and educational systems.
Impact
The participants learned teamwork, practised time management, presented the results of their work and honed the skill of logical argument and conclusion.  

Increasing students' interest in natural science in theory and practice.  

In the laboratory, students proved the possibilities of electrical energy production from sustainable sources. 

In practical testing, they could observe demonstrations of particular laws of Physics. 

Project participants gained confidence in foreign language communication. 
Reference

2017-1-SK01-KA219-035330

Project locations
Project category

Secondary education

Project year

2022
Stakeholders
Coordinators
Gymnázium Ľudovíta Štúra, Hronská 1467/3, 960 49 Zvolen
Address
Akademijos Ugnes Karvelis gimnazija in Kaunase
Address