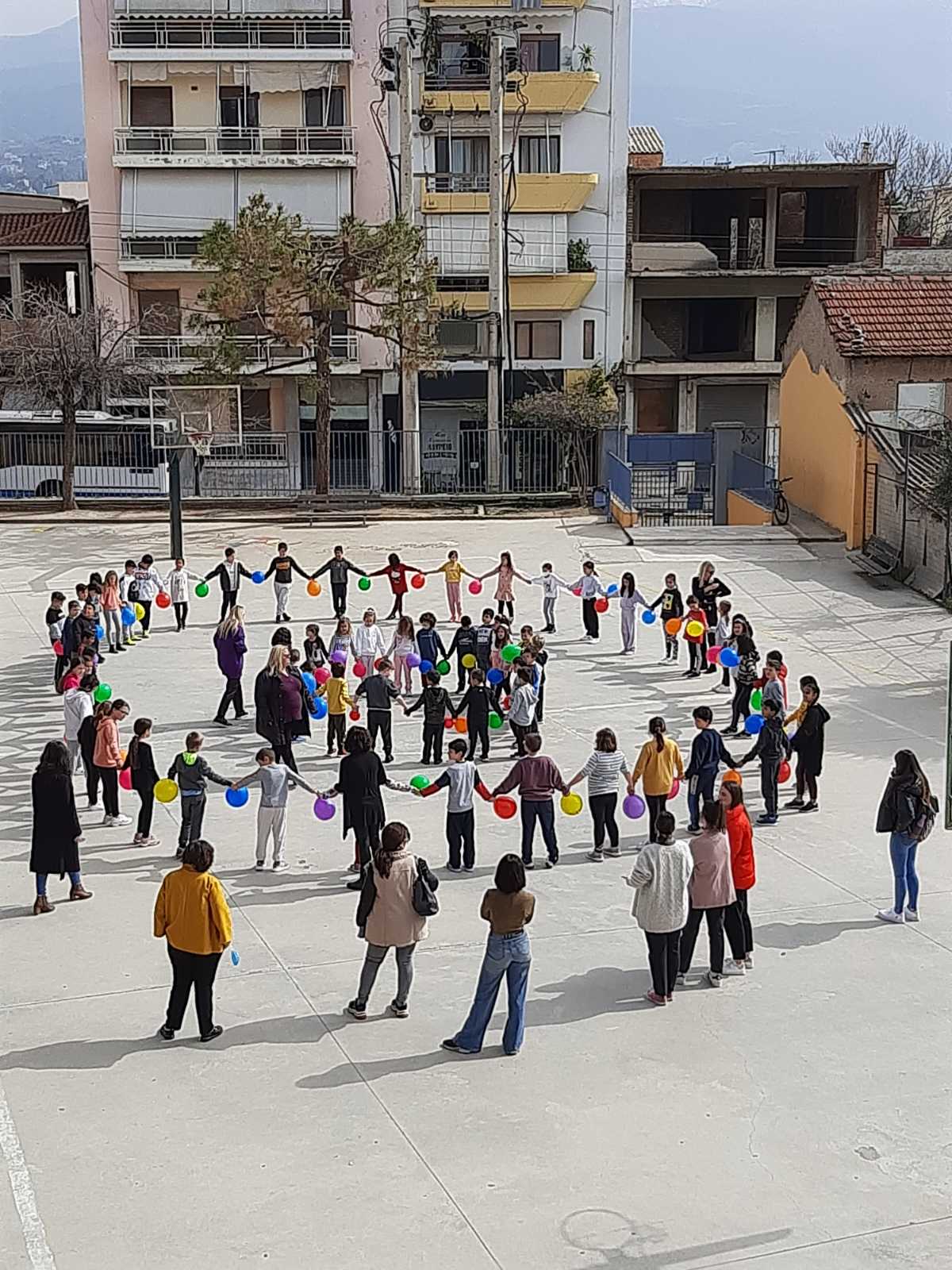 Topic(s) addressed
The project focused on three key aspects: establishing a secure and inclusive environment through innovative inclusion strategies; addressing early school drop-out rates among vulnerable students; and implementing effective crisis management and conflict resolution within a multicultural educational context.
Target group(s)
The project catered to 140 pupils, with specific focus on target groups such as the Roma community, those with migrant backgrounds and refugees. Around 20 educators were dedicated to supporting those groups.
Methodologies
Educators acquired 21st-century skills, using interdisciplinary, game-based, and digital approaches, along with interactive and collaborative activities. This fostered an inclusive and supportive learning environment where students felt motivated and engaged. Activities like a digital English journal, multicultural presentations, and diversity-focused events promoted student initiative, creativity, critical thinking, and intercultural awareness.
Innovation environment
Educators, enriched with innovative knowledge from their mobility experiences, rejuvenated our school. They introduced open diffusion days for colleagues, fostering cooperation and enthusiasm for diversity and equal opportunities. This led to improved student relations, greater engagement, and better academic performance. Collaborations with the Parent Association, Municipality (Department of Social Solidarity), and local schools flourished, receiving positive feedback and future collaboration inquiries within our local educational community.
Teachers' role
Teachers played a vital role in acquiring innovative conflict resolution strategies for multicultural classrooms and enhancing the integration of migrant and refugee students into the Greek education system. They also gained practical teaching skills, fostering an inclusive learning environment. Additionally, teachers engaged with European peers, sharing knowledge and experiences, and passing them on to colleagues in our school and neighbouring institutions.
Impact and output
Increased educator interest in European projects was evident in our school. They gained confidence in addressing multicultural classroom challenges, acquiring practical skills and competencies that improved teaching quality and inclusivity. Students became more motivated and actively engaged in their education. Interaction among students from diverse backgrounds fostered greater acceptance and achievement. Early school drop-out rates decreased. Our school's public image improved, leading to collaborations with local schools on joint projects and knowledge-sharing with colleagues from neighbouring institutions.
Video
Reference

2019-1-EL01-KA101-061764

Project locations
Project category

Primary education

Project year

2023
Stakeholders
Coordinators
13th Primary School of Patra
Address
Participants
Motivated Learning for Everyone
Address
Motivated Learning for Everyone
Address
Eruditus Language School
Address