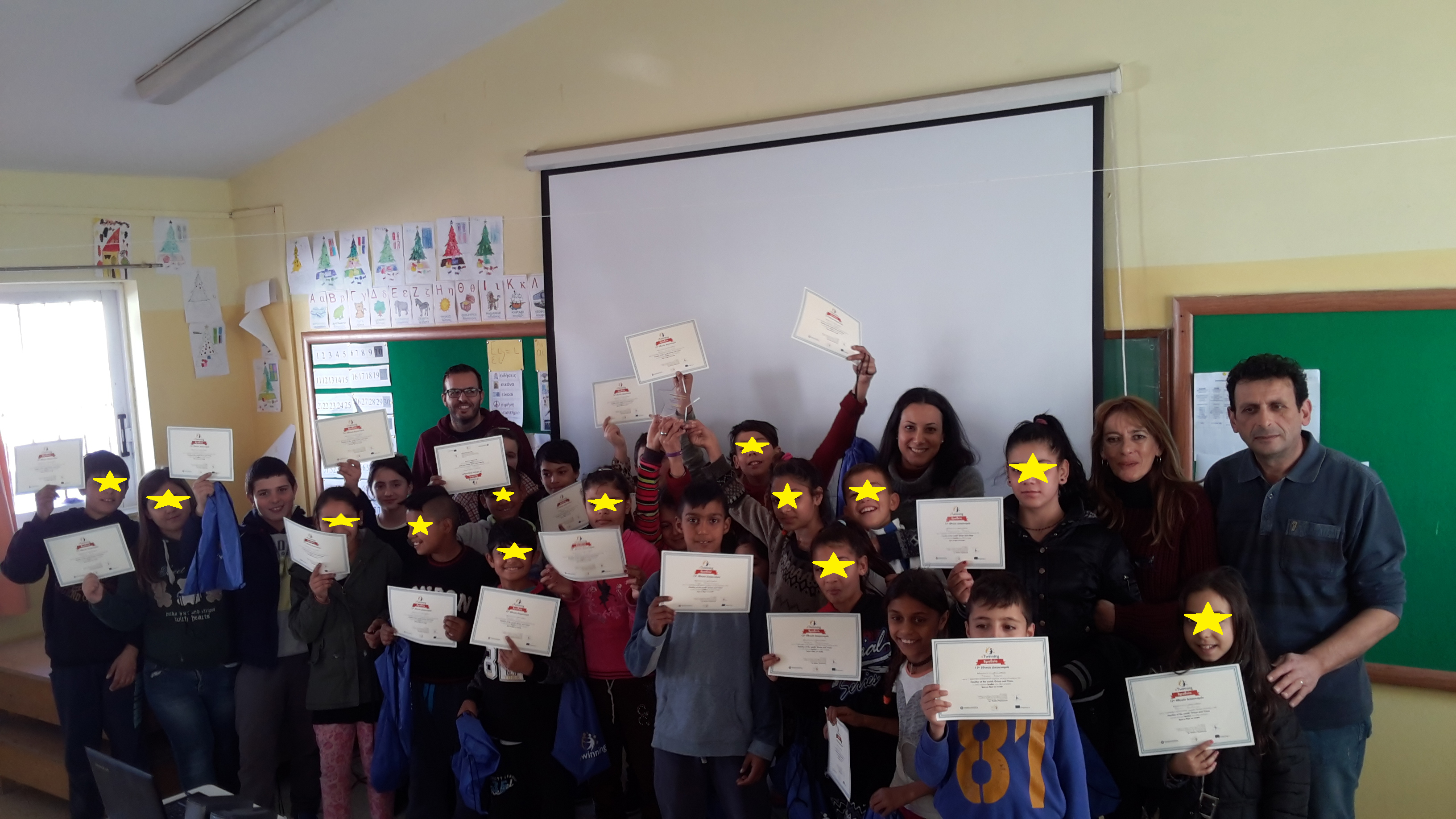 Topic(s) addressed
combating Early School Leaving

applying innovative teaching methods, especially differentiated instruction and collaborative learning to focus on pupils' specific needs

opening a window to Europe through European projects
Target groups
Roma pupils

Teachers, as mediators of change

The whole school, revamped to be more inclusive  
Methodologies
Examples of methodologies developed and shared during the project implementation:
Differentiated instruction 

collaborative learning 

gamification

using technology in the classroom 

eTwinning was used extensively for attending seminars and events, information sharing 
Environments
Support was provided to the teachers at every stage of the project including 

A whole school approach was applied during the project- training opportunities for the teachers (including teachers and headmasters in the entire district).

Space and time were allocated for teachers returning from abroad to share their knowledge and experiences with their colleagues.
Teachers
Through their participation in structured learning events abroad, teachers were able to evolve, develop new skills and share this knowledge with the whole school. 
More specifically, teachers: 
explored the topic of Inclusion 

prioritized and designed intervention strategies in order to support pupils 

made good use of ICT tools in education 

developed pupils' 21st-century skills through innovative teaching methods 

motivated, guided and evaluated pupils effectively in order to develop basic competencies and help them become active members of the school community 

developed their own personal and professional skills and boosted their self-esteem by promoting innovative teaching methods to satisfy the needs of our multicultural society.
Impact
Teachers acquired new knowledge and skills and boosted their self-esteem. 

The IT equipment in our school is used more efficiently. 

Pupils started enjoying the learning process and benefitted from the innovative, collaborative teaching techniques. 

Rapport with parents has improved thanks to the teachers' efforts. 

The local school communities also benefitted by breaking some long-lasting biases and improving collaboration.
Reference

2017-1-EL01-KA101-035530

Project locations
Project category

Primary education

Project year

2022
Stakeholders
Coordinators
7th Primary School of Aspropyrgos
Address