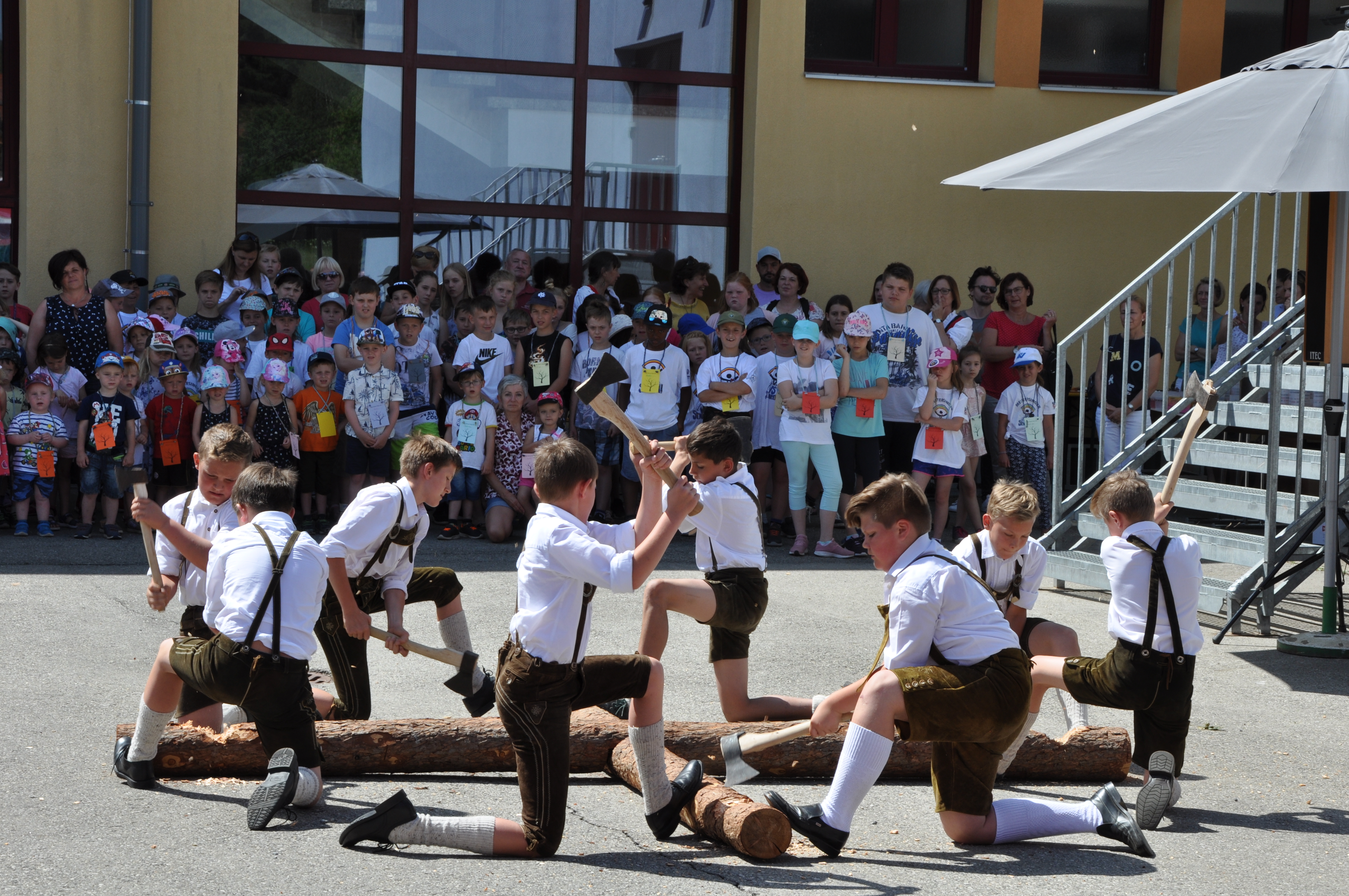 Topic(s) addressed
The project covered European cultural heritage, digital skill enhancement and exploring traditional songs, dances, and clothing. Additionally, the project focused on the observation of growth processes and bionics. There was also room for learning English and Slovenian and developing social skills.
Target group(s)
The activities around the project addressed a group of 57 pupils and five teachers.
Methodologies
The focus was on gaining practical skills with the extensive use of workshops. They were carried out outdoors on locations of great environmental or cultural value like Postojna stalactite cave and Forchtenstein Castle and covered various topics related to fauna and flora and landscape.
Innovation environment
Due to the general thematic scope of the project, most of the activities were taken outdoors. This way, natural locations became extended classrooms and allowed for creative development of learning content. The participants could observe growth processes as they happen in their natural environment and subsequently compare the results of their experiments with the partnering schools.
Teachers' role
The teachers not only expanded their professional and cultural horizons but on the heels of their own development they also became tutors for their peers. They happily engaged in teamwork that included a playful learning of the Slovenian language. In effect, the project activities contributed to raising the appreciation of the neighbours and recognising common historical roots.
Impact and output
The project brought added value by not only expanding greatly knowledge of fauna and flora in the Rogla Mountains and building new skill sets but also raising awareness of cultural heritage, the people and traditions of Slovenia. In detail, the participants gained knowledge about the construction and operation of hydroelectric power plants, went in more depth into bionics, conducted experiments and research and documented their findings by creating research maps and learning materials for further sharing.
Reference

2018-1-AT01-KA229-039227

Project locations
Project category

Primary education

Project year

2023
Stakeholders
Coordinators
VS St.Marein bei Neumarkt
Address
Participants
OS Lovrenc na Pohorju
Address