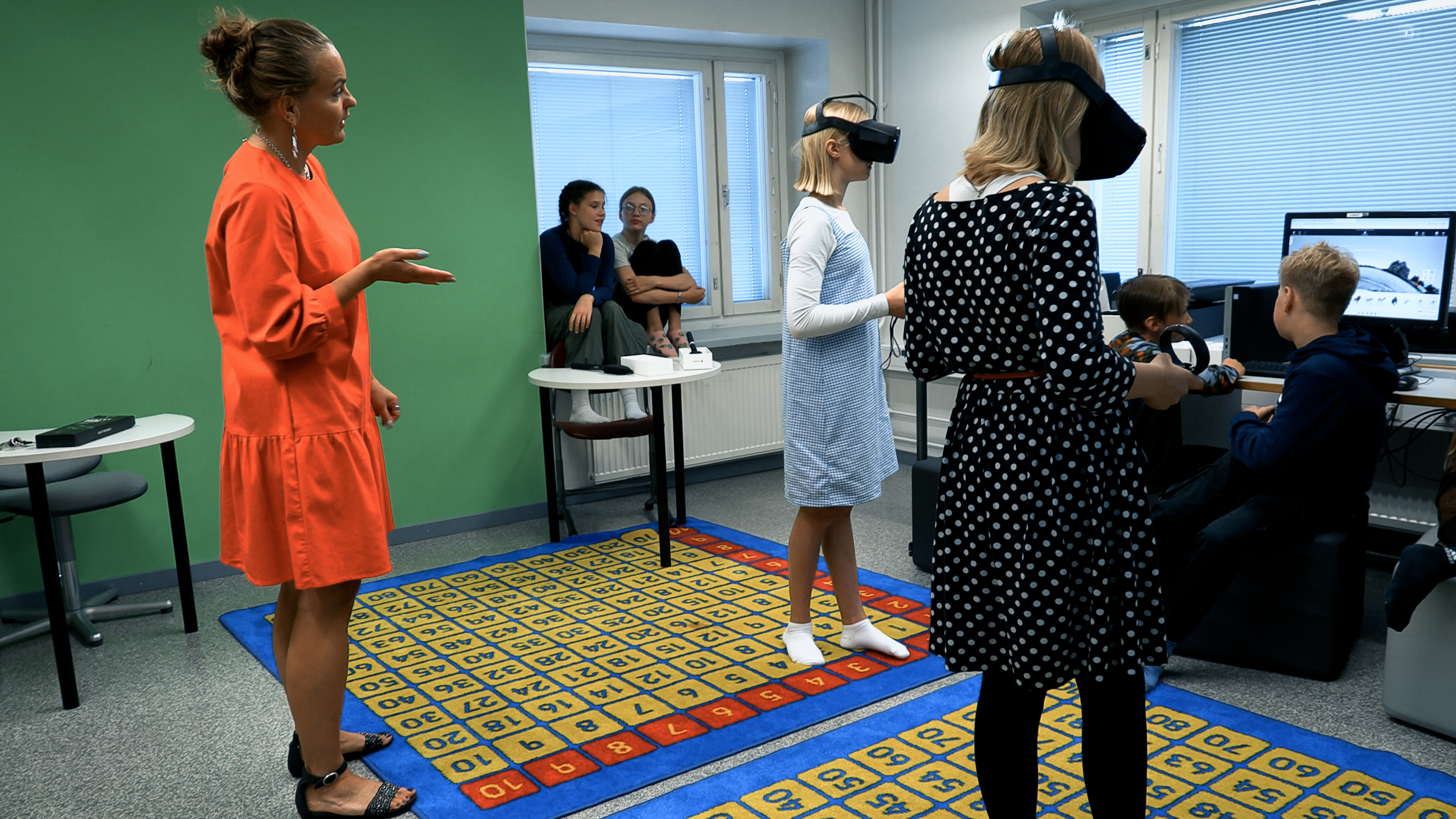 Topic(s) addressed
The project revolved around ICT, AI, robotics, coding and programming, and virtual reality. Soft topics comprised positive pedagogy and inclusion as well as transitive skills and global education.
Target group(s)
Our initiative was created for teaching staff, including interns, the students and their families. Indirectly it also regarded other schools in Finland and Europe.
Methodologies
We developed multidisciplinary learning modules and ICT-themed days for the whole school, as well as e-twinning projects with our new partners.
The students created virtual learning environments by using CoSpacesEdu applications and made virtual presentations of the school and its spaces with 360 cameras. They also built an open Escape Room in the school environment.
Innovation environment
Teachers adopted innovative teaching methods through training, leading to improved assessments and a more inclusive environment.
During the project, language skills, transversal competencies, and participation in European platforms grew. The new school principal recognized the value of international activities, enhancing pedagogical leadership.
Students thrived in an innovation-focused setting, gaining virtual technology skills and engaging in cross-disciplinary projects, fostering independent learning and creativity.
Teachers' role
Participating in courses supported the professional growth of teachers. They recognised the importance of the project which motivated them to expand their toolbox of teaching methods and practices. The cooperation with other European countries resulted in building networks that will prove effective in the future. Finally, the participating educators became the agents of innovation as they happily shared their skills carrying out training sessions for other teachers regionally and nationally.
Impact and output
The project brought together the whole school's community. With the help of the international coordinator the schools in the region gained invaluable information about internationalisation which won't be without benefit for their future. The educators' community was enriched with new knowledge and fresh ideas for teaching shared by the pedagogues participating in the project.
Video
Reference

2019-1-FI01-KA101-060351

Project locations
Project category

Primary education

Project year

2023
Stakeholders
Coordinators
Mutalan koulu (Mutala School)
Address
Participants
Alcashine Empowerment Center Lda
Address
ETI Executive Training Institute
Address