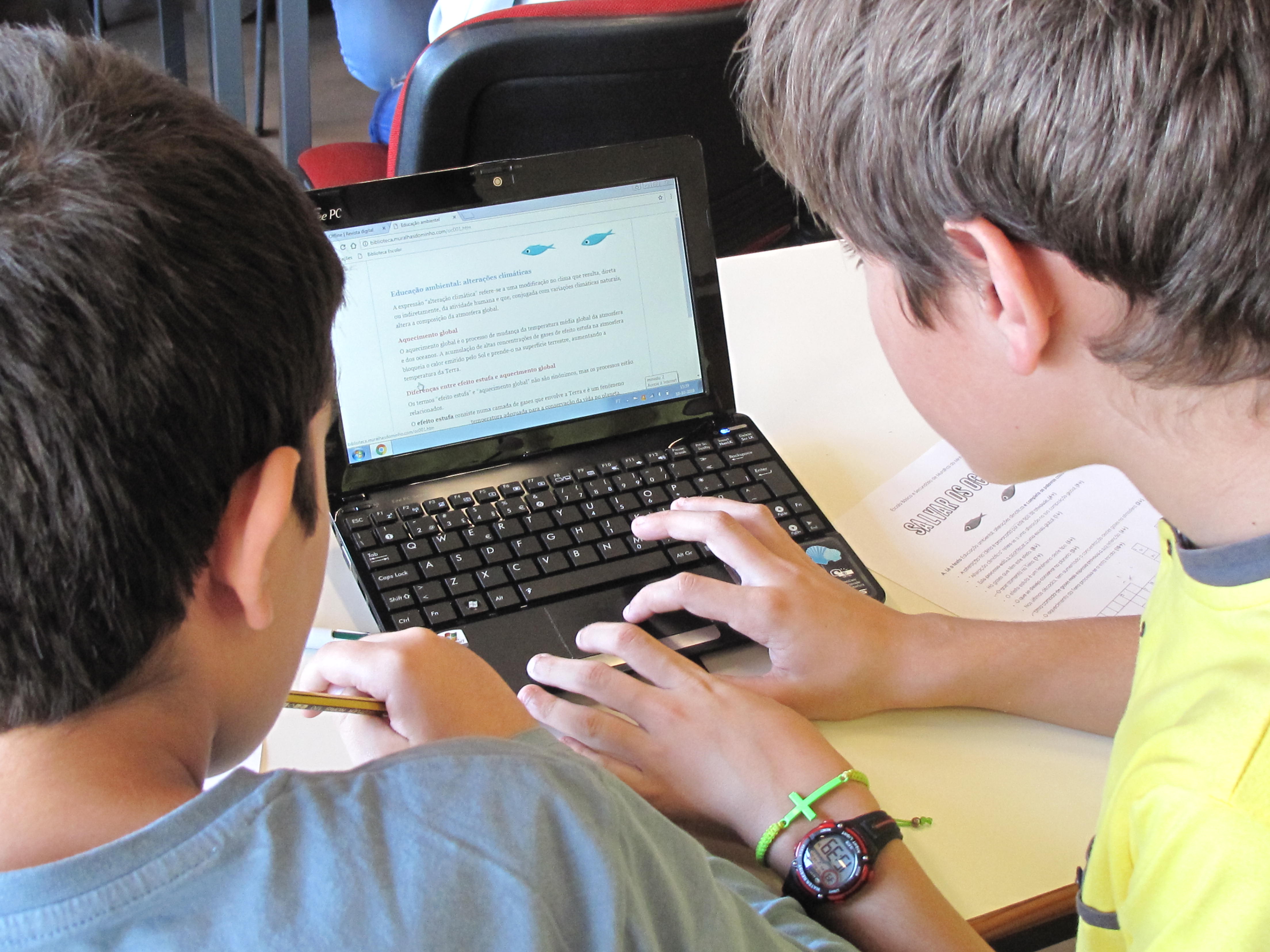 Topic(s) addressed
The topics addressed by this project included international cooperation, international relations, development cooperation; pedagogy and didactics; and, ICT – new apps for education – digital competences. The Agrupamento de Escolas de Muralhas do Minho, Valença, is a school cluster that integrates state schools of all learning stages under the municipality of Valença. The objectives of the project were to enhance professional and collaborative competences of teaching staff, in order to meet the individual needs of students and cope with mixed ability groups; promote tech integration into the classroom to encourage student-centred project-based learning; foster the use of online digital tools to manage collaborative work among teachers; and, provide a European dimension to learning and teaching by enhancing intercultural and communicative competences.
Target groups
The target group consisted of 12 Portuguese teachers, between 45 and 52 years of age, from basic and secondary education.
Methodologies
The teaching approaches that were implemented were innovative not only in the context of school clusters, but nationwide, through the increase of cooperative and collaborative work, the use of innovative teaching methodologies, the construction of an educational website, and diversified assessment instruments. Initially, the project's activities focused on collaborative work and included 2 training courses and a job shadowing exercise in Belgium that were aimed at experimental and contextual learning. This was followed by 2 training courses and a job shadowing activity in Latvia. Although teaching during a pandemic was not easy, students and teachers both became gradually more confident in their capacity to learn and evolve. The project contributed to a change in work dynamics that focused on collaborative work as a strategy to meet new challenges. Students became more engaged, and they also began to take more control over their own learning.
Young people's perceptions of Europe in a time of change
Opinion: And now what, Earth? The Post-Corona World
Environments
The increased confidence in teachers' use of ICT was essential to the implementation of online/digital education. Within the context of the school cluster, digital learning technologies supported actions aimed at helping the school achieve its improvement plan, mission, and vision for quality education. Schools developed literacy-based initiatives within the local community and participated in national programmes that integrated the use of digital technologies.
Teachers
Teachers involved in the project became major influencers when it came to the use of digital teaching methodologies, and they also promoted and developed a number of actions aimed at the formation and enhancement of staff digital competence.
Impact
The impact of the innovative teaching processes implemented through this project may be seen both at the organisational level (through the introduction of changes to educational resource management), as well as in the "spill-over effect" to other non-participant teachers in the cluster. Networking and sharing are an ongoing part of the school's strategy to raise its standards and forms an important part of the school's improvement plan. Teachers shared their knowledge through formal meetings, webinars, workshops, and online articles, with the local Teacher Training Centre ensuring the appropriate visibility and dissemination of results: Tips for teachers: How to maintain a strong sense of community in an online classroom; Collaborative work. The Glossary of Education Terms is a comprehensive online resource that describes used school-improvement terms, concepts, and strategies for teachers, parents, and community members. Opportunities for students to work in meaningful and collaborative ways were key to building an undivided culture – one that was not based on an "us and them" mentality but instead a "we" dynamic. Furthermore, students used a variety of tools to complete assignments and create projects that showed a deep understanding of content, with the eTwinning Project "Reporter@s por el medio ambiente" having been awarded with the eTwinning National Prize 2020 in the category of Environmental Education. The effective integration of tech changed the classroom dynamics, and encouraged student-centred project-based learning. The use of technology enhanced the ability for timely and meaningful feedback and assessment; also, the development of a short quiz or open-ended response questions using an online application enabled teachers to obtain and provide quick and easy feedback. School staff set expectations for online conduct, the use of information, and of how to stay safe when using digital tools, with digital citizenship taught on a regular basis through a collection of articles, videos, and other resources on internet safety, cyber-bullying, digital responsibility, and media and digital literacy. Teachers began to seek out online professional-development opportunities so as to connect with other educators who were exploring similar challenges and who were in search of solutions. Lastly, during the project's lifecycle, the school applied for a grant that was provided by the National School Libraries Network to fund "The Present is Digital" – a project that promoted high quality online reading and learning opportunities for all.
Reference

2018-1-PT01-KA101-047158

Project locations
Project category

Secondary education

Project year

2021
Stakeholders
Participants
Bernardusscholen 2
Address
Jelgavas Valsts ģimnāzija
Address