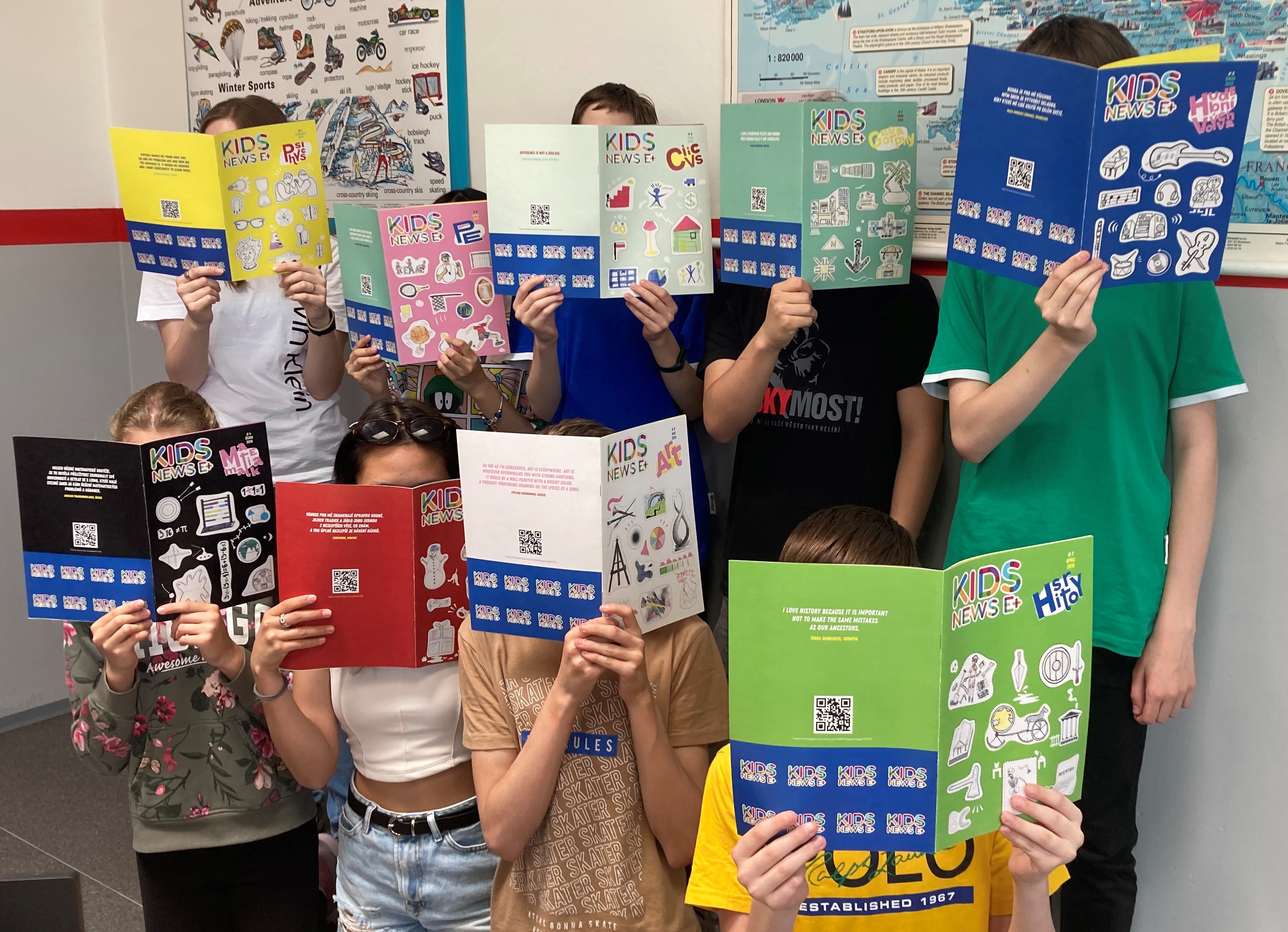 Topic(s) addressed
8 subjects

foreign languages

new teaching methods

increasing the motivation of pupils

cross-curricular cooperation
Methodologies
Creating a magazine that presented 8 subjects. 

Using common media instruments- an editorial board, editors, proofreaders, graphic designers. 

Implementing such methods as planning, meetings and revisions

Pupils tried out editorial work. A professional graphic designer demonstrated the secrets of his craft and helped them understand how the final form of the magazine is created.

Students worked in international teams.
Environments
Sharing ideas and work, carrying out discussions and forums on eTwinnig

Pupils commented on their ideas and solved problems. 

The magazine had both its printed and digital forms accessible to all project participants.

Pupils also got to know each other in flipped classes preparing instructional videos for others. 

They learnt about partner countries in Mystery Skype.
Teachers
A new partnership-based approach to teaching 

Many methods were changed and new relationships were established.
Impact
Working on the project strengthened the relationship between the pupils and the teachers. 

The "play" in the professional newsroom gave the students an idea about working outside the school environment, opened their creativity, fostered their communication skills and taught them teamwork.

Stimulated interest in learning English

Teachers from different countries drew inspiration from each other.
Reference

2017-1-CZ01-KA219-035404_1

Project locations
Project category

Secondary education

Project year

2022
Stakeholders
Coordinators
Osnovna skola Strahoninec
Address
Oberschule Westercelle
Address
4.A.E. SYGXRONA EKPAIDEFTIRIA TRIKALON - ATHINA
Address