Topic(s) addressed
The topics addressed in this project were: 
Inclusion and learning together 

New innovative educational methods 

Combating failure in education
Target groups
150 pupils with integration difficulties (exclusion) in primary education, mainly aged 9 to 12. 
Methodologies
All pupils encountering difficulties at school (mainly integration issues) could choose the activity they wanted to participate in according to their talents. 

All activities were extracurricular (board games, photography, wall painting, theatre)

They were realized on the school premises but mainly outside the classroom and the usual learning time frame: during lunchtime, on the playground. 

The kids struggling with rejection gained self-confidence and self-worth; they found their place within their classroom.  

The other pupils learned to include everyone in their daily activities appreciating diversity and everyone's capacity for contribution.
Environments
Teachers decided to use all available spaces and time slots for this project: playground, lunchtime, leisure time. 

The entire school was involved in the project. 

The parents were also brought on board and one of the direct impacts is parents' stronger involvement in their children's life at school. 

A good collaboration of the entire school was essential to carry out the 14 activities, 3 weeks long each. 

Local authorities were also involved during the partners' visits
Teachers
There was a big involvement from the teachers' community showing notably in committing the hours out of the classroom. 

This collaborative work and the introduction of unconventional activities allowed teachers to discover affinities with some specific fields which will be useful for future projects.
Impact
The most significant results of the project are:
Better integration of excluded pupils in the school. Administrators, teachers and parents saw that those children were happier; pupils gained self-confidence and self-esteem, and they felt included in their school community. 

The other pupils learned to respect each other and to include everybody in their work and games. Many students without integration difficulties learn empathy for those targeted by the project. 

The most successful activities continue to be carried out in the school until this day: board games during lunch time or detective games at the beginning of each Erasmus+ project. 

Better collaboration between the school and the parents is another direct result of this project.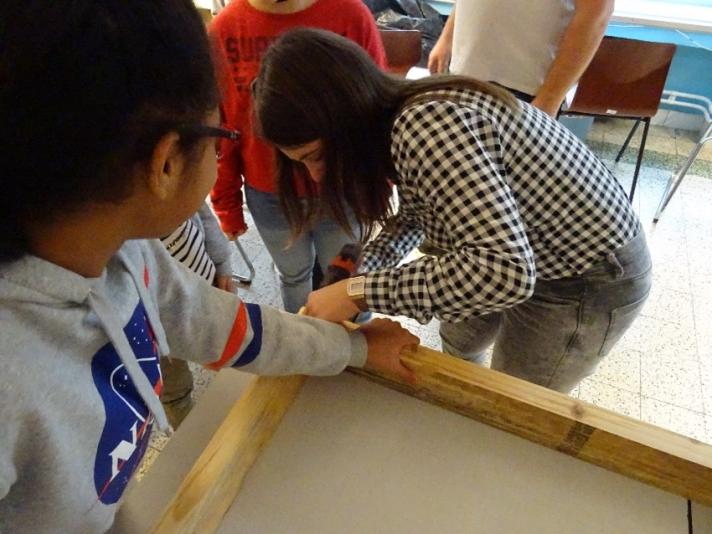 Reference

2017-1-BE01-KA201-024760

Project locations
Project category

Primary education

Project year

2022
Stakeholders
Coordinators
"St. Kliment Ohridski" Primary school- Bitola
Address
Istituto Comprensivo "Don A. De Caro" Fisciano-Lancusi
Address
Osnovno Uchilishte Professor Ivan Batakliev
Address
Diyarbakirli Ekrem Ergun Ilkokulu
Address