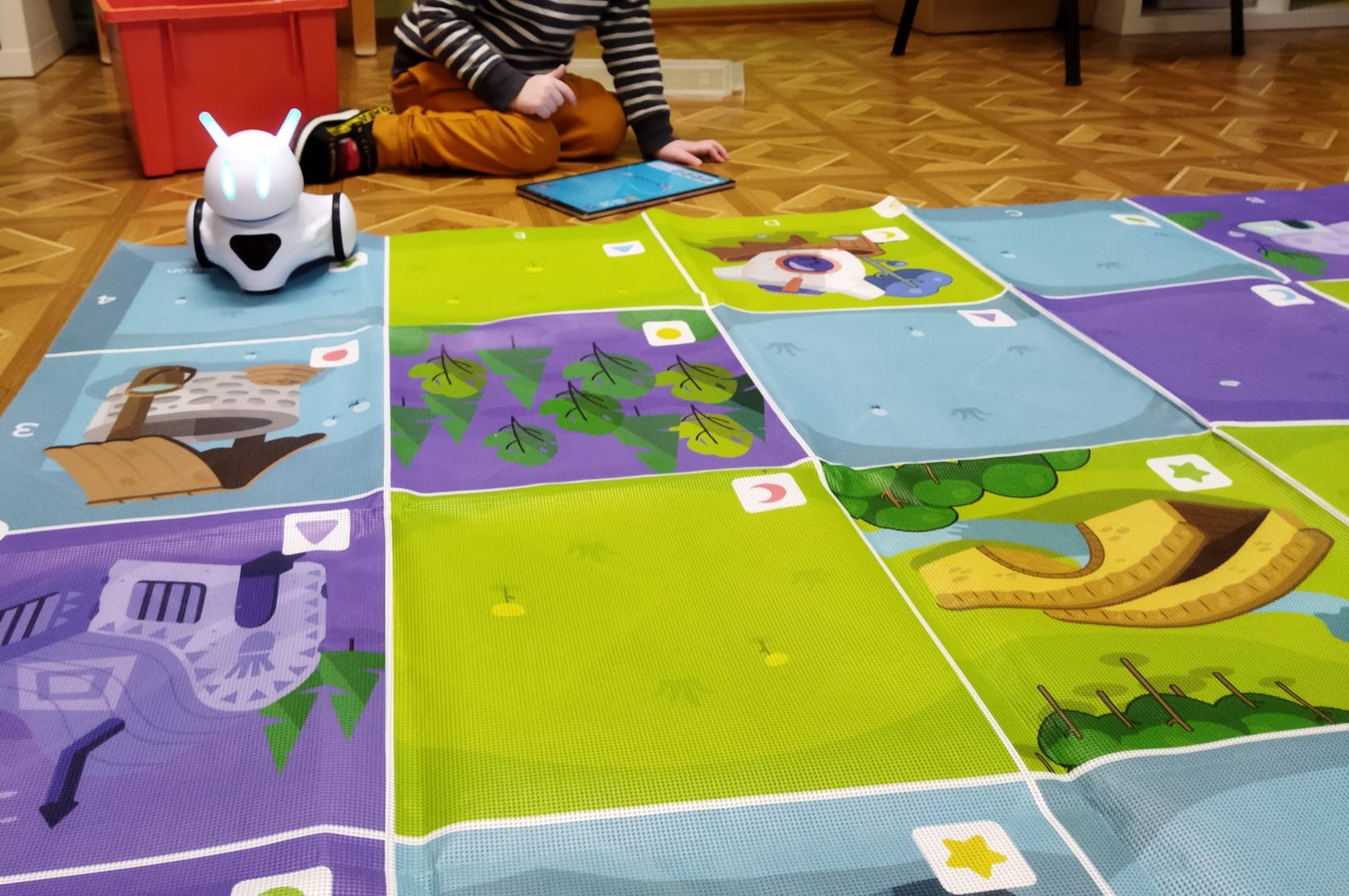 Topic(s) addressed
The project addressed various topics including STEAM education, introducing robotics and coding, exploring web apps and digital storytelling, and implementing gamification through technology.
Target group(s)
The participants were eight preschool teachers with the objective to enhance their expertise in the realm of technology.
Methodologies
The project enabled teachers to gain knowledge and skills in robotics, digital storytelling, gamification, and virtual reality through formal courses and informal exchanges with colleagues from different countries. This inclusive initiative accommodated teachers with varying English proficiency levels and equipped them with the ability to use translator apps.
Innovation environment
Through this project, the preschool has embraced innovation to provide top-notch education for children. They've integrated robots, tablets, and interactive whiteboards, utilising these technologies both indoors and outdoors for enhanced learning experiences, including nature-related apps. Innovative communication and documentation methods have reduced paper usage. The project has fostered a culture of learning and knowledge sharing among teachers.
Teachers' role
Teachers took a lead role in exploring innovative instructional strategies and integrating technology to engage children. They enhanced their competencies in child development, interactive tools, digital storytelling, and safe tech use through professional development. This knowledge transfer extended to Aizkraukle parish preschools via Zoom meetings focused on Erasmus+ and early education technology. Teachers and children collaborated on tech experiments, with children actively assisting teachers in coding, robot-building, and tablet app usage.
Impact and output
Teachers learned to embrace technology for education rather than just entertainment, with a focus on guiding children's natural interest. The project's inclusivity involved teachers of varying English proficiency and ages, fostering active technology use in the school. Teachers shared their knowledge with parents and other preschools, leading to collaborative projects, like helping another preschool in Ķekava municipality write a proposal. This reflects their ongoing dedication to developing technology skills.
Video
Reference

2021-2-LV01-KA122-SCH-000041890

Project locations
Project category

Early childhood education and care

Project year

2023
Stakeholders
Coordinators
Skrīveru pirmsskolas izglītības iestāde "Sprīdītis"
Address
Participants
Asociaon Plus Project
Address
ITC International TEFL Certificate s.r.o.
Address
ITCS Information Technology Training & Consulting Services Ltd
Address