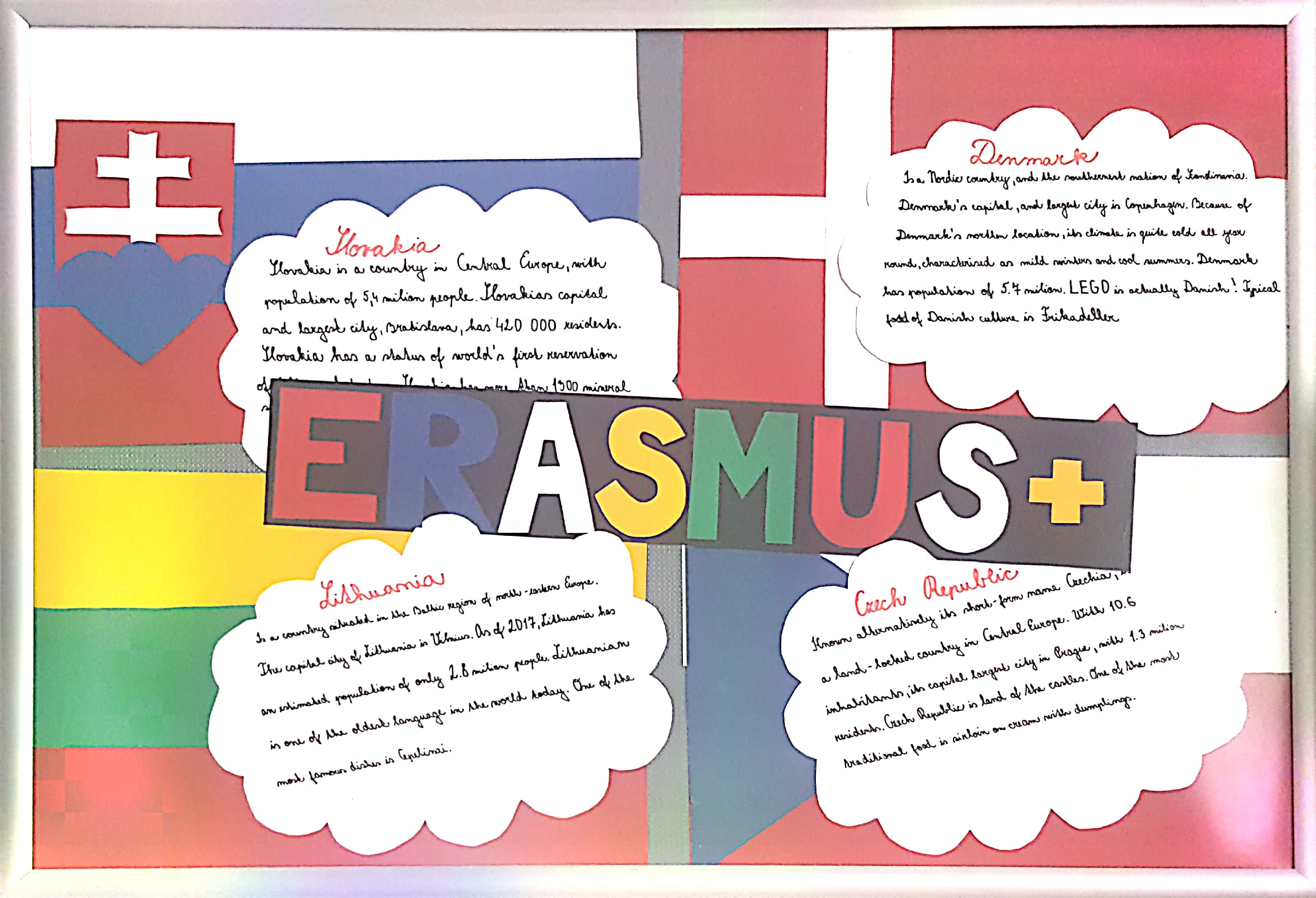 Topic(s) addressed
The project effectively tackled essential topics, including digital competences, international cooperation, and quality improvement measures, all contributing to our ongoing progress.
Target group(s)
The groups of students 15-16 years old and the teachers were directly involved in the project.
Methodologies
The project aimed to create multidisciplinary learning experiences involving teachers and students across at least four subjects. Each partner school selected traditional and innovative teaching methods to enhance key competencies, combining classroom instruction with outdoor activities and site visits related to their lessons. The eTwinning platform facilitated communication and resource sharing.
Innovation environment
Throughout the project, teachers and students exchanged experiences and utilized various Google apps, including Disk, Google Earth, Google Classroom, Google Docs, Videoeditor, Clarisketch, Quizlet, App Inventor, and GYMP 2. This project focused on open-source software and resulted in a methodology brochure and the LTL Slovakia app, offering diverse lesson formats, assessing traditional teaching methods, and introducing innovative approaches.
Teachers' role
Teachers actively exchanged diverse educational experiences, including traditional and innovative methods like teamwork, outdoor learning, storytelling, gamification, project-based learning, and more. They also collaborated on open educational materials, enhancing digital competencies for teachers and students, increasing motivation and self-confidence.
Impact and output
The students explored diverse cultures, school systems, and nature, nurturing new friendships throughout their journey. IT students garnered valuable experience by utilizing computers and mobile phones for educational purposes, enhancing their versatility and key competencies. This experience may serve as inspiration for some to pursue a teaching career in the future.
Video
Reference

2018-1-SK01-KA229-046401

Project locations
Project category

Secondary education

Project year

2023
Stakeholders
Coordinators
Participants
Gladsaxe Gymnasium, Copenhagen
Address
Kaunas A.Pushkin gimnazium, Kaunas
Address
Gymnazium U Libenskeho zamku 1, Praha 8
Address