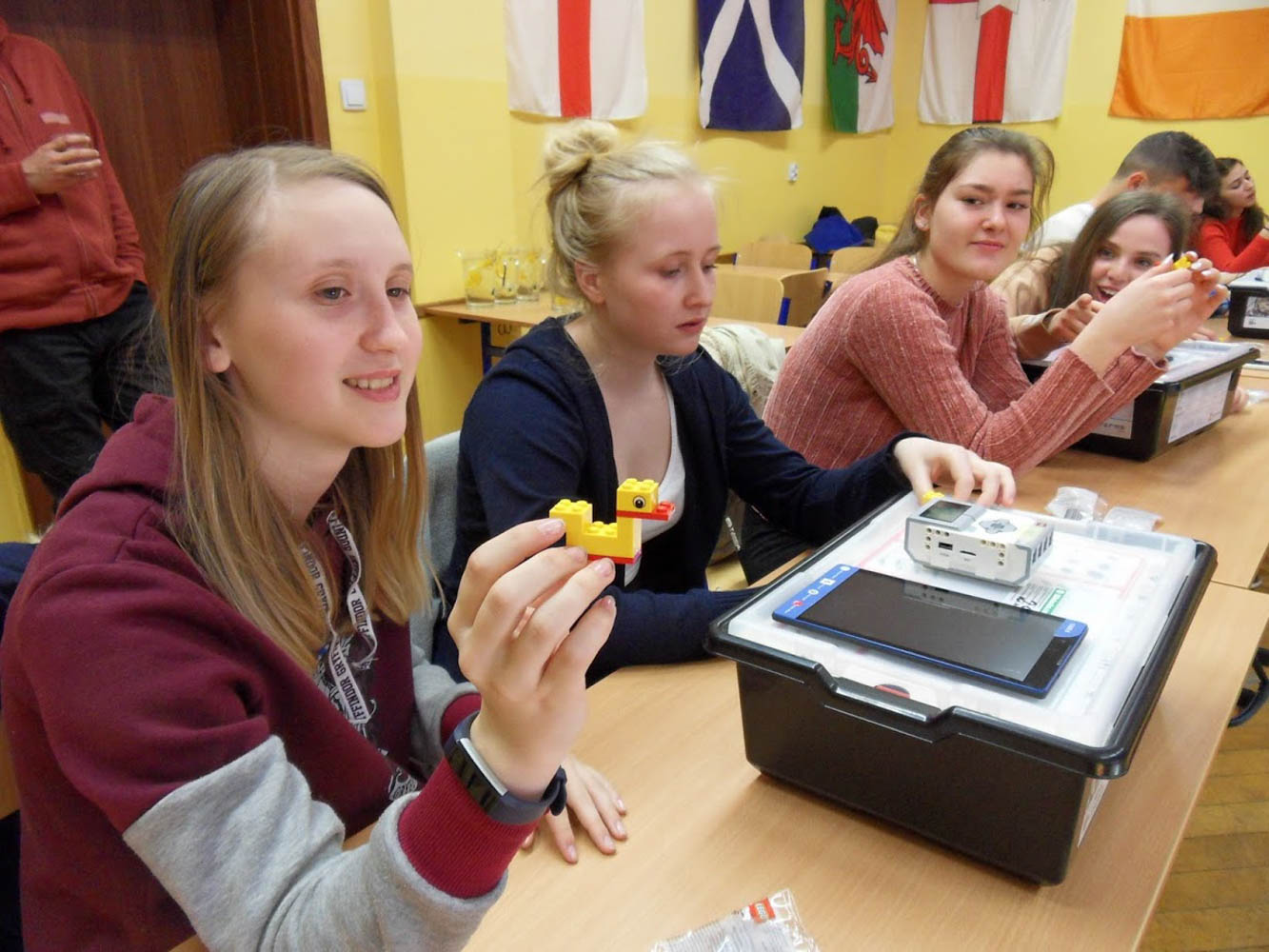 Topic(s) addressed
The project covered the following topics: digital skills in relation to mobile app development, language and communication competencies as well as intercultural meetings.
Target group(s)
The project's focus is on students and teachers within vocational schools. The primary objective is to enhance students' digital skills by immersing them in mobile app development. Concurrently, the project aims to equip teachers with comprehensive lesson plans for effective instruction.
Methodologies
The project utilized diverse methodologies across technical subjects, language learning, geography, and social competence. Formal approaches included programming mobile apps in ICT and foreign language lessons, as well as geography classes. Non-formal methods involved practical communication with partners during multicultural meetings, workshops in mixed nationality groups, and hands-on learning via student-created mobile apps. The project was committed to inclusive education, integrating students of varying abilities.
Innovation environment
Workshops supported technical knowledge transfer, while multinational groups encouraged creative app development. Accessible tools like computers enriched learning, extending to real-world app usage. Language skills were applied in presentations and partner communication. Collaboration between engineers, ICT, and language teachers enhanced project activities.
Teachers' role
ICT teachers facilitated students with essential mobile app programming skills, nurturing their creative concepts and guiding the application of knowledge in practical scenarios. Language instructors equipped students with presentation skills, group communication proficiency, workshop engagement, project result documentation, and feedback writing abilities. Geography educators prepared students for international project meetings through cultural insights. Collaboration among project school teachers spanned application preparation, meeting coordination, website creation, project documentation, and national dissemination efforts.
Impact and output
Participants learned mobile app development, translating into practical use in their daily lives. They gained a deep appreciation for foreign languages as essential tools in multinational communication. The project instilled cultural understanding, fostering tolerance and solidarity, enabling students to embrace diverse ways of life. Spreading the project's influence was achieved through open day presentations, school magazine reports, newspaper coverage, and comprehensive publication of project outcomes on both the project and school websites.
Video
Reference

2018-1-AT01-KA229-039194

Project locations
Project category

VET schools

Project year

2023
Stakeholders
Coordinators
HTL Mössingerstraße
Address
Participants
Majal Blanco S. Coop. Santomera
Address
Liceum Ogolnoksztalcace, Nova Sol
Address
Sultangazi Mesleki ve Teknik Lisesi, Istanbul
Address