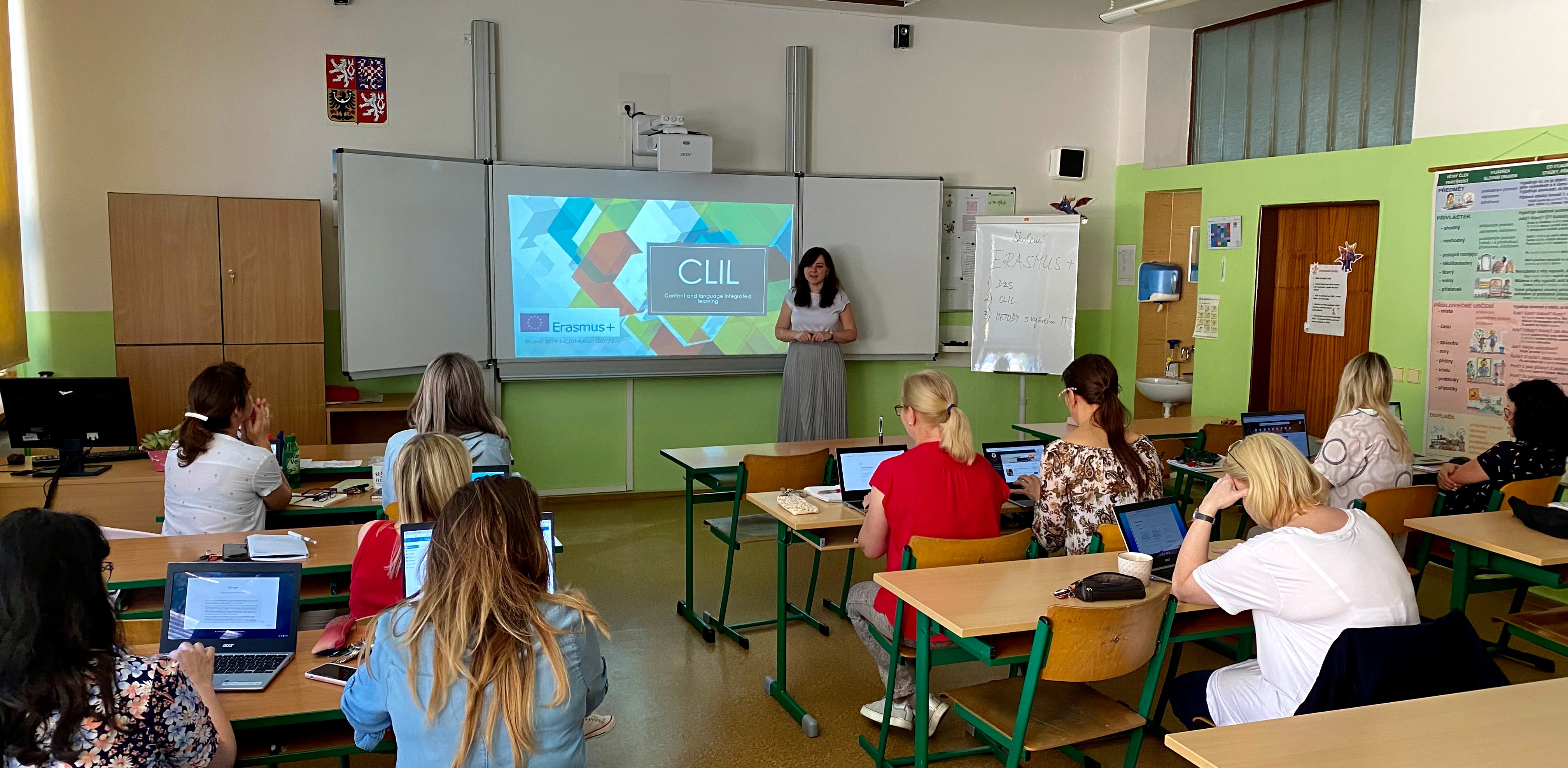 Topic(s) addressed
This project successfully tackled subjects like innovation, technology and informatics.
Target group(s)
The project was conceived with school teachers and students in mind.
Methodologies
As part of the entire project, teachers got to know and subsequently implemented new teaching methods, language games, study platforms and applications, especially Genially, Nearpod, Jeopardylab and others. The most successful findings were presented to colleagues at the school and to pedagogues from other institutions. The final product of the entire project was the Interactive Guide to Ireland. It was prepared in modern programs and applications that offer students a wide range of opportunities to learn and practice their language and digital competencies, while they are linked in multidisciplinary tasks.
Innovation environment
We employed the school's available spaces to the utmost using corridors, special classrooms, atriums and vestibules, or school grounds to expand the classroom space. The school have also successfully innovated virtual and digital environments for students. Thanks to the implementation of the project, the teachers also increased their digital competencies and were able to creatively use the acquired ICT tools.
Teachers' role
By implementing the project, we wanted to re-motivate pedagogues to continue their education and gain knowledge within the framework of new trends in foreign language teaching IT and thus to get closer to modern European trends in teaching. Currently, teachers cooperate with each other in the creation of CLIL materials, some classes are even conducted in tandem, precisely for the reason of mutual enrichment.
Impact and output
All teachers mastered communicating in English which enabled them to work at the European level. The selected English teachers improved the key competencies and skills necessary to teach a professional subject using the CLIL method, and this also led to their professional development. The teachers' stay in Ireland led to the creation of an interactive guide for pupils. Furthermore, the course participants organised training for other Břeclav elementary schools and disseminated the results of good practice, thereby increasing their school's prestige in the region and consolidating its good name.
Reference

2019-1-CZ01-KA101-060772

Project locations
Project category

Primary education

Project year

2023
Stakeholders
Coordinators
Zakladni skola Breclav
Address
Participants
Centre of English Language Studies Limited
Address
Teacher Academy Ireland Limited
Address