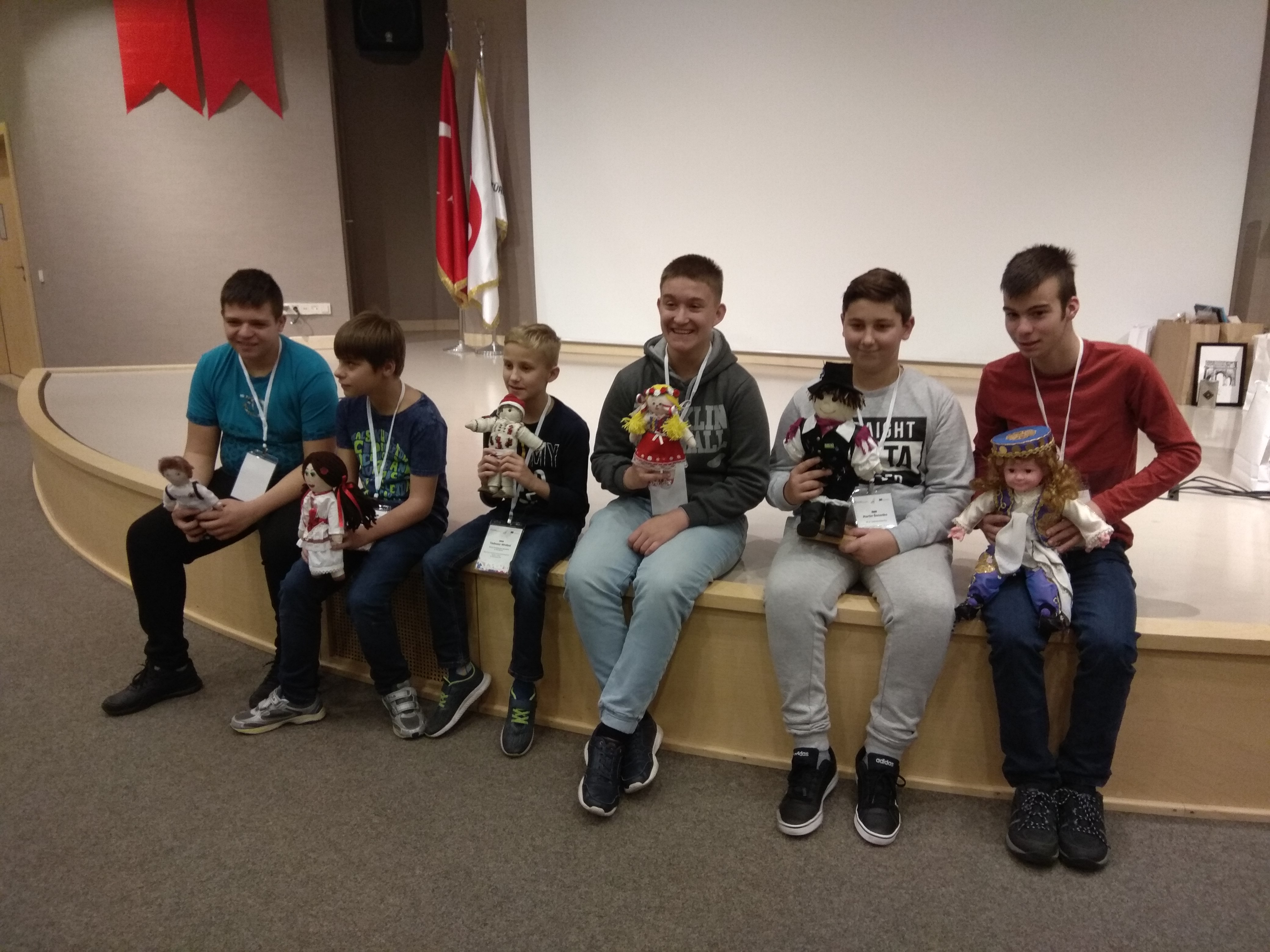 Topic(s) addressed
Empowering children with special needs 

Strengthening teachers' competencies 

Learning Together
Target groups
150 participants:
Teachers and professional staff

Children with special needs
Methodologies
The project brought together professionals of different pedagogical profiles making it a multidisciplinary endeavour.

The multicultural dimension as a significant characteristic of the project. 

Applying methods that produced the output in line with the project proposal:

creating the Memory Book, Brain Gym e-book, the Book of Best Practices

A/V materials and reports presented at Erasmus Open Door days

Using a variety of digital tools: blog, Twinspace, Padlet and Media. 

Giving the utmost importance to inclusion, participation and cooperation.
Environments
The supportive role of the local community 

Sustainable use of available resources 

Fieldwork in the area of special needs education 

Creative use of learning spaces 

Schools recognised as enablers of innovation 

Cooperation with the broader local environment and strengthening the inclusive community profile
Teachers
The project was a guideline for teachers for upskilling and upgrading school activities.

Teachers introduced innovations in some of the materials and shared innovative ideas. 

They showed a high level of motivation and resolve in overcoming obstacles. 

They demonstrated an open mind in sharing their knowledge with peers.
Impact
Project results impacted the school staff, participating organizations, students' families and the local community. 

Some of the good practices were integrated into the curriculum 

The produced materials, documents, and A/V media are available through the open licence, and applicable in future projects. 

The results of the project are suitable also for other contexts.
Reference

2018-1-SI01-KA229-047001

Project locations
Project category

Primary education

Project year

2022
Stakeholders
Coordinators
Osnovna šola dr. Ljudevita Pivka
Address
Elementary School Oton Iveković
Address
Istituto Comprensivo Giuliano Giorgi
Address
Special Primary School no.40
Address
TSCV Metin Sabanci CP Egitim ve Arastirma Enstitusu Iktisadi Isletmesi
Address
Agrupamento de Escolas de Aver-o-Mar, Póvoa de Varzim
Address