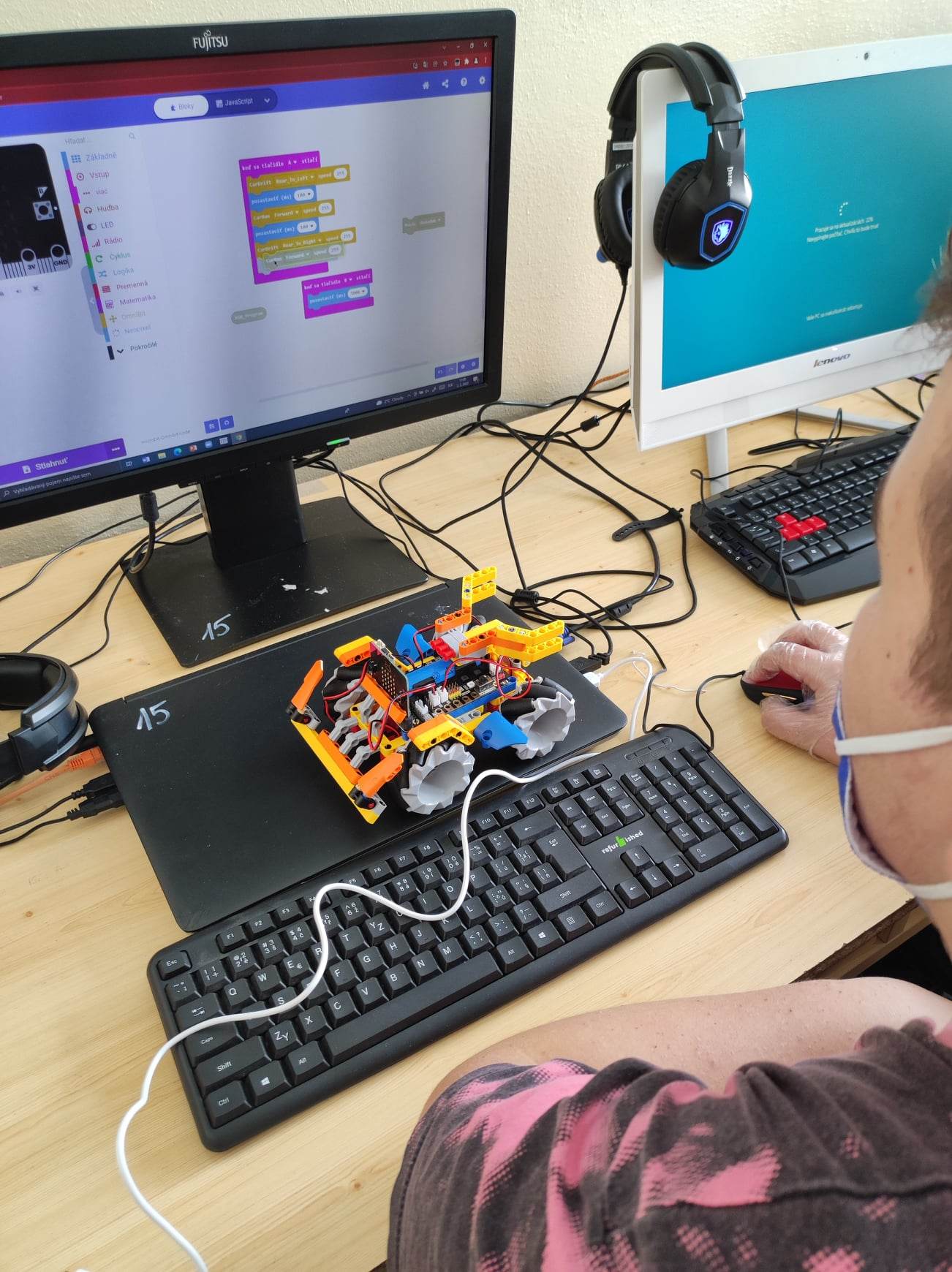 Topic(s) addressed
The project's goal was to boost digital skills for students and teachers, promoting innovative teaching methodologies and secure ICT use.
Target group(s)
The participants consisted of 350 pupils and their parents as well as 24 teachers. There we also partakers from other schools and international projects.
Methodologies
Our school expanded its curriculum to include algorithmization and new programming, enhancing critical thinking, spatial skills, math, ICT abilities, fine motor skills, and concentration. We emphasized experiential learning and cross-curricular connections, promoting ICT skill development in both regular and extracurricular activities. Our innovative approach extended to internal and international eTwinning projects, addressing themes like cyberbullying and internet safety, while fostering mutual education between teachers and students, making pupils active contributors to the learning process.
Innovation environment
We used innovative education methods that enhance critical thinking, language proficiency, and ICT skills. We prioritized individualized learning, inclusivity, and experiential learning with the support of modern technology and non-traditional classrooms. Our aim was to create a trusting, family-like environment, promoting international partnerships through platforms like eTwinning and the Erasmus+ programme.
Teachers' role
By integrating knowledge from EU-supported projects, our teachers created an innovative educational environment. They introduced fresh topics into the curriculum, making learning engaging. Investment in ICT has enhanced education. These innovations shaped graduates' skills. Our project-involved teachers mentor colleagues, empowering them. These skills enabled participation in international projects, enriching education.
Impact and output
EU-supported projects have revolutionized our school. Teachers now employ innovative methods, making learning more engaging. Students gain ICT skills, social network awareness, and actively participate in projects. Teachers have grown professionally, mentoring colleagues, and our organization benefits from enhanced expertise and modernized processes, boosting competitiveness and achieving European school status.
Video
Reference

2020-1-SK01-KA101-078104

Project locations
Project category

Primary education

Project year

2023
Stakeholders
Coordinators
Základná škola s materskou školou
Address
Participants