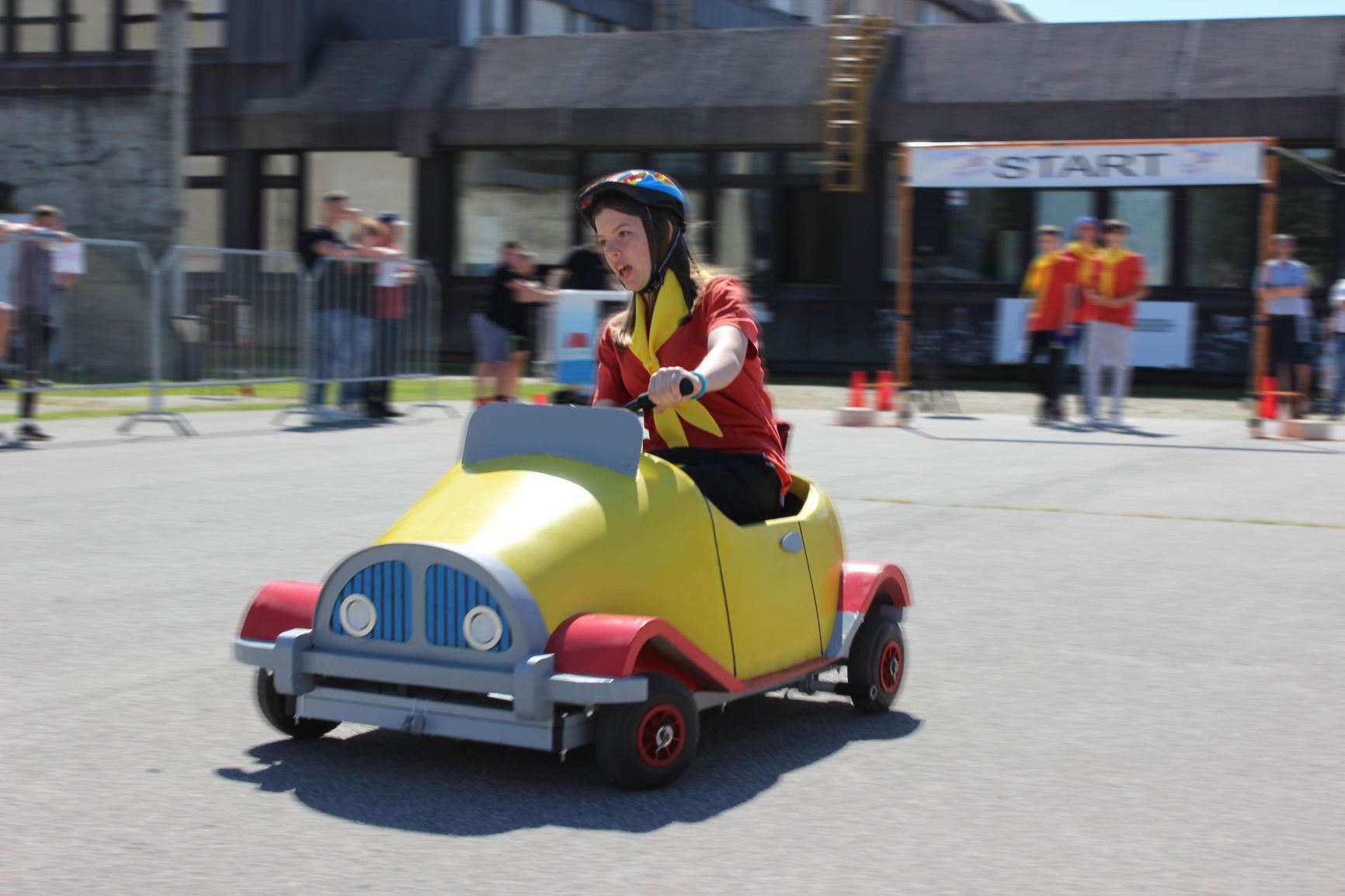 Topic(s) addressed
The key topics tackled by the project included environment and climate change, addressing skill gaps and aligning with labour market demands as well as energy sustainability and resource management.
Target group(s)
The project involved primary school pupils form seven different schools and vocational students from the coordinating school.
Methodologies
Each school implemented a project-based learning approach, integrating subjects like technology, electric power, and robotics. This approach fostered students' interest in technical professions and teamwork skills.
Inclusivity was addressed through collaboration with a partner school specializing in meeting the needs of students with disabilities. A competition showcased innovation and brought together students from different primary schools, fostering cooperation.
Innovation environment
The project exemplifies a successful integration of learning spaces and technology, spanning classrooms, school workshops, and more. To streamline project activities, students designed a mobile app, reducing the reliance on printed materials. Collaboration among multiple schools and teachers from various subjects promoted teamwork, professional development, and the exchange of best practices. This collective endeavour not only improved project outcomes but also cultivated an engaging learning environment.
Teachers' role
Teachers played a vital role in the project, acting as facilitators for learning and production. Their enthusiasm positively influenced student motivation and introduced them to innovative teaching methods. The collaborative experience with teachers from other schools was a unique opportunity that enhanced their knowledge and skills.
Impact and output
The project significantly contributed to the promotion of vocational education and training (VET). The coordinating school saw a notable 25% increase in enrolment, partially attributable to the project's impact. Students involved gained knowledge in energy, technology, sustainable environments, and robotics. They also acquired skills in mobile app development. Even disadvantaged groups displayed heightened interest in VET. Knowledge and experiences were shared among different student and teacher groups, effectively enhancing STEM competencies in regional primary schools and addressing curriculum gaps.
Video
Reference

2021-1-SI01-KA210-VET-000029875

Project locations
Project category

VET schools

Project year

2023
Stakeholders
Coordinators
Šolski center Ptuj
Address
Participants
Osnovna škola "Matija Gubec"
Address
Osnovna šola Dr. Ljudevita Pivka
Address
Osnovna šola Sveti Tomaž
Address
JVIZ OŠ Destrnik-Trnovska vas
Address
Osnovna škola Hodosan
Address
Osnovna šola Olge Meglic
Address
Osnovna šola Hajdina
Address
Berufsförderungsinstitut Burgenland
Address