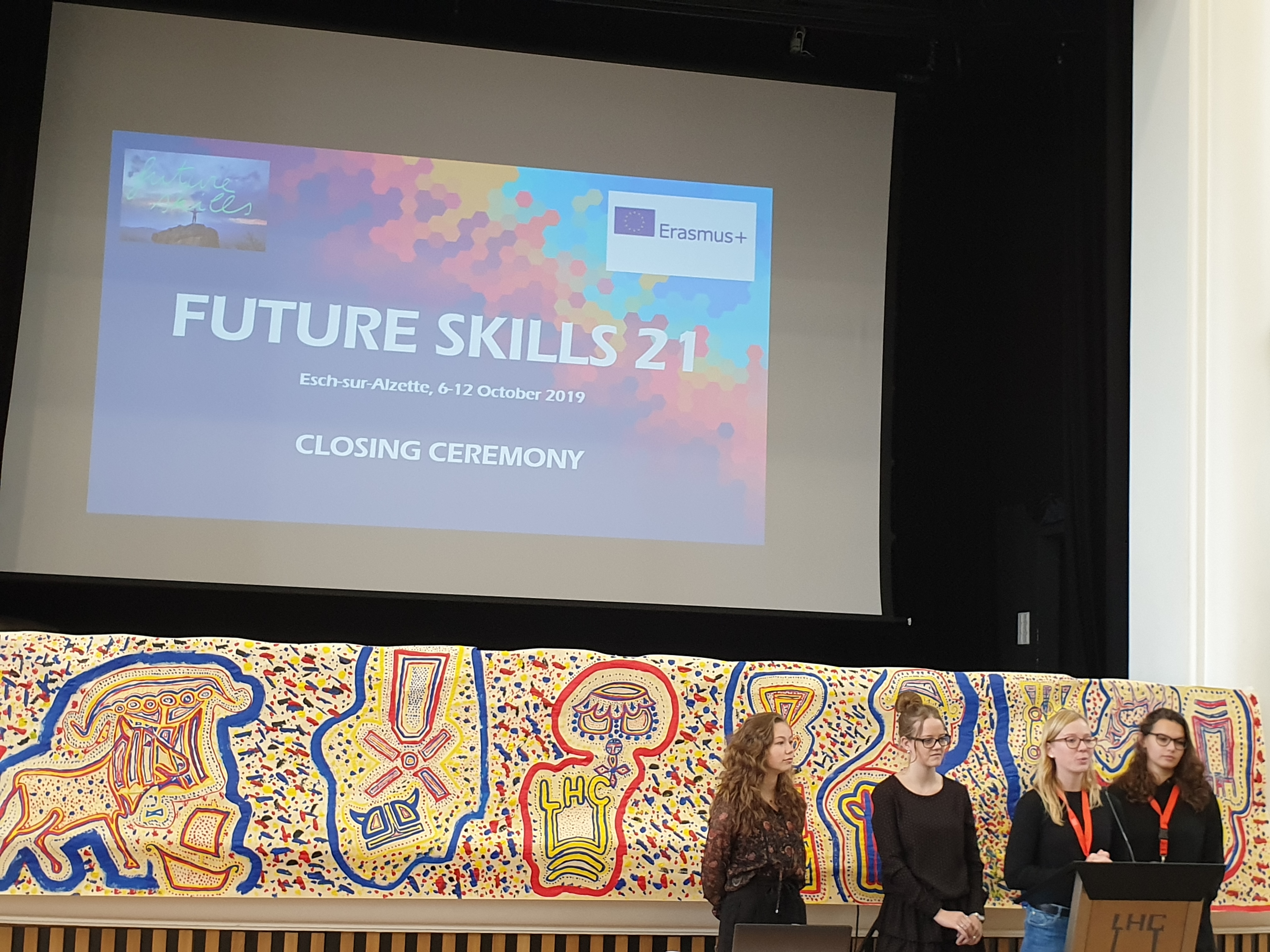 Topic(s) addressed
Our search for quality key competence-oriented learning has been:
Enriching– involving art and nature workshops 

Sustainable– using slow travelling as much as possible 

Inclusive– encouraging the dialogue between people of different genders and age from 9 countries
Target groups
3 target groups: 
200 secondary school learners

30 educators

10 school managers
Methodologies
In what ways are the teaching and learning approaches elaborated and implemented in the project innovative?
In Futureskills21, we have:
used a multidisciplinary approach in the combination of good practices from general and VET education, time-out projects etc.

fostered the development of key competencies (knowledge, skills and attitudes) in the content analysis of our final product Tracknteach

gave room to both formal and informal learning and teaching approaches in Tracknteach

guaranteed inclusion, participation and cooperation of gender, ages and participants with fewer opportunities

supported the innovative use of digital tools: eTwinning, OneDrive, Google Drive and Tracknteach

activated the role of the learners within the learning process, as learners and educators developed Tracknteach themselves
Environments
In what ways do learning environments in the project support innovative teaching and learning approaches?
In Futureskills21: 
our schools have been enablers for innovation as our findings have been a lever for critical reflection on didactical policies

our physical, blended, hybrid and digital learning environments have been used creatively, resulting in quality student activities and teacher professionalisation

resources have been used sustainably as we used slow and combined travel as well as digital means of cooperation to reduce our ecological footprint

the whole-school approach has been used by involving students, teachers, school management, caretakers and parents

cross-sectoral cooperation has been used involving software enterprises, higher education, pedagogical networks, local and regional authorities and decision takers
Teachers
In what ways do teachers/educators involved in the project influence the innovative teaching and learning processes?
Teachers/educators involved in Futureskills21 influence the innovative teaching and learning processes:
Teachers' agency works as a lever for innovation: thanks to the development of Tracknteach, the leading teachers have strengthened metacognitive approaches and didactic analysis as a driving force for quality teaching.

Cooperation between teachers and peer learning has become everyday practice at our schools, leading to a larger and stronger network, comprehension of EU priorities and professionalisation opportunities in Erasmus+, e.g. in KA1.

Teachers' skills and competencies have led to more profound continuous teacher professionalisation in the field of competence evaluation, ICT-supported teaching and cross-curricular lesson design.
Impact
What is the impact of the innovative teaching and learning processes elaborated and implemented in the project?
The impact is situated in these areas:
We measured the effect on the target groups (learners, educators, school management and parents): post-project qualitative and quantitative surveys among the target groups revealed positive effects on all stakeholders.

Inclusion of participants with fewer opportunities was a continuous aim throughout all project activities, resulting in the participation of at least 20% of students with a low SES.

A spill-over effect on other learners, educators, schools and local communities has been realised, e.g. in the set-up of the spin-off NGO Edushakers, a network of educators and entrepreneurs focusing on formal and informal learning opportunities for youngsters in cooperation with local authorities and SMEs.
Reference

2018-1-BE02-KA201-046911

Project locations
Project category

Secondary education

Project year

2022
Stakeholders
Coordinators
Miniemeninstituut, Leuven
Address
De Nieuwste School, Tilburg
Address
Aloys Fischer Schule, Deggendorf
Address
IES Alto Palancia, Segorbe
Address
Videregående skole, Sandnessjøen
Address