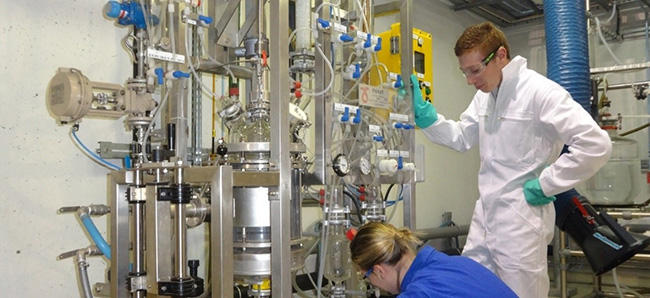 Topic(s) addressed
The project was based on natural science. It also addressed EU citizenship, EU awareness and democracy. Health and wellbeing as well as sustainability habits regarding food were the appropriate complement as the focus points. Finally, combating stereotypes and xenophobia completed the programme.
Target group(s)
We aimed to involve science students 16-19 years old and teachers in partner schools.
Methodologies
Carrying out the project we used various pedagogical approaches. Flipped classroom and problem-based learning (PBL) are the first ones to be mentioned. Those were accompanied by students' self-evaluation, learning strategies and development e.g. Vygotsky. The goal was to develop students' and teachers' perspectives and their reflections on how such a fundamental thing as food encapsulates so many different views and subjects, both in an educational, international and cultural setting. The project worked with food from past to future in various curriculum subjects as well as with different pedagogical approaches in each workshop, involving all teachers in the teaching task, e.g. "Meet and Teach".
Innovation environment
The project was about strategic partnership with a focus on innovation and the exchange of good practices. The efforts were aimed at three levels in all partner schools. A strategic, pedagogical and educational.
The way the partners have managed to intertwine many elements was certainly innovative and complementary to previous projects.
Teachers' role
Through a "Meet and Teach" approach we aimed to improve teachers' knowledge and experience with new pedagogical approaches that they could bring back to their homeschools and implement where possible. Differentiation and dynamics in teaching should lead to a lift in intercultural competencies and language skills.
Impact and output
The project design raised motivation to learn and helped combat stereotypes and xenophobia. At the same time, it produced more eco-responsible citizens. Each theme resulted in learning outcomes, products and shared knowledge through IT. The project also aimed to work with new and innovative teaching tools, especially based on IT and media.
Video
Reference

2018-1-DK01-KA201-047104

Project locations
Project category

Secondary education

Project year

2023
Stakeholders
Coordinators
Participants
Graz International Bilingual School
Address
Instituto Educación Secundarua CARRÚS
Address
Lycée Niepce Balleure
Address