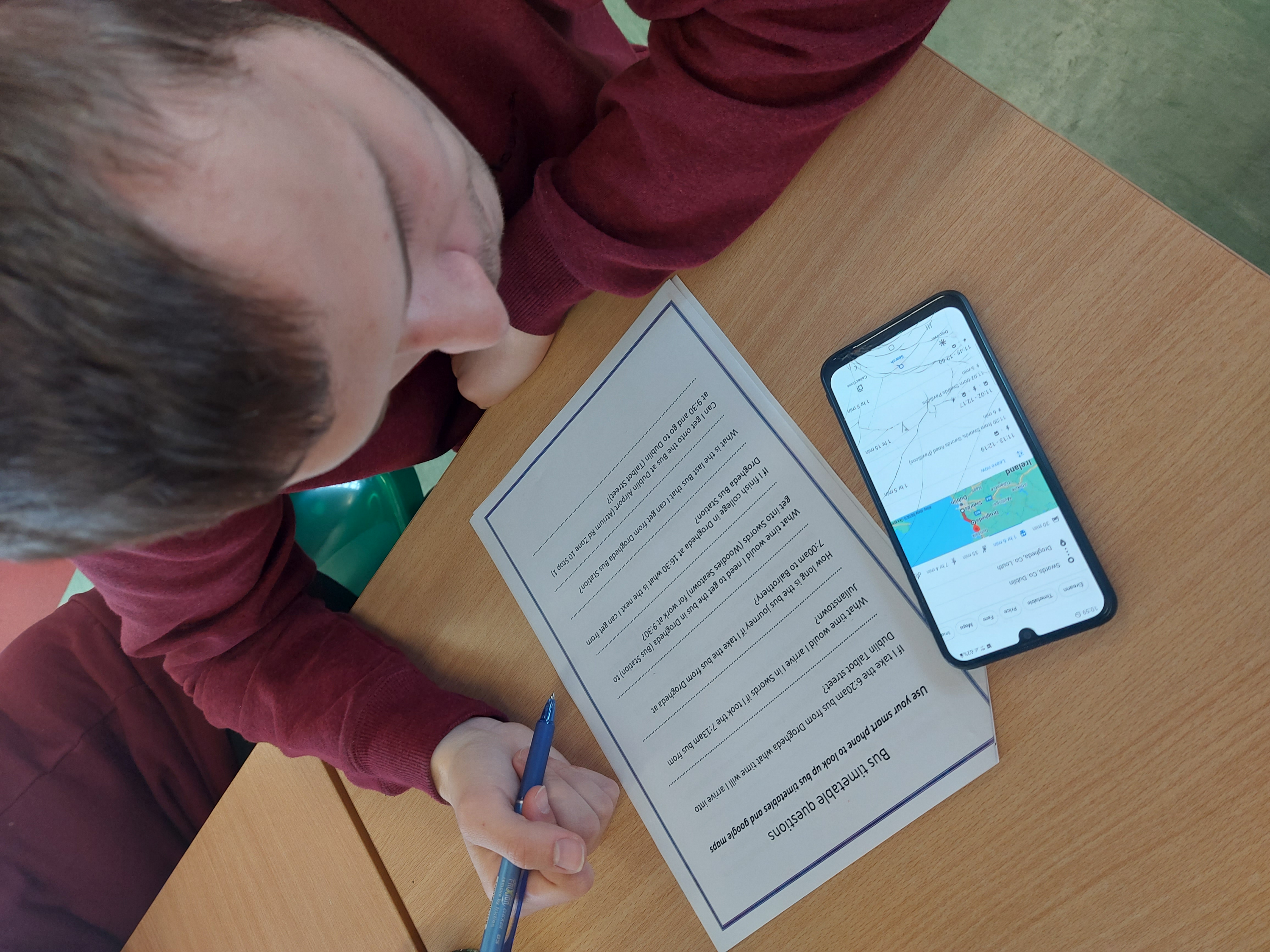 Topic(s) addressed
This project aimed to enhance the well-being of intellectually disabled students in the digital age by expanding their social media interactions to include teachers, parents, and the broader community.
Target group(s)
The initiative involved five teachers, 3 senior management and 8 paraprofessional Special Needs Assistant, as well as 156 students and their families.
Methodologies
Teachers underwent specialized training to support students' well-being in the digital age. This transformed the school's approach and promoted positive device use for learning. The project employed an effective methodology to address emotional and social consequences of online interactions, teaching new skills. Staff also received professional training in well-being and social technologies.
Innovation environment
The school employs innovative methods to enhance language and communication for safer online interactions. Ongoing teacher training reduces online vulnerability among intellectually disabled students.
Smartphones are now valuable tools for learning, no longer seen as sources of disruption or online bullying concerns. Students use them to support daily living skills, like shopping research and budget management.
Teachers' role
Teachers gained confidence and reduced anxieties about classroom technology, embracing handheld devices as learning tools. They played a pivotal role in this transformation.
Through personal device use and professional learning, teachers improved skills like teamwork, active participation, and active listening. These enhancements are evident in their teaching. Students also benefited, with peer-to-peer learning greatly improving, all driven by the enthusiasm for technology.
Impact and output
The impact is seen in the organization's shift toward embracing new perspectives on technology and well-being.
The school has reduced vulnerabilities by promoting online safety and well-being, empowering learners and staff with technology knowledge.
Enhanced skills among staff have amplified the voices of intellectually disabled young people, challenging stigmas.
Overall success is evident in improved online interactions, reduced referral rates for well-being services, and more effective engagement with pupils and parents.
Video
Reference

2019-2-IE01-KA101-065690

Project locations
Project category

Secondary education

Project year

2023
Stakeholders
Coordinators
St. Ita's Special School
Address