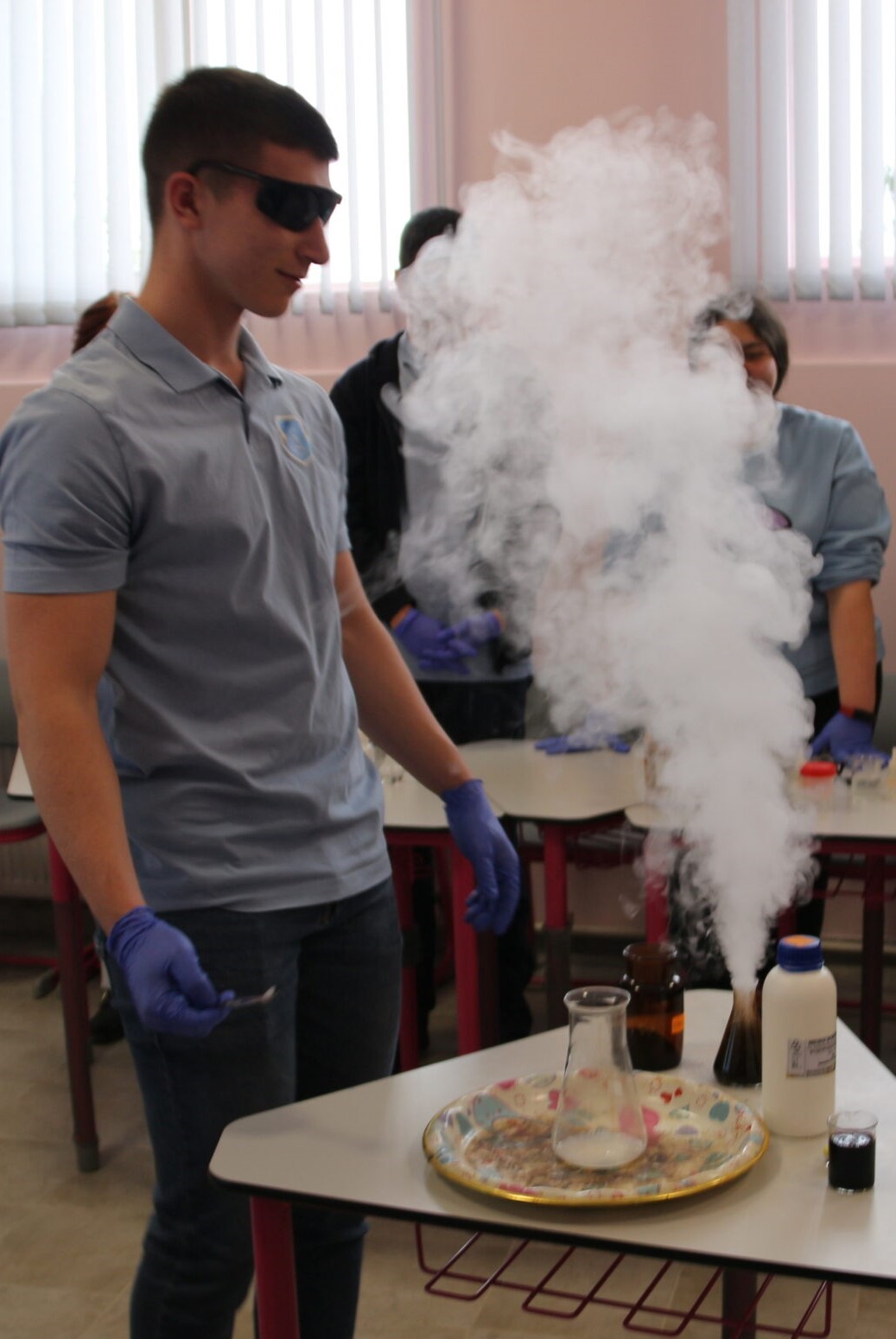 Topic(s) addressed
The main topics addressed by the project were new ICT technologies and digital competencies, research and innovation as well as teaching and learning of foreign languages.
Target group(s)
The project involved the teachers of IT, Maths, Science and Foreign languages as well as about 300 students directly and even a larger number indirectly.
Methodologies
Online open lessons and competitions were held at national and international levels. E-learning and online resources were employed in teaching digital skills which resulted in excellent results in online learning during the COVID-19 pandemic. The students gained skills in creating multimedia products through using digital tools and applications. Open practices were held to teach the use of digital resources and astronomy. Students presented their media products created with the use of digital tools like Canva, Prezzi and Publisher. The e-Twinning platform was used to disseminate the results, as well as Padlet, a YouTube channel, and dedicated web pages.
Innovation environment
Teachers involved in the project took up the role of mentors for their colleagues and became the reference point for the future. They had open CLIL lessons to share their innovative teaching experience.
Teachers' role
The participating teachers became trailblazers in regard to the use of creative teaching techniques in various different fields. They effectively motivated students to better themselves and prove their skills in national and international contests. For their colleagues, they became mentors in a difficult process of transition to online teaching helping reduce stress at the workplace.
Impact and output
The project's most significant outcome was more interesting, interactive and open lessons that better motivate students and teachers. As a result, more students are keen to participate in various contests. This way, the school became an example of a successful participation in the Erasmus programme encouraging other educational institutions to take part in it. The school experiences an influx of new highly qualified teachers and the overall score rating is on the rise.
Video
Reference

2019-1-BG01-KA101-061499

Project locations
Project category

Secondary education

Project year

2023
Stakeholders
Coordinators
Specialized Secondary school of Natural Sciences and Maths " Acad. Prof. Dr.Asen Zlatarov"
Address