Topic(s) addressed
New innovative curricula/educational methods/development of training courses

ICT - new technologies - digital competences

Labour market issues including career guidance/youth unemployment
Target groups
80 VET teachers  

over 2500 students/learners
Methodologies
Innovative methods of teaching- upgrading teaching practices to the new digital era

Guiding VET teachers to strengthen their digital competencies and students in STEM disciplines. 

Innovative educational materials- The Flipped Guide, the Online Course for Flipped Classroom, The best practice model e-classes, the career videos for students
Environments
Transforming conventional learning spaces into new environments to accommodate the flipped class model

The use of flipped classes methodology and ICT and OER to break the routine in the classroom 

Learning innovative ICT-based content and services 

Enhancing cooperation between students and teachers across all the schools involved in the project
Teachers
The teachers were inspired to re-energize their careers and for continuous professional development. 

They were directly involved in producing the flipped lessons and attended staff training.

They participated in the in-class and online workshops, training and workgroup sessions. 

teachers gained more confidence and proficiency, and expanded their knowledge of how to use the ICT resources.
Impact
Shifting the teaching approach (supported by trained tutors):
from a teacher-centred to a student-centred learning environment

to a blended environment based on the integration of technology into instructional practices
the flipped methodology guide and flipped lessons, knowledge and resources were shared through local dissemination events and workshops 

The newly developed methods enhanced students' creativity, motivation and interest.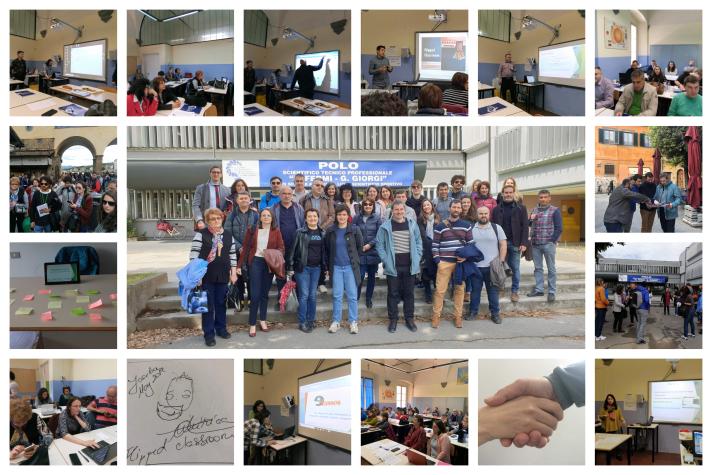 Reference

2017-1-RO01-KA202-037344

Project locations
Project category

VET schools

Project year

2022
Stakeholders
Coordinators
Liceul Tehnologic de Mecatronica si Automatizari
Address
CONFEDERACION ESPANOLA DE CENTROS DE ENSENANZA ASOCIACION C.E.C.E.
Address
CENTRO SUPERIOR DE FORMACION EUROPA SUR
Address
Association "IT World BG"
Address
Bulgarian Association of Networking Academies
Address
PIXEL - ASSOCIAZIONE CULTURALE
Address