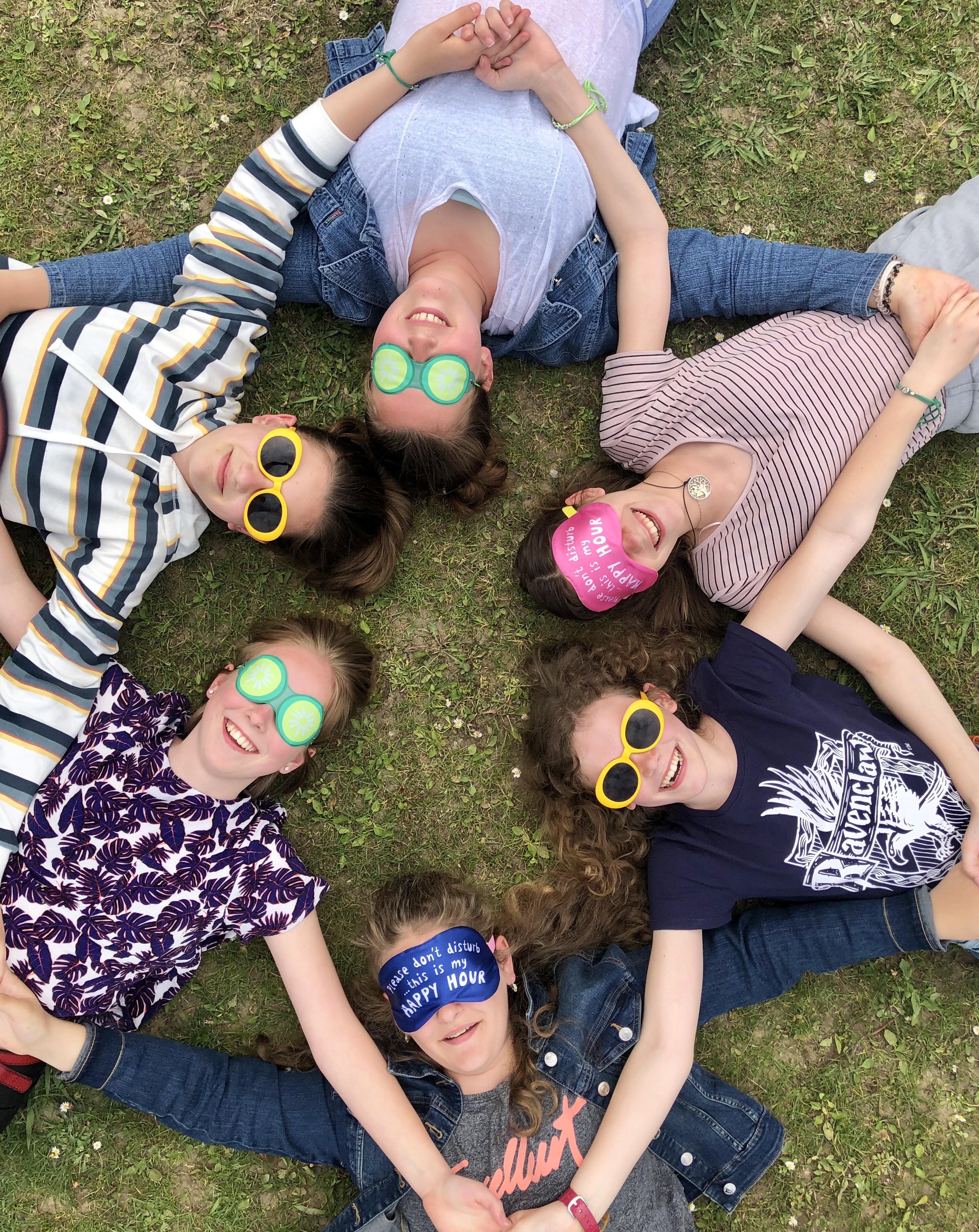 Topic(s) addressed
The harmonious intellectual and emotional development
The enhancement of digital and linguistic competencies, 
Creativity and cooperation skills
Promoting mindfulness and outdoor activities
Target groups
19 teachers representing a variety of areas and competencies
Methodologies
The aim of the project is to act outside the box in response to an ever-changing world. 
Elaborating methods addressing the needs of e-learning (ICT tools, applications and eTwinning platform, creativity, teamwork, flipped classroom, CLIL and outdoor) 
And psychological consequences related to social isolation (4K, emotional intelligence, mindfulness as prevention of anxiety, depression and stress reduction, relaxation training, outdoor). 
The multidisciplinary approach raised the level of cooperation and motivation increasing the involvement in both formal and non-formal education.
Environments
The project had a significant impact on the school environment involving many teachers and indirectly the whole school community. 
It introduced other models of teaching including methods outside the classroom, such as running dictations, multidisciplinary city games or escape rooms. 
A relaxation room has been built with hammocks and mats for mindfulness and learning activities, surrounded by plants, nature images and an atmosphere supporting effective learning. 
Teachers
The participants enriched their work with: 
Innovative ICT tools (Wordwall, MovieMaker, Trello, WordArt, Socrative, Genial.ly) 
New methods (gamification, storytelling, outdoor, running dictation, escape room, city game, Mind-mapping) 
Educational trends (critical thinking, neurodidactics, mindfulness). 
Workshops on coaching and mentoring, conflict management and mindfulness helped with relationship building and emotional support. 
Cooperation and subject-related projects, including eTwinning, have been a good opportunity for teachers to create interesting educational processes, learn from each other and share good practices.  
Impact
The project had a positive impact on the whole school and the local community. 
They established numerous international relationships, which gave rise to eTwinning projects and knowledge-sharing communities via webinars. 
Many teachers broke down linguistic and digital barriers, maintaining collaboration with foreign partners and joining new initiatives. 
The coordinators have conducted numerous outdoor and mindfulness workshops, including the ones at the FRSE national conference which has contributed the cooperation with the educational press.
Reference

2018-1-PL01-KA101-049309

Project locations
Project category

Primary education

Project year

2022
Stakeholders
Coordinators
ATEMPO BETRIEBSGESELLSCHAFT MBH
Address
OLOKLIROSI SINGLE MEMBER PRIVATE COMPANY
Address
ENGLISH MATTERS S.L.
Address
COLEGIO LA SALLE EN CORDOBA (HERMANOS DE LAS ESCUELAS CRISTIANAS, SECTOR ANDALUCIA)
Address
QUARTER MEDIATION
Address
InterCultural Ísland
Address
Executive Training Institute Ltd.
Address
Agrupamento de Escolas Emídio Navarro
Address
Associação Educativa para o Desenvolvimento da Criatividade
Address
JUMP - Gioventù in riSalto
Address
International Study Programmes
Address
Language Link London ltd
Address