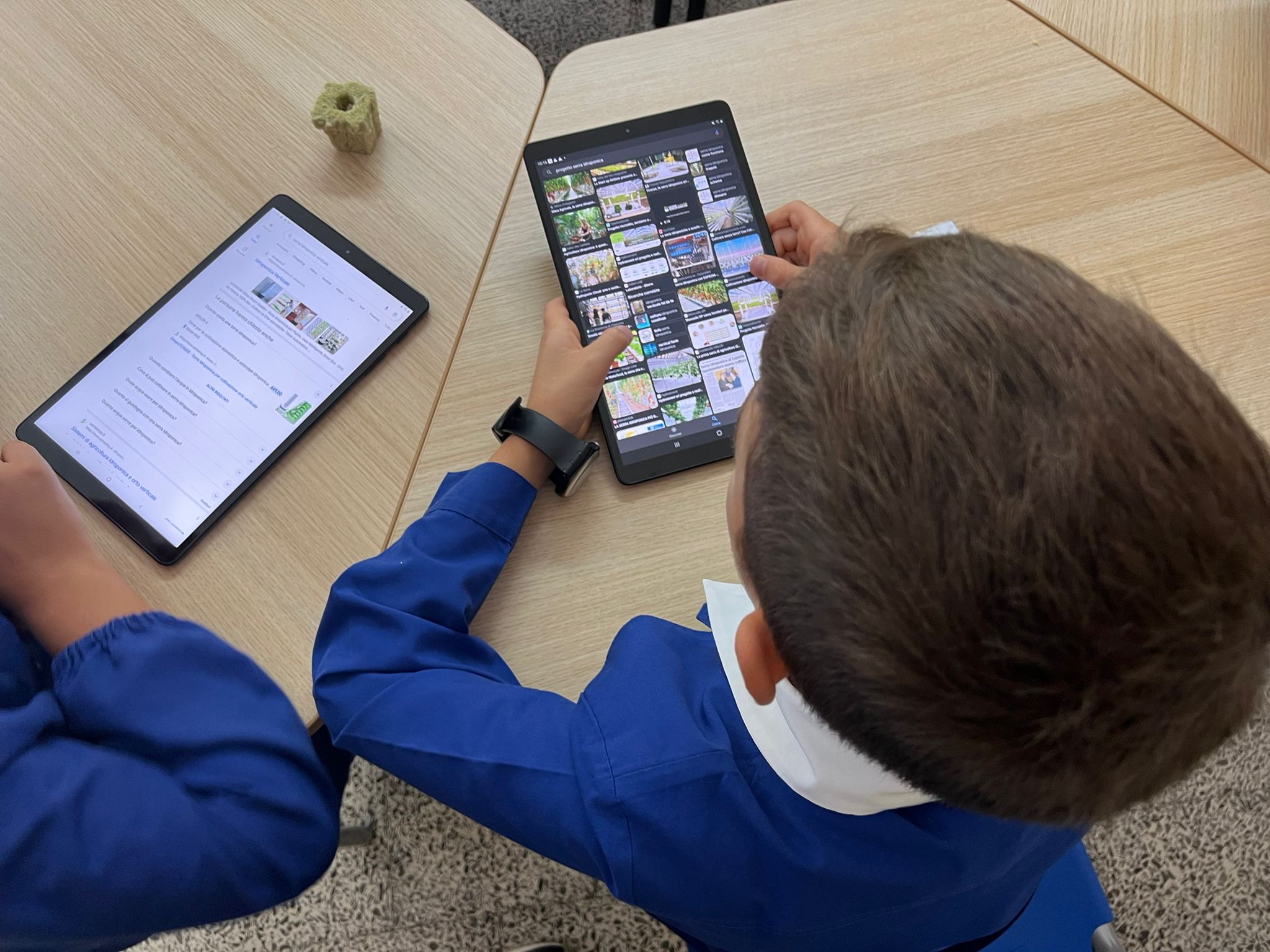 Topic(s) addressed
The project revolved around entrepreneurial learning, recognition of non-formal and informal leaning based on credits as well as innovative curricula and teaching methods and developing training courses.
Target group(s)
The initiative targeted a group of about 800 participants comprising teachers, students, school leaders and others.
Methodologies
The cooperative methodology aimed to help students develop and self-assess their entrepreneurial competence, utilising transversal skills like critical thinking, creativity, and self-perception, crucial for active citizenship.
Rubrics based on three EntreComp (2016) competencies (Vision, Self-awareness, Self-efficacy) were created and used by teachers in the E-Portfolio to observe and evaluate student activities.
Innovation environment
The learning environments included outdoor education using our institute's green spaces, where cooperative activities aimed at achieving UN2030 Agenda Goal 2 took place. We employed various cooperative learning methods like circle time and round table discussions.
In the digital classroom, we observed and evaluated students' activities, including their creative final products such as videos, interviews, commercials, PowerPoint presentations, and slogan-themed t-shirts.
Teachers' role
The training of project teachers, conducted at the University of Murcia in Spain, facilitated the acquisition of technological and methodological skills related to the use of the E-Portfolio program. Subsequently, these trained teachers shared their experiences, especially with those involved in piloting. Finally, during the multiplier event, workshops were organized to promote the E-Portfolio methodology among teachers and students beyond the project.
Impact and output
The project's impact was primarily achieved through the innovative evaluation method using the E-Portfolio tool. It offers excellent accessibility as it is available online and in eight different languages (Italian, English, Spanish, Turkish, Portuguese, Swedish, Finnish), with a program that allows the uploading of various assessment rubrics for different key competencies.
Locally, the impact was felt in schools and institutions through multiplier events, newsletters, social media networks, posters, and brochures.
At the international level, the results were shared and disseminated through conferences and scientific articles.
Video
Reference

2018-1-IT02-KA201-048137

Project locations
Project category

Primary education

Project year

2023
Stakeholders
Coordinators
Istituto Comprensivo Fontanile Anagnino
Address
Participants
Lappeenrannan-Lahden Teknillinen Yliopisto Lut
Address
Szkola Podstawowa Stowarzyszenia Edukacja Mlodziez
Address
Agrupamento De Escolas N°1 De Beja
Address
Universidad De Murcia
Address
Framtidsfrön Ideell Förening
Address