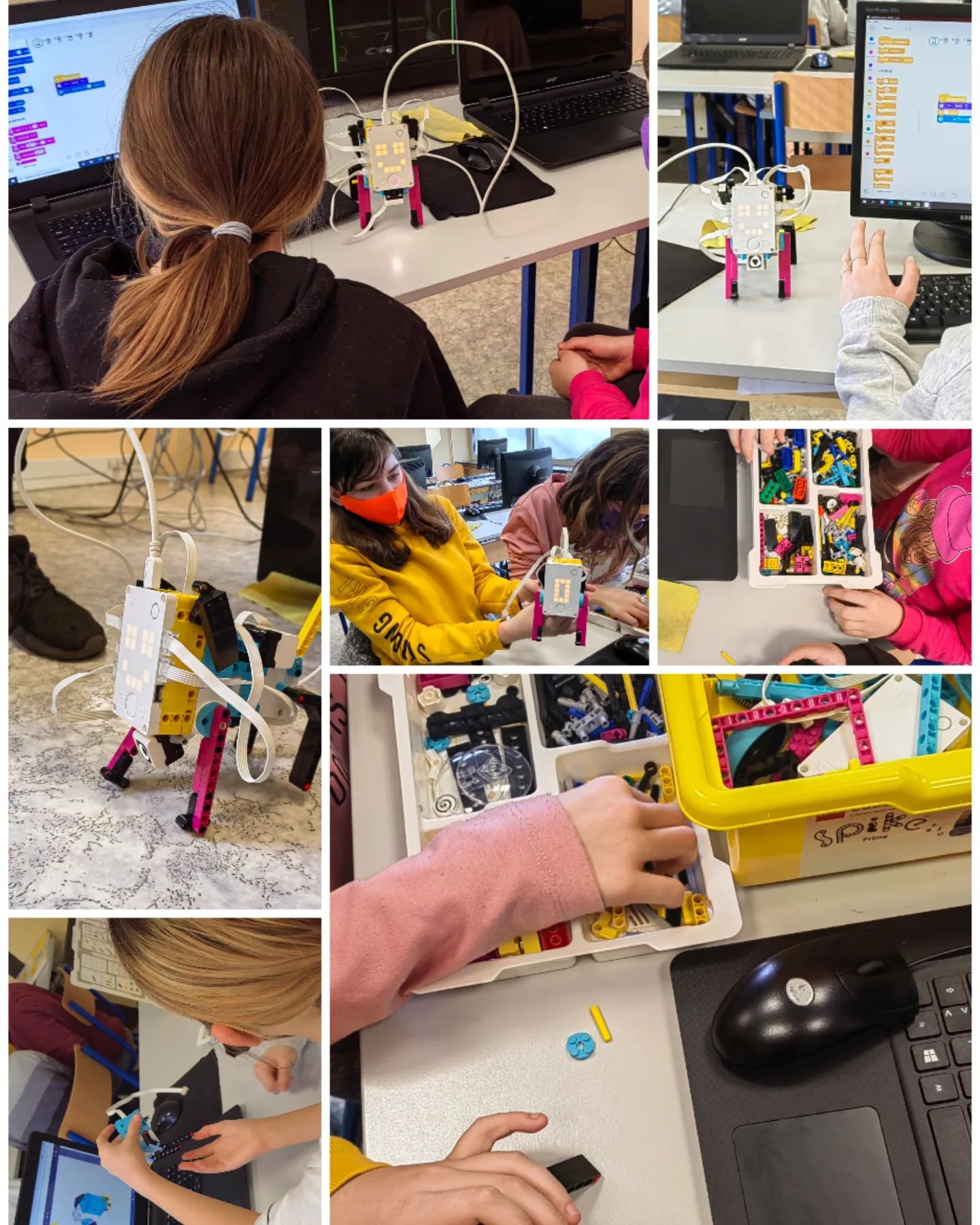 Topic(s) addressed
Our objective was to boost girl's self-confidence in the context of STEAM subjects. The aim was also to develop innovative teaching materials as well as encourage the teacher to implement hands-on STEAM activities using robotics and coding in line with gender equality principles.
Target group(s)
Our project involved over 400 teachers, more than 1300 students and education policy makers.
Methodologies
Our RoboGirls project was based on an e-learning platform that helped educators implement robotics and coding to motivate and empower girls to engage in the digital sector. That was achieved through innovative pedagogical materials.  In our activities, we used modern robotic sets, programming and open educational resources that meet the needs of the 21st-century classroom and students' interests.
Innovation environment
We made all materials developed by the project available online for free on an e-learning platform. During the lessons, workshops and thematic school days, we used various robots, programming environments and unplugged activities in a way that they can be carried out by other schools using different equipment. The project coordinator and the partners organised visits and workshops and facilitated the borrowing of the needed equipment.
Teachers' role
We successfully raised awareness among teachers of the benefits of using STEAM practices in teaching as well as of the gender equality issues within STEAM education.  This allowed them to effectively motivate girls to consider a future career in STEAM. 
Impact and output
This project fostered the inclusion of teachers and students from schools in rural areas. It built the educators' ability to use robotics and coding in teaching. When it comes to gender equality it can serve as an example of good practice in using gender-neutral materials. Moreover, it contributed to building the knowledge of educational robots and STEAM activities as well as their application in teaching different subjects. Finally, it raised awareness of possibilities to reduce the gender gap in the digital sector and it's an excellent example of teachers' continuous professional development best practices. More information on Home - Robogirls
Video
Reference

2020-1-HR01-KA201-077760

Project locations
Project category

Secondary education

Project year

2023
Stakeholders
Coordinators
University of Zagreb
Address
Participants
Centre for advancement of research and development in educational technology LTD-CARDET
Address
Regional Directorate of Primary and Secondary Education of Attica
Address
The Rural Hub CLG
Address
Universidad autonoma de Madrid
Address