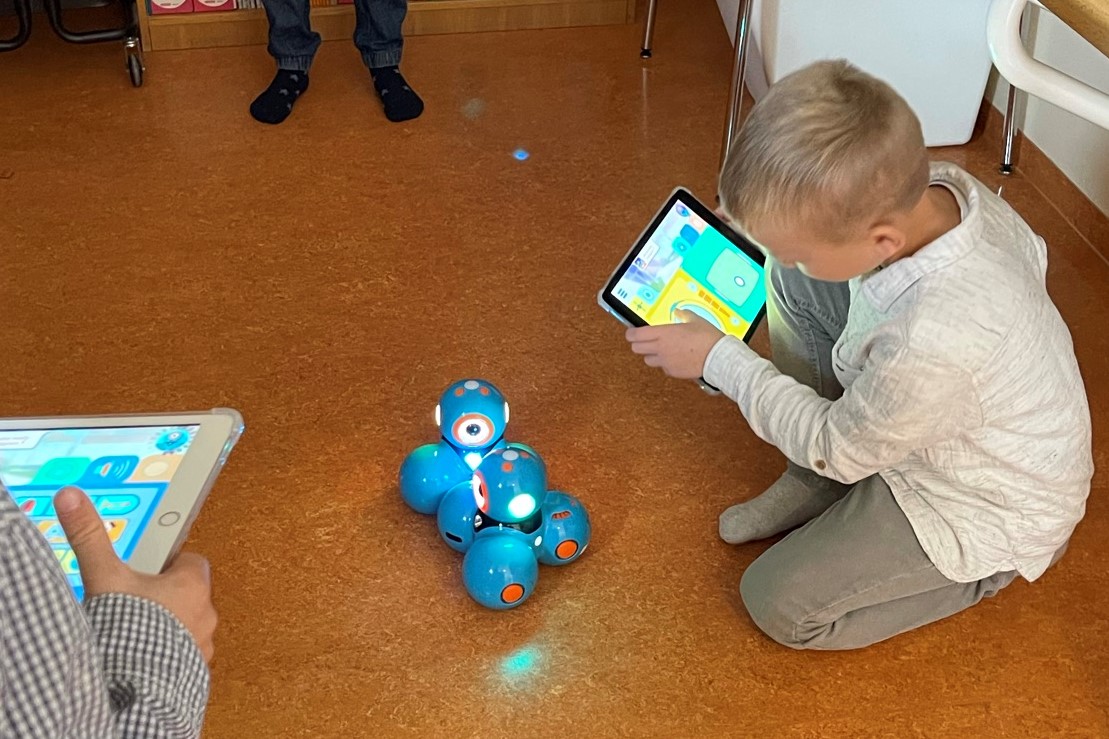 Topic(s) addressed
The original aim of this project was to improve teachers' knowledge of robotics and their approaches to the teaching of coding. This was achieved through research on existing educational robots and educational materials, the development of video tutorials and teaching scenarios, and the sharing of information and resources using an online platform. In line with EITA's objective of identifying and promoting outstanding teaching and learning practices, and to promote the work carried out by teachers and schools, the project highlights the value of E+ programmes to collaboration efforts among European teachers.
Target groups
There were a total of 5 participating organisations – a mixture "regular" schools, education centres, and non-governmental organisations that focus on primary education, with participants originating from Iceland, Estonia, Finland, Italy, and Poland. Although there were no children who were directly involved in the project (i.e. no student mobility), students were involved through school activities and the development of intellectual outputs aimed at primary students. Furthermore, although they were not registered as partners, a number of other educational establishments also cooperated in the project. Participants had varying degrees of experience in Erasmus+, programmes, although most of them were experienced in the use of robotics in teaching. Nevertheless, all were attracted to the project given its potential to further develop the teaching of coding through robotics, and its emphasis on international cooperation.
Methodologies
The project's main objectives were to organise, improve, and expand teachers' repository of robotics-based tools in order to facilitate their use in the teaching of coding and towards supporting the teaching of math and other scientific topics. To achieve this, participants first researched existing educational robots and their supporting educational materials, after which they strived to fill existing resource gaps through the creation of new materials in the form of video tutorials and teaching scenarios; these information and resources were then shared and described in an online platform. Participants brought various existing tools into the projects, such as apps, microcontrollers, and other forms of technology that focused directly on the IT skills of young people, and in the creation of a hands-on lesson approach for pupils of participating schools. Furthermore, other schools, offices and regional authorities were involved in the project by visiting kindergartens, demonstrating robots to children, and introducing the project on various occasions such as on a special "technic day," and cultural events – thus creating an active role for student involvement in the entire learning process. Children who participated in the project were required to have an interest in IT, robotics, and 3-D printing, with special emphasis made to recruit girls into activities in order to combat gender imbalance in the workshops. Furthermore, there was an emphasis on involving pupils with fewer opportunities, such as those with learning difficulties, disabilities, those facing social, economic, or cultural disadvantages, migrants, and refugees.  
Environments
Although the project was aimed at primary schools (with students' age being between 6-15), there was also cooperation and input from other sectors, cross-sectoral educational organisations, and universities. Teachers and trainers all worked on subjects related to science, math, physics, and other disciplines. Both teachers and pupils were involved in preparatory workshops to test methodologies developed for the project, teaching scenarios, and the preparation of other resources – particularly video tutorials that were then uploaded onto the online platform. The project's coordinators were fully aware of pupils with learning difficulties and strived to adapt the project to their needs. As previously stated, the project involved a hands-on approach to lessons, so pupils not only attended regular classes but were also very much exposed to digital learning via the use of robotics and other technology.
Teachers
The requirement for participating teachers was to not only teach scientific subjects, but also (and perhaps more importantly), to be experienced in the fields of coding and robotics. Teachers collaborated substantially with students in the development of teaching methods, which greatly emphasised peer learning.
Impact
The project has had a considerable impact primarily on the approaches of teachers and trainers in their implementation of research, database construction, the development of video tutorials and teaching scenarios, and the implementation of all of the aforementioned with their pupils. In the final report, the coordinator noted a visible change in the level of knowledge acquisition, skills, and attitudes, with participation leading to improvements in the quality of participants' educational offer – such as enabling schools to introduce new educational resources and techniques during IT lessons. Also, participating pupils showed considerable improvements in the use of robotics, with the project's technological components having had an influence on their knowledge, skills, and attitudes towards the subject matter. Furthermore, the project seems to have had a considerable effect outside of participating organisations as policy makers have shown interest in using the project's results to reform and change their respective curricula. Also, as the project's website is open to the public, it may have potentially positive effects on other unrelated parties. Lastly, it is worth mentioning that the project has gained an 'afterlife,' as some participants have agreed to further expand their collaboration via a new Erasmus+ project that was approved by the Finnish NA.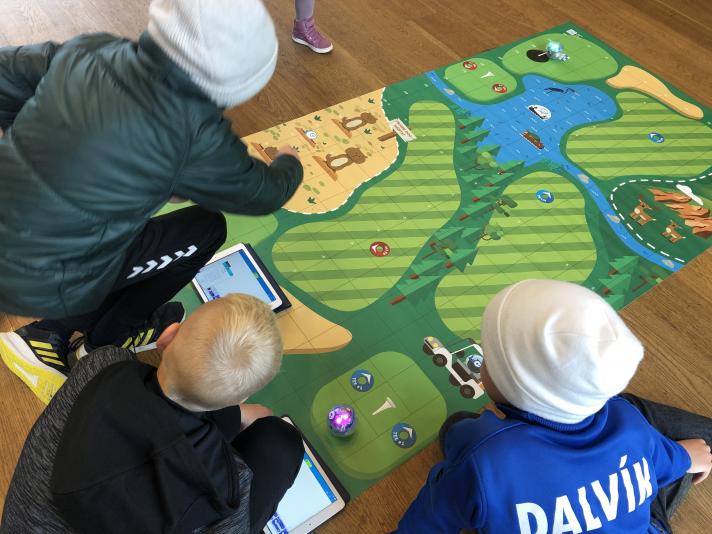 Reference

2018-1-IS01-KA201-038812

Project locations
Project category

Primary education

Project year

2021
Stakeholders
Participants
Centrum Edukacyjne EST
Address
MTÜ Tartu Katoliku Hariduskeskus
Address
Scuola di robotica
Address
Smedsby-Böle skola
Address