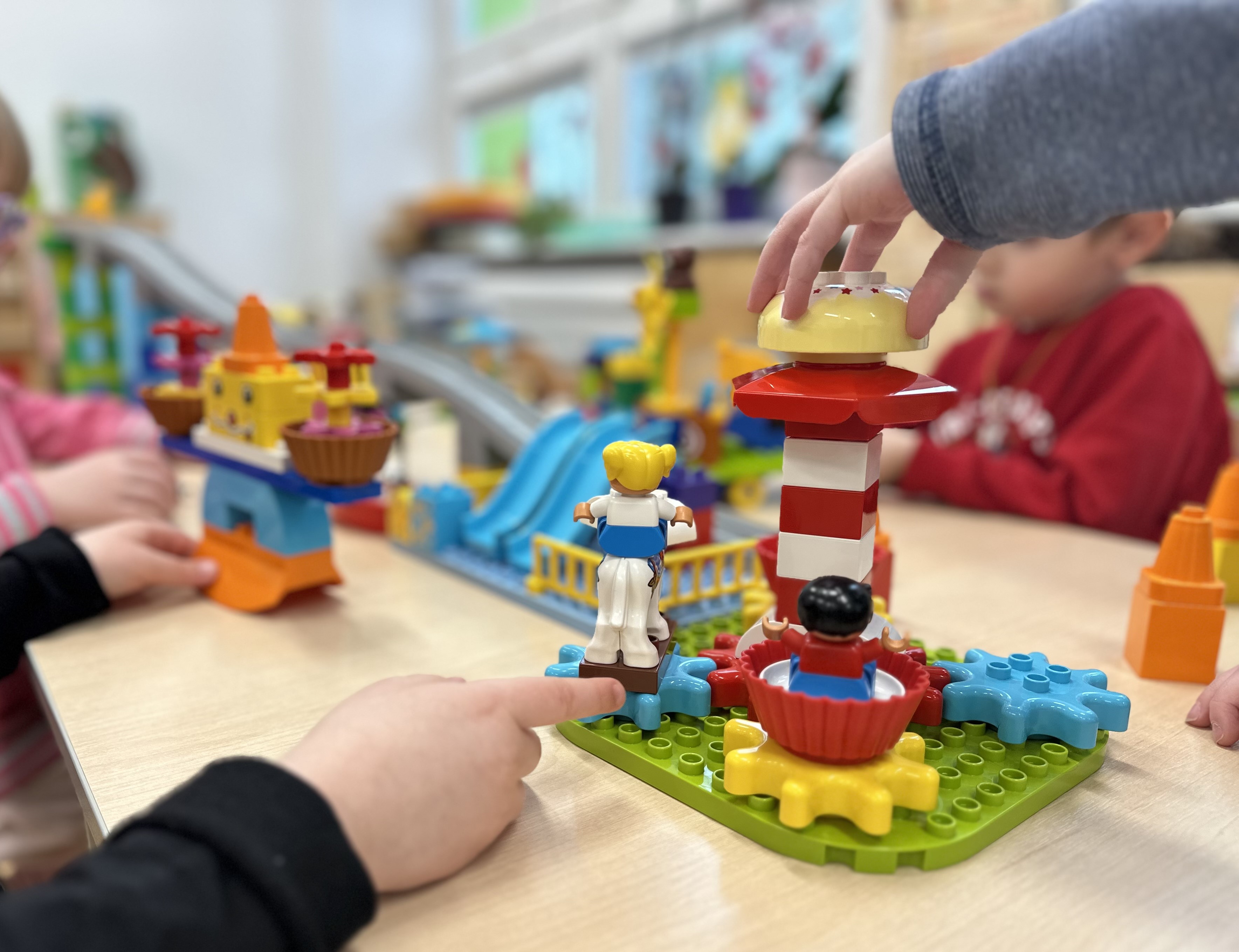 Topic(s) addressed
The project focused on modern technologies and digital tools for developing logical thinking in young children, a comprehensive approach to learning that includes foreign languages, and enhancing teachers' professional competences.
Target group(s)
The target groups for this project consisted of 22 kindergarten teachers and approximately 110 children aged 5-6 years who were in their one-year pre-school preparation program.
Methodologies
Introducing 5-6-year-olds to coding and programming through blocks and robots helped them explore exact sciences and use modern digital technologies safely. Teachers created an environment for developing key competencies through games and daily activities, preparing them for the future. They also facilitated online classes and games for international interactions in different languages.
Innovation environment
We introduced innovative approaches for 5-6-year-olds, including Education Through Movement, Montessori-inspired elements, math and educational games, Ozobots for programming, Lego Education for coding, and fundamental games like the Magic carpet. These innovations were integrated into the school's core curriculum, and our research was published in various platforms, sparking interest among teachers and students.
Providing tools like blocks, robots, and a magic carpet inspired teachers to develop and implement the "Magic blocks - learning through play" innovation, fostering an innovative learning environment.
Teachers' role
The teachers shared their classroom experiences, publishing innovative teaching methods online. They developed skills in planning creative games, experiential learning, and using technology to enhance logical thinking.
Their transnational network enabled collaboration, allowing children to engage with peers from English-speaking countries online, with teachers guiding these experiences.
Impact and output
A network of contacts has been established for transnational educational projects, such as the Job Shadowing training offer for organizations seeking partners Key Action 1 of Erasmus+. Our innovative solutions serve as an inspiration for young teachers and trainees, supporting the development of key competencies for all project participants. Equal access to modern technologies enables barrier-free development of logical thinking through teamwork. Teachers are equipped for self-assessment, including proficiency in a foreign language, fostering bilingualism in kindergarten, facilitating digital communication, information processing, and implementing innovative activities.
Video
Reference

2019-1-PL01-KA201-064947

Project locations
Project category

Early childhood education and care

Project year

2023
Stakeholders
Coordinators
Szkoła Podstawowa nr 2 im. Olimpijczyków Polskich w Pile
Address
Participants
3rd Kindergarten Trilofou
Address
Escola Pla de Girona
Address