Topic(s) addressed
The project's aim was to address the areas of ICT – new technologies – digital competences; intercultural/intergenerational education; lifelong learning; and, international cooperation, international relations, and development. By implementing ICT-tools in a cross-curricular manner, the beneficiary has taken steps to equip both its staff and pupils for digital and blended learning, while also preparing them for future realities.
Target groups
The project's 3 participants consisted of women who were approximately 50 years of age. Of these, 2 had limited IT-skills, while the third had intermediary skills. All          participants were Swedish citizens.
Methodologies
The 3 participants worked with different subjects and different age groups (from preschool to the 9th grade). This, combined with the fact that the school was relatively small (approximately 300 pupils of all ages), made the selection of a multidisciplinary approach a logical choice. Key competences that were developed through this project included knowledge and skills, but perhaps more importantly, a change in attitude was noted among participants. From individuals who were hesitant to use ICT tools, participants became confident in the use of said tools with regard to the project's implementation and dissemination among their colleagues. As the training was held in English, other key competences were also developed. The formal training approach led to an increased use of ICT tools in teaching, which increased participants' curiosity, and facilitated both non-formal and informal learning. At a later stage, the school gained access to an IT-pedagogue who continues to regularly train staff and introduce new tools. By holding workshops for colleagues in the topic's target areas, the knowledge and skills obtained from this project continue to be disseminated. The introduction of ICT at school also entailed inclusion, participation, and cooperation between staff and pupils. By learning new tools, pupils became more involved in planning their education from an early age, with the project also having introduced the school to the 1-on-1 approach. As one of the participants was also a special educator, the project and the use of ICT was disseminated at national events that targeted pupils with special needs and those who teach them.
Environments
As all 3 participants taught different age groups and subjects, the whole school approach and cross-sectoral cooperation featured naturally within the project. Through the introduction of software and hardware, both digital and blended learning are now a part of the school's teaching methodologies, with an overall increase in the teachers and pupils who request for more ICT-based learning.
Teachers
The 3 teachers participated in the project with the common objective of bringing innovation into their organisation – an objective that was accomplished. As a result, their skills and competences have deepened, as did their curiosity. Cooperation and peer learning were also major leitmotifs in the project.
Impact
The project kick-started the school's use of ICT in the classroom, and although ICT implementation would have taken place in time, the participation of the 3 teachers as agents of change, greatly expedited the process. Pupils were given new tools to facilitate their learning and to present their new skills, with peer learning among pupils firmly established. Through such small measures, both participants and pupils have succeeded to create a fairly large impact on their organisation.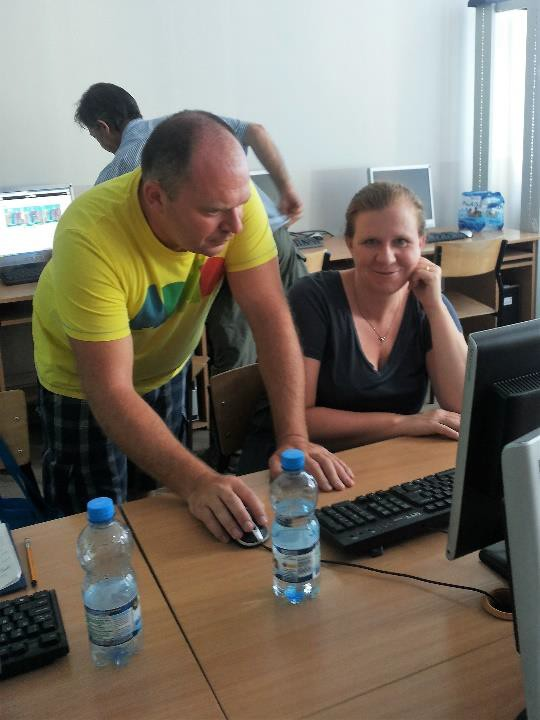 Reference

2015-1-SE01-KA101-011993

Project locations
Project category

Primary education

Project year

2021
Stakeholders
Participants
Teachers Training Institute
Address