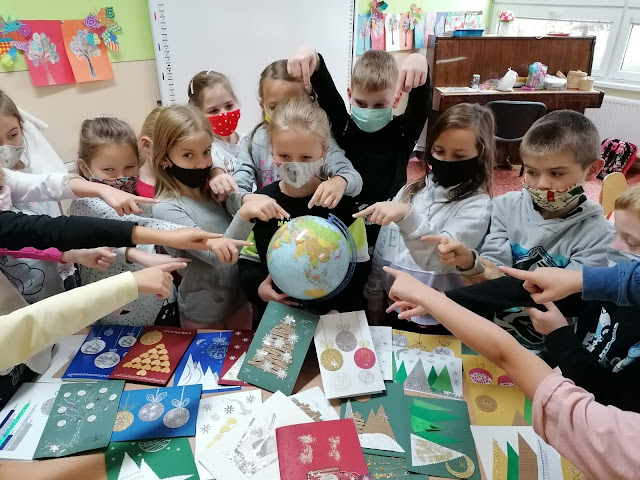 Topic(s) addressed
Creativity and culture (active, historical and everyday encounters)

Social dialogue (similarities, differences)

Pedagogy and didactics 

Achieving sustainable project outcome 
Target groups
Pupils 

Teachers 

Educators 

Host families
Methodologies
Using a variety of methods: 
Setting up a competition to choose the logo of the project

Creating mind maps to develop the task structure for the first year under the "moving" motto. 

Developing social skills through group work, scenic play, expert interviews and abstraction. 

All conclusions were illustrated with schemes/diagrams and presented in a school forum to external and interested parties. 

Using digital learning channels such as the project blog, the production of a virtual tour, own eBooks or Skype.
Environments
A GTA Europe, a pin board, games and project days offered different learning channels and fostered sustainable learning through the focus on active learning. 

Extensive use of digital environment e.g. Skype conferencing, chats, video shooting with a drone and a virtual museum tour

The teacher meetings provided insight into other educational systems and reflection on the methodologies.
Teachers
In the on-site meetings and through joint planning, the teachers were able to strengthen their own intercultural competence, were introduced to new methods, reflected and supported the pupils using their experience. 

They actively dealt with their language barriers and new technological possibilities of networking. 

The teachers had a chance to become learners and channel their own motivation and curiosity towards the project success. 

Establishing productive collaboration practices by the teachers
Impact
A significant boost in learning at different levels: European education, communication, methodology, technology, value building, organisation, etc. 

Building tolerance and openness towards other cultures 

Sustainable learning progress in languages and technology 

Promoting the European idea even further

Increased willingness to participate in future projects
Reference

2018-1-DE03-KA229-04738

Project locations
Project category

Primary education

Project year

2022
Stakeholders
Coordinators
Erich Kästner Schule (Germany)
Address
Instituto Comprensivo Toscanini
Address
Zakladna skola Kysucke Nove Mesto
Address
3rd primary school of Voula
Address
Zakladni skola a materska skola Mosty u Jablunkowa
Address