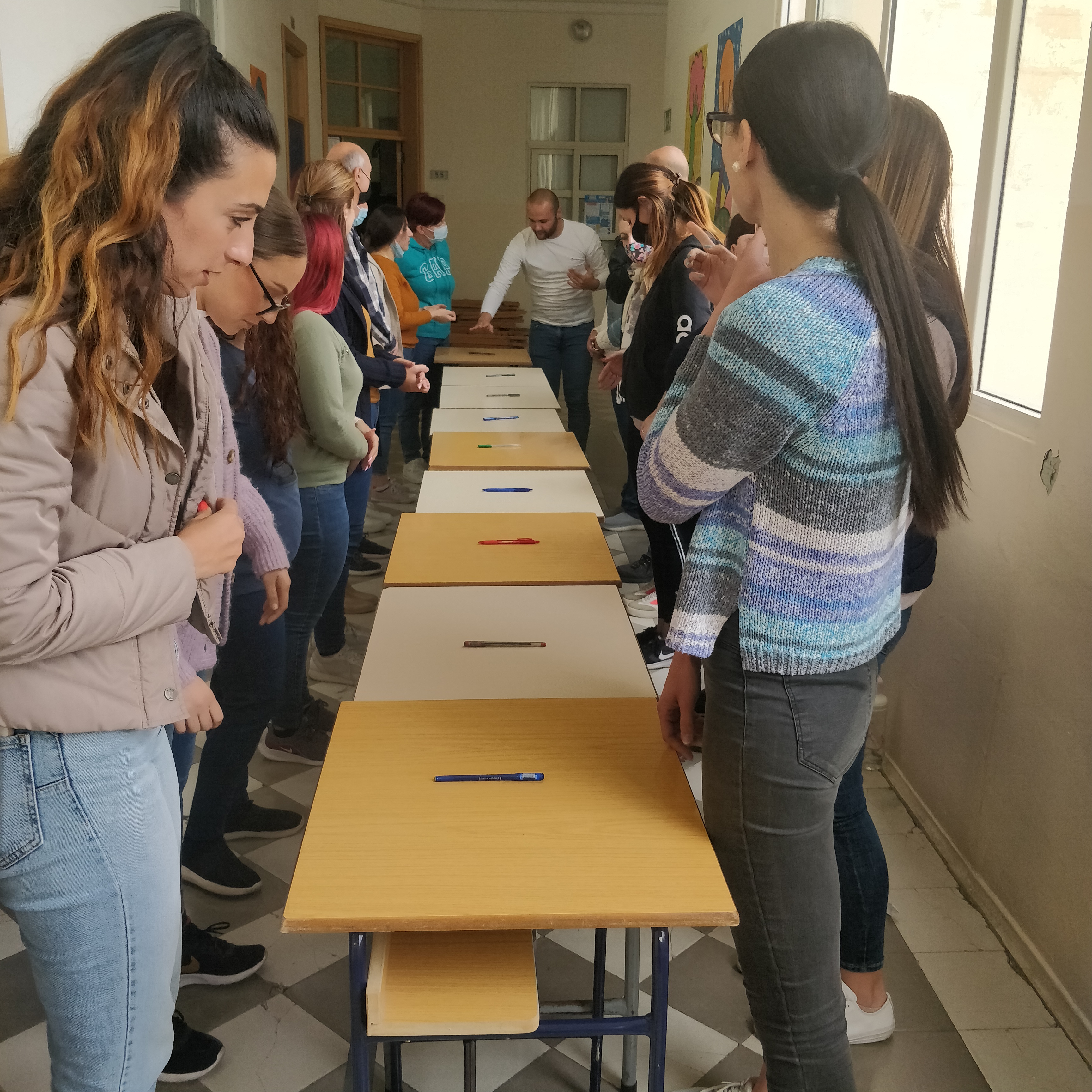 Topic(s) addressed
Diversity 

Inclusion 

Continued professional development 

Transversal competences
Target groups
1 Head of School

2 Assistant Heads

1 Inclusion coordinator

4 Teachers

4 Learning Support Educators
Methodologies
This project was about creating a fully inclusive classroom helping learners benefit from diversity, while ensuring equal access to learning. 

The project supported a more comprehensive understanding of methodologies including the use of digital tools. 

It encouraged participants to look beyond subject content to develop transversal competencies. 

Participants fluidly moved between formal and non-formal methods.
Environments
Our vision is to transform the school into a hub of professional excellence and innovative practices. 

At the core of this vision are educators as enablers and facilitators of learning. 

The project helped the rethinking of school spaces and available resources to create "new" inviting spaces where diverse activities can take place. 

Some of these spaces are also open to outside entities that promote inclusion within the wider community.  
Teachers
The project encouraged educators to bring about change in the classrooms. 

It owes its inception to a motivated group of Learning Support Educators who expressed an interest in attending professional development courses.

Through this project, we wanted to provide "support for teachers and other staff through specialist services that focus on upskilling school personnel" and through the cross-fertilisation of ideas across contexts and networks.
Impact
The project has spurred enthusiasm across the board. 

It broadened participants' perspectives and offered new insights into the teaching and learning process. 

Dissemination activities were organised at the school level through informal networking and through focused initiatives. 

It created more awareness, assimilation of new methodologies and a renewed vigour to invest in professional development, including opportunities for networking. 

The project raised a sense of openness spilt over to students and the wider community.
Reference

2019-1-MT01-KA101-051084

Project locations
Project category

Primary education

Project year

2022
Stakeholders
Coordinators
Internationales Forum für die Bildung der Zukunft
Address
Europass Berlin Beratungsbüro GmbH
Address
Euromind Projects SL
Address
European Academy of Creativity
Address