Topic(s) addressed
Quality assurance

International relations and cooperation

Cooperation between educational and business institutions
Target groups
VET students in catering and food industry

VET teachers
Methodologies
Skill competition was created using the shared knowledge and expertise of the project partners.

Teachers' collective experience was compiled into a set of materials: "Manual for Organizing Competitions", "Competition Rules" and "Participant's Evaluation Guidelines".

The competitions comply with the requirements of EUROSKILLS and WORLDSKILLS.

18 students were selected to take part in blended mobility (an online meeting and a week of practical activities).
Environments
All partners are active in the ERASMUS+ program.

The project innovation at an international level focuses on how to enhance professional skills in the VET sector through skills competition.

The project offers the chance to share ideas and best practices and provides lessons and inspiration for developing vocational skills and training systems.

the international network between experts from VET and industry on the European level

Increasing the quality of local/national/international skills competitions

The project as an instrument for organizing competitions
Teachers
11 VET teachers participated in creating intellectual outputs and increased their skills and competencies.

They created a Manual for organizing competitions for VET students in catering and food industry,

prepared Competition rules,

developed Participant's evaluation guidelines.
Impact
The project: 
contributed to the prestige of VET and the self-esteem of learners, boosting their motivation to master their skills, 

helped to improve students' employability and competitiveness,

created close cooperation with industry experts 

raised the public awareness of VET as a valuable career choice

encouraged students of general education to choose vocational qualifications.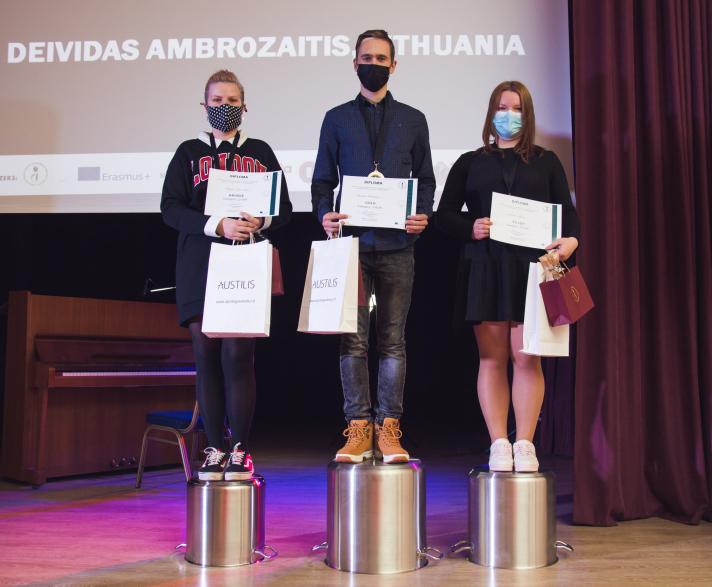 Reference

2019-1-LT01-KA202-060530

Project locations
Project category

VET schools

Project year

2022
Stakeholders
Coordinators
TARTU LINN, ESTONIAVSIA
Address
Rigas Turisma un radosas industrijas tehnikums
Address